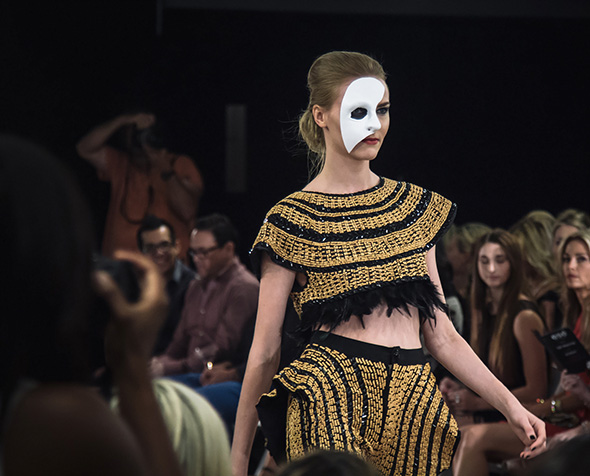 Dallas designer Esé Azénabor sent her models down the runway–faces half covered a la Phantom of the Opera–last week to debut her full 2014 collection. The fashion show, titled Phantom of the Runway, featured a laser light violin performance, cocktails with swirling smoke, and Esé's lineup of beautifully embellished pieces, including floor length sequin gowns with plunging necklines and ornate cocktail dresses with heavy beading, feathers, and glittering lace panels. Take a look.
Get the Living Newsletter
Get the insider's guide to the best in Dallas style, beauty, and wellness delivered right to your inbox each month.