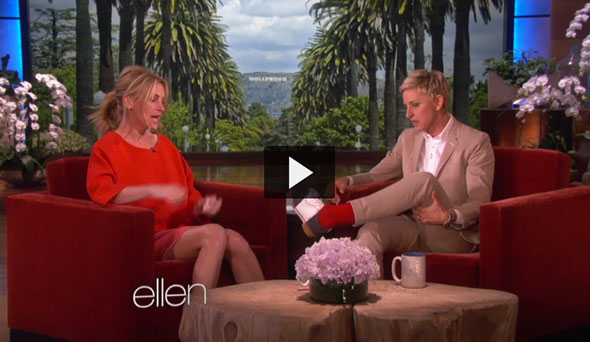 So, apparently, Julia Roberts was gifted a pair of The Office of Angela Scott shoes and loved them so much she bought a pair for Ellen. Ellen loved them so much she put them on immediately and wore them for her show. Take a look. Too cool.
Update: And will you take a look at this, too? Local Hari Mari sandals on the tootsies of one of the The Bachelorette competitors, Chris Soules.
Get the Living Newsletter
Get the insider's guide to the best in Dallas style, beauty, and wellness delivered right to your inbox each month.