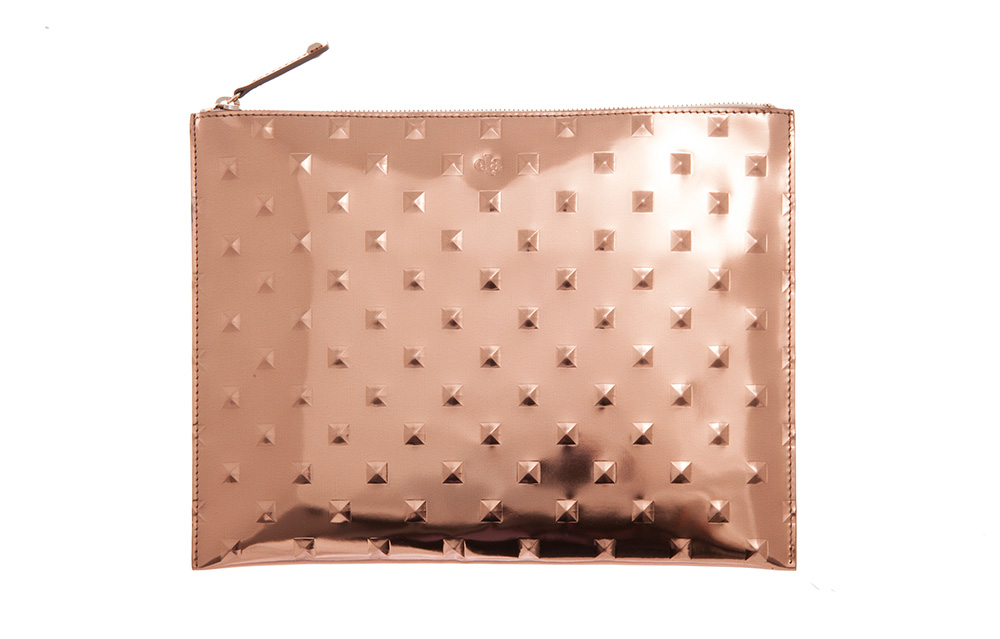 Exclusively at Stanley Korshak: Ela Mirrored Rose Gold Studded Pouch
We're smitten for the handbag line's clean, minimalistic pouches.
Stanley Korshak is now the exclusive purveyor of Ela handbags in Dallas. The line, a collaborative endeavor of wife and hubby Ela and Martin Aldorsson, is a medley of simple, sophisticated bags with a just-right amount of trend. I am completely in a tizzy over the mirrored rose gold studded Senior Editor's pouch. If you haven't been bitten by the rose gold bug, you'll surely be wooed by the clean, minimalistic look of the cream studded pouch or the edgy, star-embossed black version. I want all three. And the price points are just right. Editor's pouches (about 11 inches long) ring up at $225; Senior Editor's pouches (about 13 inches) ring up at $325 to $345.