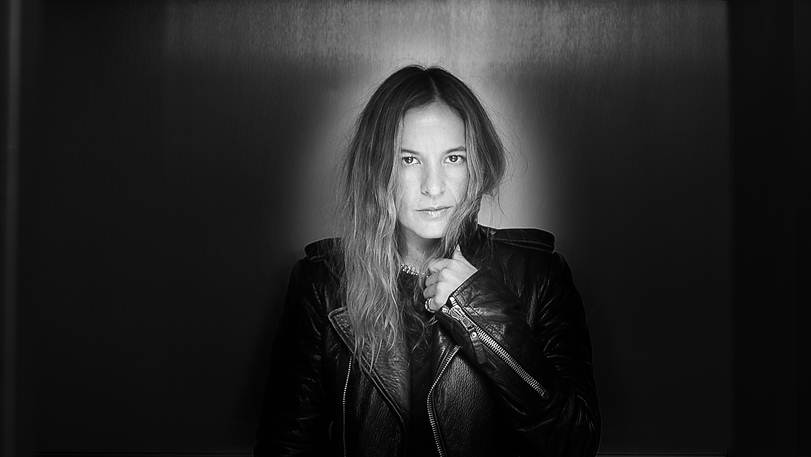 Dezso's Sara Beltrán on Ocean Inspiration, Creativity in India, and Diamonds. Lots of Diamonds.
Her jewelry's inspired by the ocean, but we're not talking about hippie beach gear. Sara Beltrán's jewelry line, Deszo, is enchanting but sophisticated.
Her jewelry's inspired by the ocean, but we're not talking about hippie beach gear. No neon anklets or feather pendants. Sara Beltrán's jewelry line, Deszo ("desire" in Latin), is enchanting but sophisticated. Rose gold rings, necklaces, and cuffs nestle diamonds, emeralds, obsidian, and other exotic stones, with whimsical nods to the sea with shark's teeth and seashells. The designer, who was hand-picked to participate in Council of Fashion Designers of America's Fashion Incubator program, stopped by Forty Five Ten for a personal appearance and trunk show. I got to sit down with her to talk beauty products, music, and India, where she's inspired to create new things and is and advised regularly by a shaman and guru. How cool is that? You can find her latest collection (rose gold + emeralds = swoon) at Forty Five Ten.
Sara: I was born in in El Paso, Texas and my parents are both Mexican and I grew up in Juarez. I grew up in the desert. I moved to to Italy and then from Italy, I went to New York. I don't know; I'm just obsessed with the ocean.
Maybe, because you've never lived near one, that's why you're obsessed.
That's what I always say. You grow up in the desert, you want the opposite.
What is your favorite places you've lived?
I moved to Jaipur, India in 2008, and I lived there for three years [before moving to New York], and I feel like it's the best of two worlds, India and New York. They're the opposite. When I'm in New York, I'm spending time working on aspects of the company, and when I'm in India, it's full-time creation. It's a Candy Land for somebody creative. You can make anything there. Everything is inspiring: the architecture, the colors, the texture, the people, everything. The culture is very similar to Mexico. I always describe the line as inspired by the ocean, but it's also Mexico-India. They're at the same latitude and they're very similar in culture.
If you could collaborate with anyone on a project…?
My dream would be to create a hotel. I need to find out who would be my dream architect. [Laughs.]
Any stones you're currently obsessed with?
It depends on my mood and the color, but I always love diamonds. A lot of stones carry certain energy, and diamonds are very powerful. I love blue tiger's eye. It's super sophisticated. I also like obsidian. It's for protection. But my favorites are diamonds.
Outside of jewelry, what are some of your favorite things to wear?
I love Céline. I'm obsessed. I don't usually go by brand, but their stuff I love. It's simple and it always works. I travel a lot so I don't like to change too many times or have to travel with too many bags, so I like something that I can dress up or dress down. I like simple elegance, and I like to be comfortable.
What is your bedtime ritual?
Cleaning my face. I am obsessed with Natura Bisse. And I can't travel without my Skin Trip coconut lotion. When I'm running out of body lotion that's when I know it's time to go home. I order boxes of it. People who see it in my bathroom are like, 'Do you sell that?'
What music inspires you?
I like classic music. And my friend's band, Zoé.