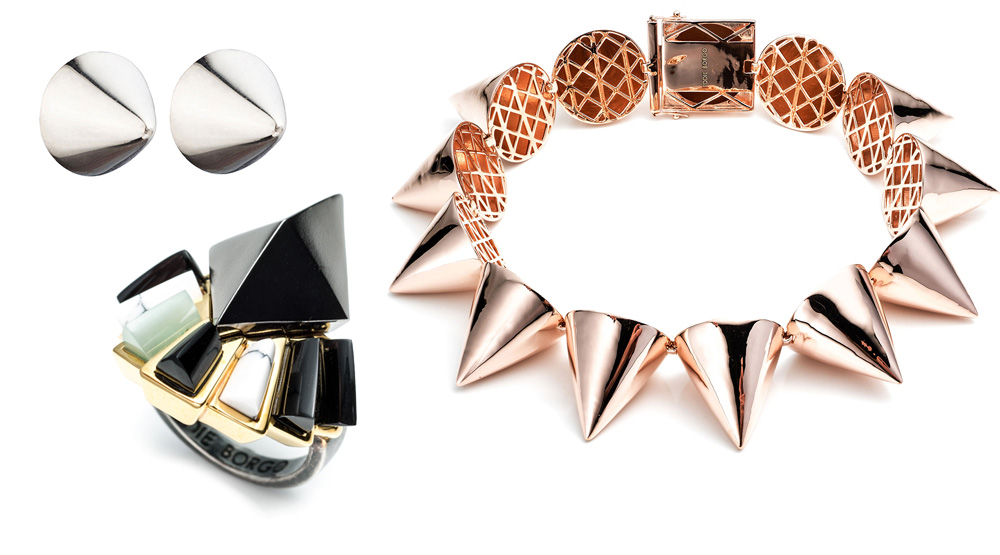 Q&A with Jewelry Designer Eddie Borgo (Plus, Meet Him Tomorrow!)
Meet the maker of famed cone spike bracelets tomorrow, but first, get to know him with our quick Q&A. (Compliments for Dallas ahead!)
Eddie Borgo was making cool jewels for photo shoots before he launched his designs for his masses. Editorially-inspired, he makes collections with rock-and-roll edge: slightly dangerous, totally glamorous (hello, gold five-finger ring draped in a strand of pavé crystals). Additionally, Eddie Borgo's line is on the affordable side (so I actually knock these rose gold spike earrings off my wish list). Meet the main man and shop his designs tomorrow at Neiman Marcus Downtown from 10 am to 3 pm. In the meantime, get to know him with our quick Q&A. (We too love a minimal wardrobe and vintage Levi's.)
What was the first piece of jewelry you ever created?
Eddie: Our cone bracelet. We made the first piece for a photo shoot for W Magazine. It has become our signature piece.
What's always on your night stand?
The New Yorker
What's your favorite thing about Dallas?
The people! Everyone is so charming and police.
What is one thing that would never be found in your closet?
Too many clothes. I like to keep a minimal wardrobe.
What's your go-to karaoke song? A Rolling Stones tune, perhaps?
Born in the U.S.A. is always fun.
What's your daily uniform?
White button-down shirt and vintage Levi's jeans.