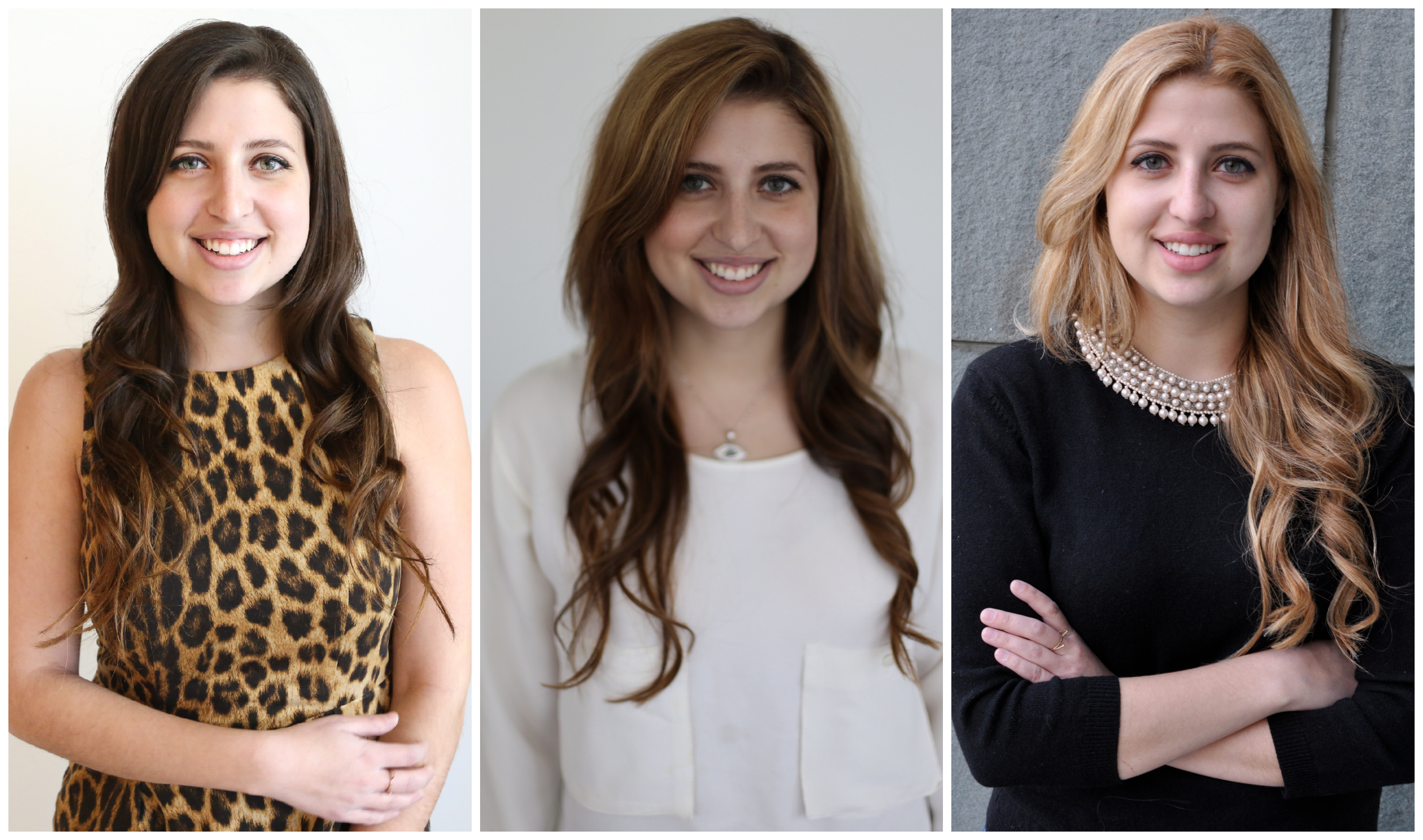 How I Went From Brunette to Blonde: An Editor's Diary
(Insert cliche statement about blondes here.)
The first few months of 2014 have taught me an important lesson: never say never. Because one day, you're going to wake up, look in the mirror, and decide you want to transform your dark tresses to blonde. At least I did, which was something I always swore I'd never do.
My infatuation with blonde hair started at the Beyoncé concert last July, and came to full fruition last Thursday at Blanc Salon. But it wasn't an easy process—it took four months, three dyeing sessions, two salons, and a whole lot of chemicals, but I'm finally at a color I love. Here's how I got there.
Step 1: The consultation, January
The first thing I did to begin my transformation was collect inspiration photos. Embarrassingly enough, my original inspiration was Kim Kardashian (we're both part Armenian). I decided to try out Pin Salon on a friends recommendation and went for a consultation. Being a journalist, I had about a hundred questions to ask. I'd only dyed my hair once before–a minimal ombre two years prior–but changing colors entirely was a new territory for me. We decided to use a process called balayage, where highlights are strategically painted on the hair, instead of the traditional foil treatment.
Step 2: The first treatment, the day after the consultation
Despite the comfort I had found during the consultation, I was still super nervous about the process. Because my hair was quite dark (between a shade three and four), my colorist said we were going to have to lighten it in steps. The process involved separating my hair into sections and painting on randomly dispersed highlights, allowing the chemical to cook under a standing hair dryer, then adding a gloss to the lightened strands. Over all, it took about two hours. When it was time for the big reveal, I didn't really notice much of a difference. These were natural looking highlights, not the results I had envisioned. I kept in mind that it was going to be a process and eagerly scheduled my next appointment for four weeks later.
Step 3: The second treatment, mid-February
Since my last color wasn't quite what I had hoped for, I was back at the salon four weeks later, hoping to get closer (read: blonder) to my inspiration photo. We started the balayage process over again. While the top layer of my hair had became lighter (my hair color was now between a five and a six), the underside was still a dark brown. Again, it wasn't what I was looking for. Something had been lost in translation between the colorist and me: what I was looking for and what I was leaving the salon with were two different looks.
Step 4: A haircut and an epiphany, mid-March
I knew all this dyeing was seriously damaging my mane, so I went in for a cut with my hair guru Vi Hunyh at Blanc Salon. She's been cutting my hair since I was five. She suggested instead of going lighter with highlights that I go all the way. I was in.  I scheduled myself an appointment for the next month with Perla, Blanc's in-house colorist. I brought along a completely new inspiration photo, which was even brighter blonde with a touch of ombré.
Step 5: Some serious dyeing, early April
It took five hours in the salon chair to achieve a color I am now happy with, and unfortunately, I had to introduce my hair to that nasty chemical I've heard so many negative things about, bleach. I finally understand the phrase "beauty is pain," because putting bleach on your head is not pleasant. Throughout parts of the process, I felt as if little ants were crawling, crawling, crawling all over my scalp. Every once in a while, I wondered if something in the salon was burning. But no, that was just the smell of my hair.
We lightened in two phases: first, a foil treatment that created depth and dimension in the highlights. Next, a peroxide glaze was placed all over to achieve the correct color (this was the itchy part). After we washed it all out, and I first saw myself in the mirror, I was not happy. The color looked, well, orange. Perla told me to get it dry before I made any assumptions. An eyes-closed blowout later, I was a blonde (we had lifted my hair to a shade eight). And Perla was right. While it looked a little brassy while wet, I had finally made it to the color I was looking for.
The Aftermath: Who's that girl in the mirror? 
It's been six days since my appointment at Blanc and I haven't gotten used to my lighter locks. But that doesn't mean I don't like them. I'm glad I took a risk and went blonde, because, after all, I can always go back.
I opted not to dye my eyebrows to match my hair for two reasons: first, Daenerys Targaryen has dark eyebrows, and they look amazing*. Also I was scared of the Miley Cyrus disappearing eyebrows epidemic. Instead, I've changed my eyebrow powder to a lighter shade, but kept the brown brows strong. I've also opted to use a warmer blush so my skin doesn't look so pale. (My coconut oil habit still going strong, as well.) [*Editor's note: Margaux is delightfully obsessed with Game of Thrones. If you need someone to rehash episodes with, she's your girl.]
Because my hair grows quickly, I've realized that maintaining my blonde hair is going to be an expensive habit, but I'm excited to try it out for summer. Now I'll finally get to see if all those cliche phrases about blondes having more fun are really true.