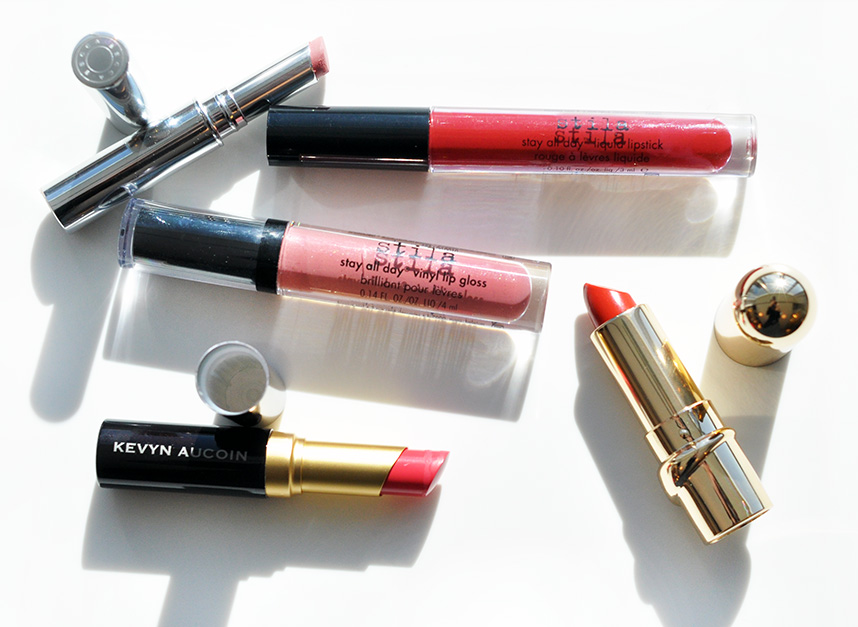 Blushington Founder Stephi Maron's Five Spring Lipstick Picks
Shades of pink and perfect reds you need now.
Blushington has become one of my favorite local beauty go-to spots. It's quick, it's easy, it's affordable (just $40 for a full face), and you walk away looking much better than when you went in. What's not to love? The artists are expertly selected and they understand what their clients want so you leave feeling with the face you were hoping for. Blushington founder and CEO Stephi Maron is a genius. She's also shared with us her five favorite picks for spring lip colors. I'm snapping up #1 and #2 immediately. See her suggestions:
1. When I want more of a softer, nudish pink color my go to is always Becca's lipstick in Eloise. It's the perfect shade for spring!
2. I also love Stila's stay all day liquid lipstick in Fiore. It's the perfect spring shade and lasts all day!
3. When I want more of a pop of color, I love Julie Hewett's Belle Noir lipstick. It's so fun!
4. My favorite lipstick for spring is Kevyn Aucoin's lip in Forever. It looks great on everyones skin color.
5. For more of a new color for spring, I love Stila's Stay all day Lip Vinyl in Nude. It's a mix between a stain and a gloss! –Stephi Maron
If you haven't put your face in the capable hands of a Blushington artist, this is your month to give it a try. Make an appointment (or try your luck and pop in) between 10 am and 2 pm Monday through Friday and you'll get 20 percent off your service. A complimentary mimosa is on the house. This "reverse happy hour" runs through April 1. You must bring this coupon.