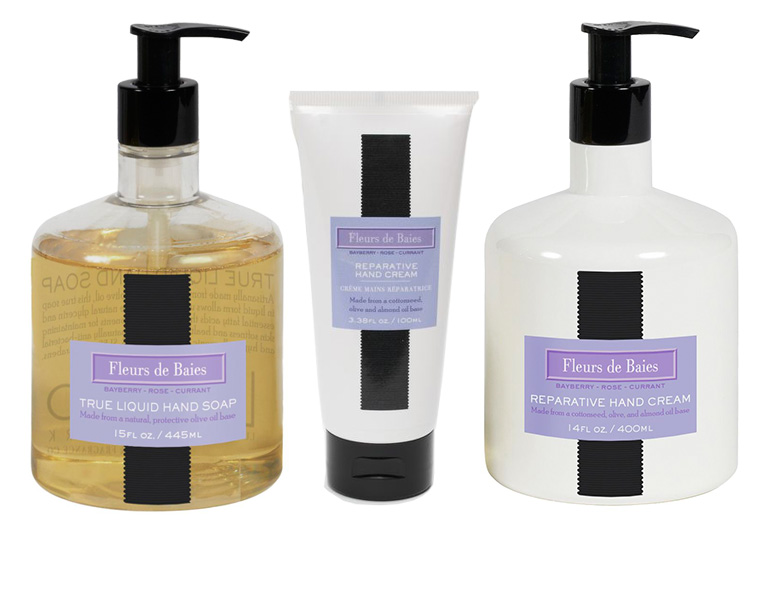 A Q&A with Apothecary Master Jon Bresler of LAFCO
As if we weren't obsessed enough, the beauty brand gives us two more things to love.
LAFCO New York is making more magic. To complement its famed candle collection, they created a diffuser collection, complete with handblown glass vessels, and unfussy-but-decadent bath soaps in 2012. Two new launches have just arrived. Say hello to your new favorite hand cream and hand soap. True Liquid Soap is made with Italian olive oil for natural anti-bacterial and moisturizing properties ($15) and the Reparative Hand Cream contains cottonseed, olive, and almonds oils for sealing in soft skin and delicious scents ($20 to $32). Now meet the man behind it all. LAFCO ownerJon Bresler indulged us by answering a few quick questions about the line and some of his favorite things.
ShopTalk: Did you always know you were going to launch a hand soap and cream, or is the success of the soap collection what led to it?
Jon Bresler: Candles led to diffusers which gave way to the quest for the perfect bar of soap which brought us to the path of creating an actual TRUE liquid soap and complimentary hand cream. The plan has always been for LAFCO to create things which add luxury to one's everyday life. We want to embody the true meaning of luxury: the indulgence and enjoyment of satisfying, comfortable and quality driven living.
What is your personal favorite fragrance? If you had to choose one and only one. 
LAFCO's Feu de Bois; the scent is rich and intoxicating while at the same time being balanced and clean.
What do you do to shake off the work day and get Zen?
Self-hypnosis.
What's on your nightstand at home?
A Braun BNC002 travel alarm clock. It's been with me for over 30 years. I think I got it in college for, like, $5. It goes with me everywhere–I don't like to sleep with the iPhone near me; I like to unplug. Water. LAFCO Reparative Hand Cream in Feu de Bois.
When you were a child, what did you want to be when you grew up?
An architect.
What do you make time to do when you visit Dallas, if anything?
Eat at Pecan Lodge. Work it off at the gym at The Crescent Hotel. Window shop at Highland Park Village.