Most Wanted: Things for Spring
Currently craving a black and white lace bikini, flower-adorned sunnies, and Chanel gloss in a perfect shade of pink.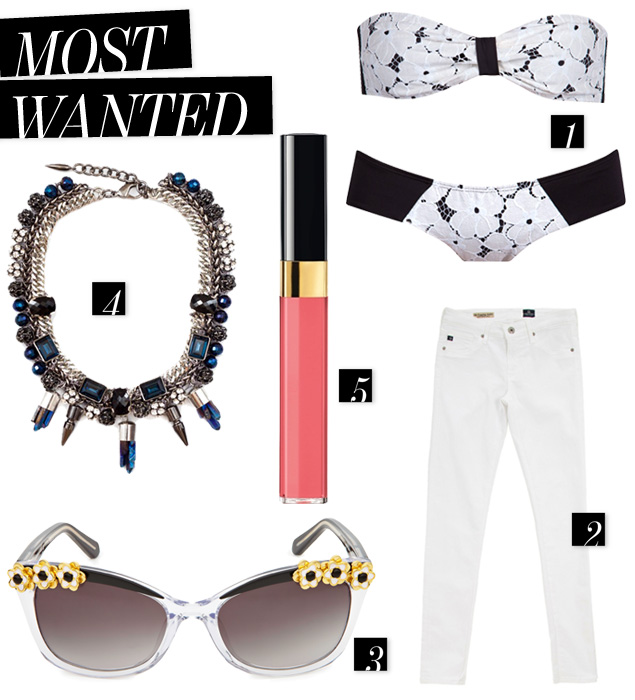 1. The Zinke "Luella" black and white lace overlay bikini from Haven.
2. AG white skinny ankle denim leggings at Scoop NYC
3. Kate Spade's "Amara 2" sunglasses at Kate Spade on Henderson.
4. Assad Mounser "Eno Collar" at Five & Ten
5. Chanel spring 2014 Glossimer lip gloss in Murmure at Nordstrom.