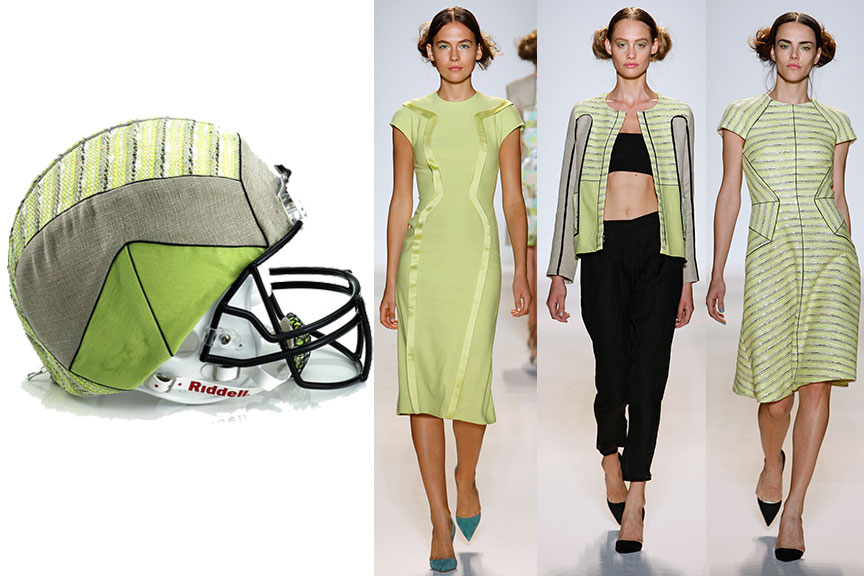 Local Designer Lela Rose Makes Football Helmet for NFL Auction
Thanks to this haute helmet collection, you can actually care about football now.
For those of us who aren't NFL fans, the Super Bowl is basically a time to chow down and chill out while watching commercials and the half time show (all praise Queen Bey). But this year, you can add fashion to that list thanks to the Council of Fashion Designers of America and Bloomingdales. They've teamed up with the National Football League foundation for a one-of-a-kind line of customized football helmets designed by the likes of Danijo, Nicole Miller, Rag & Bone, Pamela Love, and Dallasite Lela Rose.
Lela attended Greenhill School and credits Dallas as one of her inspirations for her fashion line. Of course, her helmet is one of our favorites, and it perfectly matches her spring 2014 line, available at her shop in Highland Park Village. The helmet's currently up for $248, and all of the proceeds go towards ensuring the safety of youth football leagues across the nation.
If you'd like to make a bid on a haute helmet, you can check it out here.