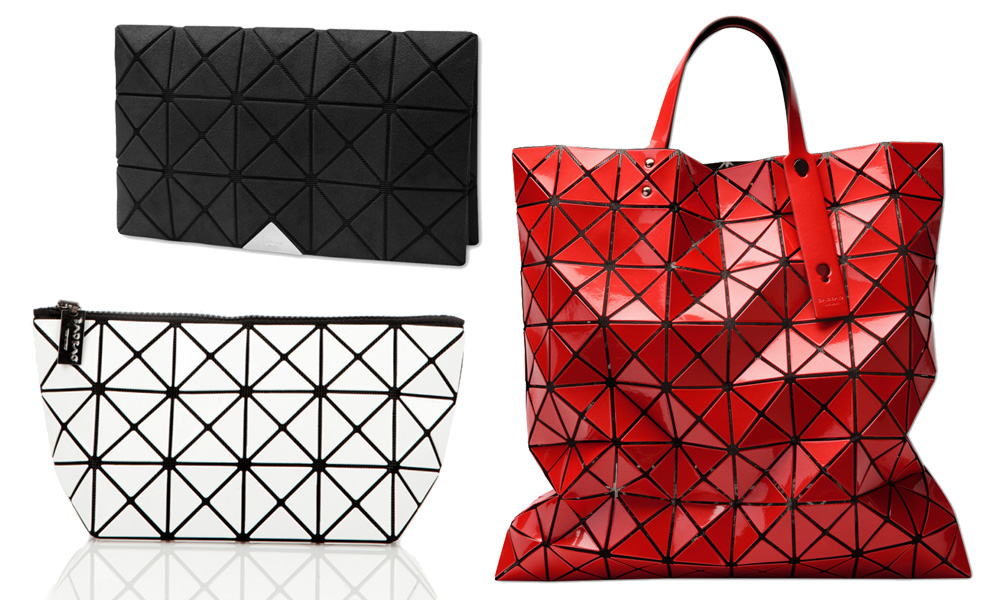 Issey Miyake Bags on Sale at Nest
We'll take all of the Japanese designer's perfect architectural accessories.
If these beautiful, geometrical bags have been on your lust list since they first hit the store floor at Nest (guilty), today's the day you get to take one home. I thought I most loved the glossy totes (fun fact: inspired by the movement of architect Frank Gehry's design of the Guggenheim museum in Bilbao), but I think I'm switching over to that perfect white architectural cosmetic pouch, now $120 (down from $195). But if you're in the bigger-is-better camp, pick a tote (also in suede brown and black for $496), marked down to $624 from $780.