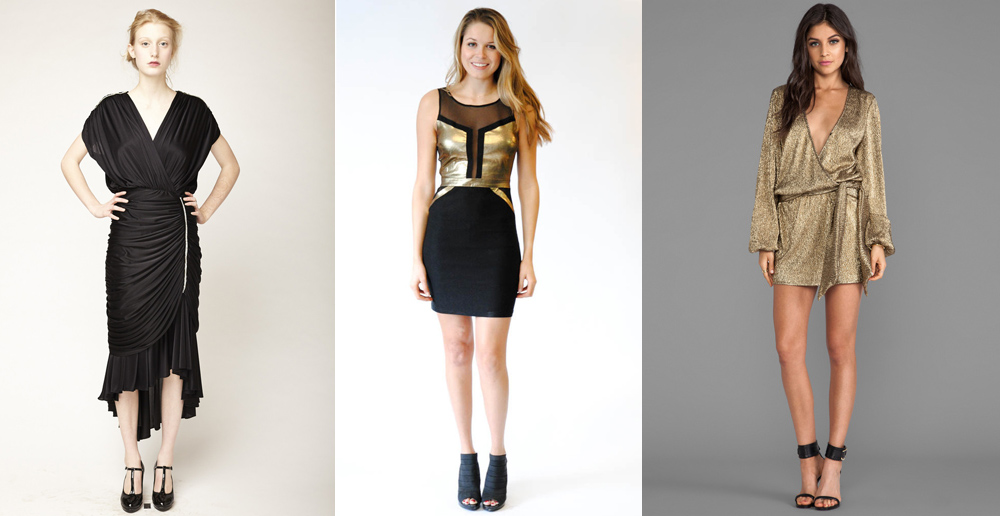 Where to Shop for Your New Year's Eve Outfit in Dallas
Glitz, glam, and sequins: 8 no-fail stores for a perfect party dress.
Often catering to the ladies of Highland Park social scene, ELEMENTS has cocktail dresses covered. All cuts and shapes, all fabrics, all hemline lengths. The Lovers Lane boutique is stocked. If it's not a frilly frock you're in market for, jazz up the night with jewelry. Amethyst-adorned Pamela Love pieces, glow-in-the-dark Lionette earrings, and supernatural Ax + Apple pendant necklaces are all in stock.
You can't go wrong with NORDSTROM NORTHPARK. The place is huge. Maybe you'd rather be wearing a harder-to-find, under the radar line that you can't wait to tell everyone about, but when you're strapped for time, you need guaranteed success. You'll always find something to take home from Nordstrom–even if it's just a new pair of glossy pointed-toe pumps to wear with your standby party LBD.
The Plaza at Preston Center's new AFTERSHOCK LONDON has your sequin, glitter, fringe, shimmer, shine, and all other embellishment needs covered. The British transplant shop maxed our glitz scale upon first review, but for New Year's Eve festivities, we think it's just right. If it's not a dazzling mini you're in market for, skip to the jewelry and clutches. Toss them with dark denim and a blazer, and you're good to go.
BITTANO'S Instagram feed is full of classic NYE garb: sequined shorts, chiffon, cocktail dresses, and sheer blouses, and dressy outerwear. The boutique is located in Snider Plaza, so if it doesn't have what you need, you're doors down from PIERMARINI, which always has interesting dresses and separates on tap; THE IMPECCABLE PIG with a selection of frocks that can be dressed up for the big night and thrown on with boots and tights the following week; and MELANIE GAYLE for party pieces and fun jewelry.
If it's just turning heads you're after, skip the glitter and go with FACTORY GIRL. The designer vintage shop contains an edited collection of beautiful pieces from Oscar de la Renta, Bill Blass, Lanvin, and Valentino and new things from under-the-radar label Won Hundred.