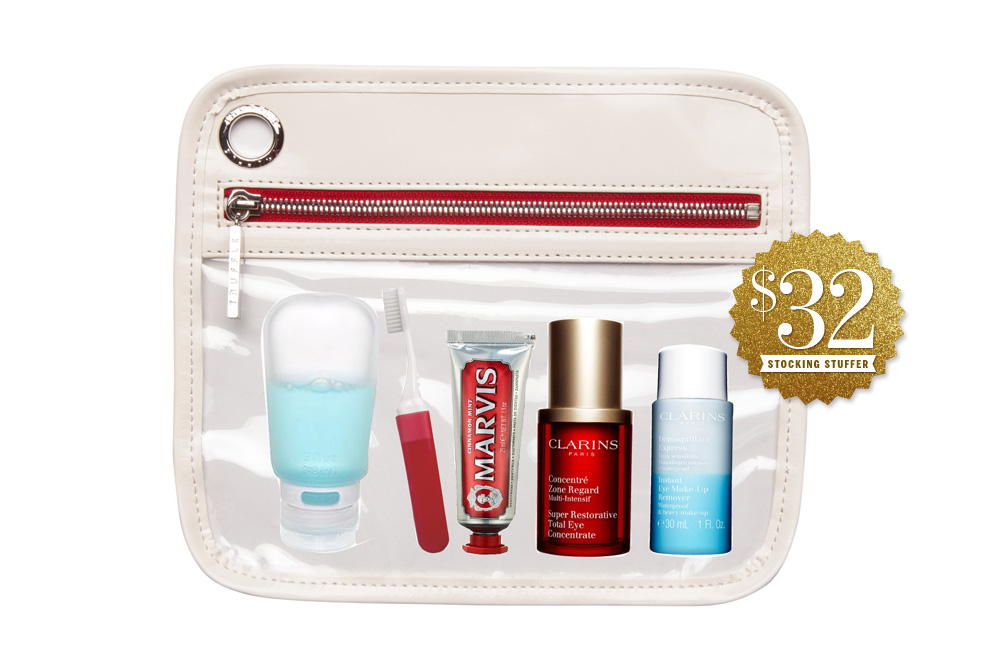 Last-Minute Gift Guide: Travel-Friendly Truffle Pouch
Gift shopping is down to crunch time. Keep it simple. Gift everyone with a Truffle pouch.
The Petite Clarity Truffle Pouch is one of my favorite things. I was gifted one of these TSA-approved, clear travel pouches by the gals behind the brand and it is, quite frankly, one of the most well-used things in my handbag. It's sleek with its shiny patent leather, it's beyond practical with its see-through layout–"Where's my lipgloss?" you're asking? Just look.–and it's exciting for the gal with a healthy amount of obsessive compulsive behavior. (So many organizational opportunities here.) Make one of these the highlight of the stocking, or, hell, make one of these the stocking's replacement. The Petite Clarity is just $32. Larger versions (for bigger bags, iPads, documents, and such) run up to $38. It's a no brainer. Buy online.
See more gift suggestions here.