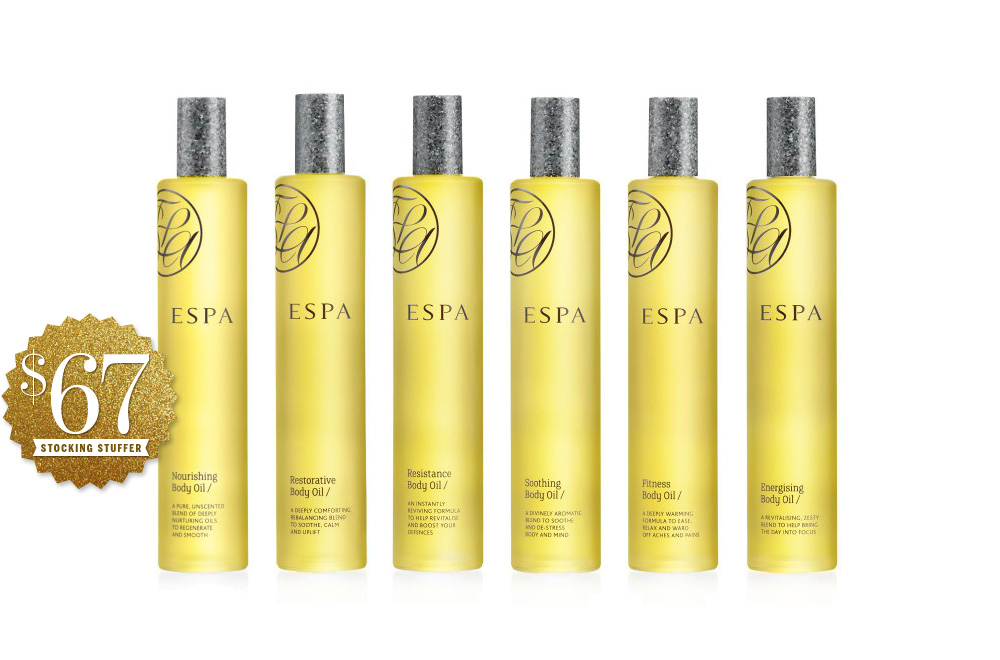 Last-Minute Gift Guide: ESPA Body Oil from the Joule's New Spa
For your last-minute shopping woes: an indulgent bottle of body oil from ESPA at the Joule.
There's a chance you can't afford to send your loved one to a day of pampering at the Joule's new ESPA. That's okay. The brand's in-house body oil puts a little luxury on the shelves of her own boudoir. A collection of six indulgent glass bottles are made with a combination of oils for smoothing over dry winter skin and, overall, making users feel like Cleopatra. Fragrance options include Nourishing with almond oil for dry skin, Restorative with orange, geranium, and lavender, Resistance with tea tree and Eucalyptus, Soothing with sandalwood and frankincense, Fitness with Indian bay and clove, and Energising with peppermint, eucalyptus, and rosemary. Tough decision, right? Or you can buy all them all in mini bath oil format for $51. If you're completely stumped, go with Restorative. I don't know a soul who couldn't use a little mental/physical revival at the present.
See more gift suggestions here.