Take a Look: Neoprene, Big Floral Prints, and Metal Cuffs at Piermarini for Spring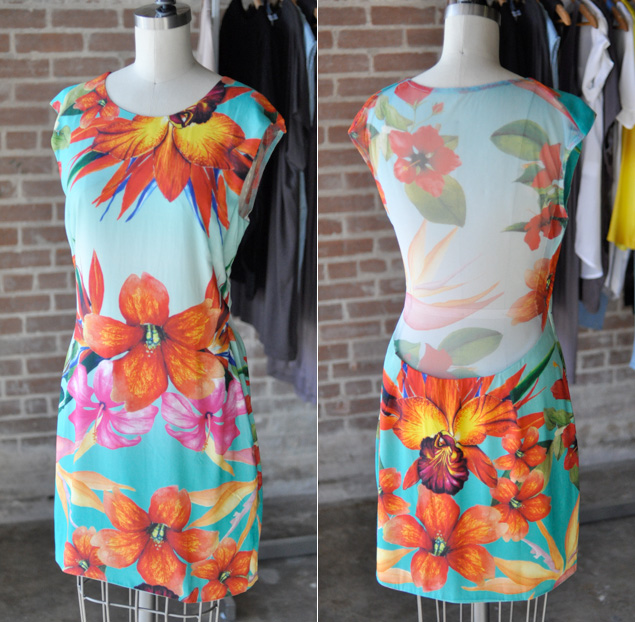 Popped in Piermarini this morning to catch a peek at all the new spring merchandise on the floor. Owner John Piermarini has a great eye and has curated a well mixed spring collection. Alongside the colorful floral print dress above (with the ladylike sheer back), there are soft separates in neutral shades, light washed denim jeans, shirts, and dresses, and a wicked cool, black flower-splashed neoprene blazer with raw edges.
And intentionally or not, everything in the store comes in some feel-good fabric or unusual texture, so you'll want to get hands on with these pieces and not just take my word for it.