Heroes for Children Lends a Helping Handbag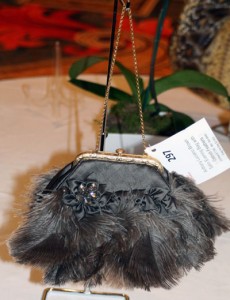 Erin Ahlfinger, D Magazine intern and fearless reporter, tackled the Heroes and Handbags event Friday, May 4. Her review below:
The seventh annual Heroes and Handbags Luncheon was the place to be Friday morning to shop for a fantastic bag for a great cause. Five hundred of the most fashionable women in Dallas gathered at the Hilton Anatole for a silent auction and luncheon benefiting Heroes for Children, a local non-profit dedicated to providing assistance to families of children fighting cancer.
Retailers and private donors contributed hundreds of vintage and designer handbags in styles ranging from elegant evening bags to funky floral totes. Highlights included the custom "Bella" clutch designed by Elaine Turner exclusively for Heroes for Children, but it was a brown satin and ostrich feather Anthony Luciano evening bag that stole my heart, but in auctions, as in life, there's always the one who got away.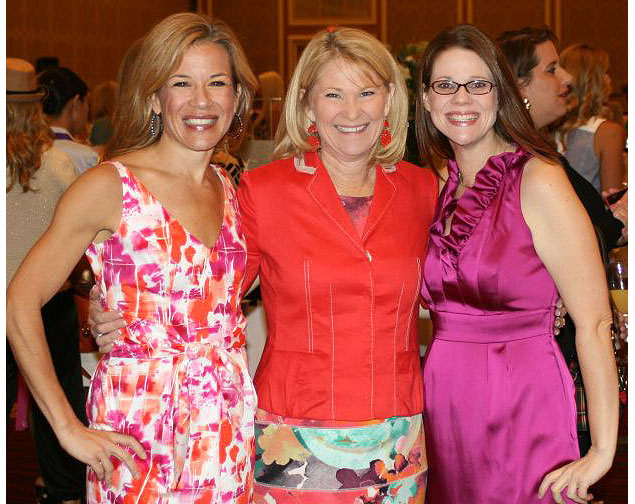 Designer Susie Straubmueller was on hand to chat with attendees about her ostrich handbag valued at $4,500. Thanks to aesthetician Renee Rouleau, not a single bag left empty. The skin care goddess was kind enough to attend and provide everyone with a jar of her signature Glow Enhancing Cream.
Modern technology took all the fuss out of the event by allowing attendees to place and update their bids in real-time via text message. This transformation of smartphones into auctioneers made for less time spent bidding, and more time spent mingling and sipping mimosas.
As the auction came to a close and lunch was served, Heroes for Children beneficiary Hagan Hoppess spoke genuinely about how her battle with a rare bone cancer and the impact Heroes for Children had on her family, evoking a standing ovation and bringing many to tears.
Since its inception in 2004, Heroes for Children has provided over $3.5 million in aid to families struggling with the everyday challenges of caring for a child with cancer. Founders Larisa Linton and Jenny Scott hoped to raise $300 thousand dollars from this year's Heroes and Handbags auction. That goal was exceeded with the total ringing up at $323,000 and 275 bags sold. –Erin Ahlfinger