After 35 Years, Ahab Bowen is Closing its Doors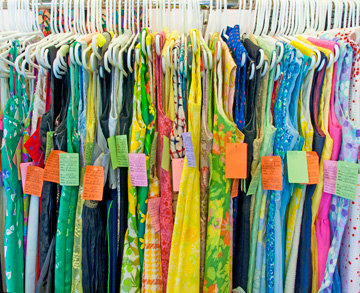 Michael Longcrier, owner of Uptown vintage shop Ahab Bowen, has confirmed the sad news. The pillar of vintage shopping in Big D will make its final sale in the cozy cottage at the end of the day on July 30. Even former mayor Laura Miller has called the shop "a Dallas institution," according to Michael, and it's true. We'll really miss trying on all the full skirts, band tees, and jackets (oh, how I love the jacket rack), perusing the funky assortment of shoes and hats, and the room full of chunky costume jewelry. There is a silver lining, however. Everything in the shop is 25 percent off right now, and the floor is still being restocked daily. Come Monday, everything will be 50 percent off. There might even be a warehouse selling off the rest of the merchandise in the future, but stay tuned. Until then, we'll see you soon, Ahab Bowen, to stock up on some vintage gems to remember you by.
*Update: A reader asked for the reason the store is closing: Michael told me after three years without seeing much profit, the store was becoming more of a hobby than a business. It's financial, folks.
In This Post