Dallas Handbag Designer Susie Straubmueller Knows How to Throw a Party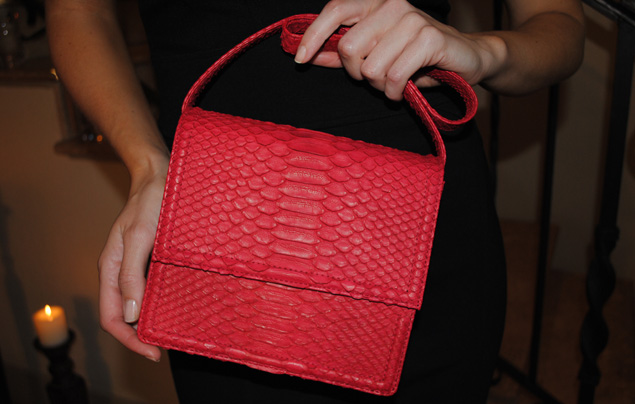 Susie Straubmueller, El Paso transplant and Dallas handbag designer, hosted a launch party for her eponymous handbag line a few weeks ago, and it was such a production that I have to post photos. (I'm a little late on this one, I know.) The affair took place in her beautiful, Southwestern-style Highland Park home, which made it all the more fun to wander around looking at the bags. Dallas socialites rolled out to sip wine and view the pretty purses (elegantly encased in glass boxes and made from ostrich, python, and alligator leathers) and Kristin and I toured her studio, which is basically a guest house I would like to live in. Each lady was personally escorted from the valet line to the front door by a suited male model–I was wearing jeggings, FYI–and from there, female models, carrying Susie's bag wandered around, in the house, showing off the accessories to guests. Jump for more photos.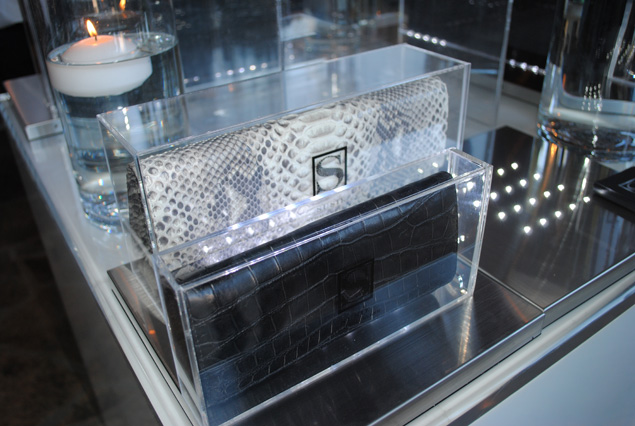 Clutches mingle by candlelight.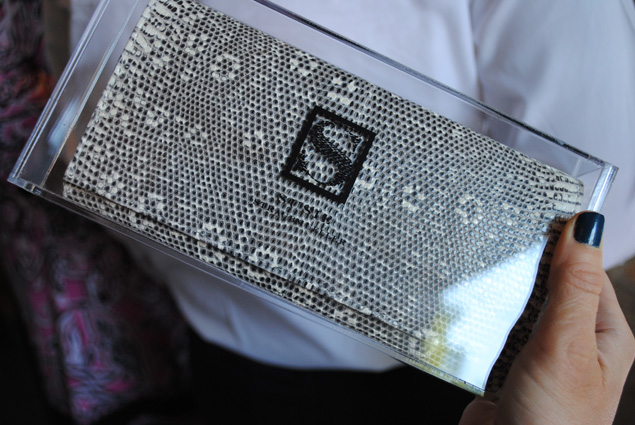 A close look at the "Mi Alma" wallet.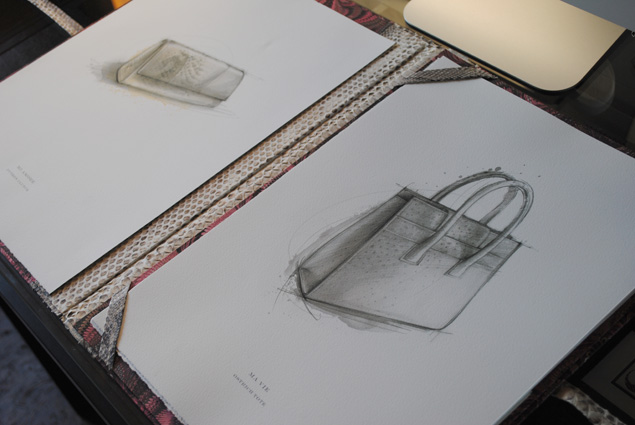 Susie's sketches in her studio.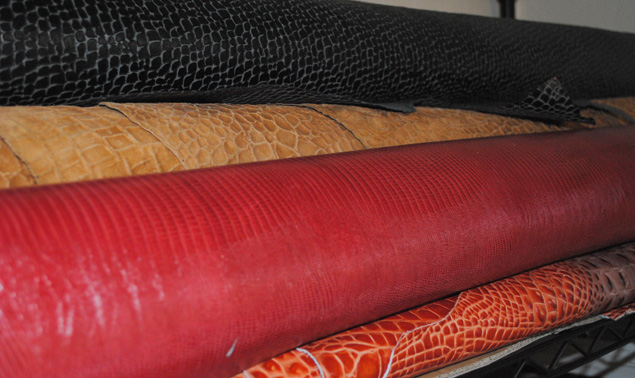 Design materials.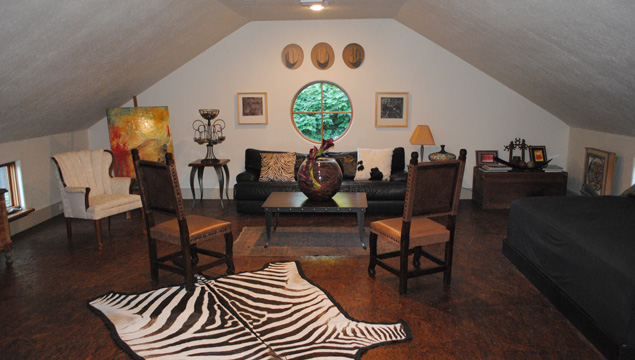 Part of Susie's studio.