Dallas-based Interstate Batteries is entering a fresh era of leadership under newly appointed CEO Lain Hancock. After 10 years at the helm of Interstate—which reported $1.9 billion in revenue in 2022—current CEO Scott Miller will move to his father Norm Miller's seat as chairman. The eldest Miller will become chairman emeritus. The moves will go into effect on May 1.
Hancock steps into the role after spending the last four years as Interstate's chief operating officer. Prior to his stint with Interstate, he spent most of his career under the Dr Pepper Snapple Group, now the Keurig Dr Pepper brand. He spent five years as the vice president of supply chain, five years as the senior vice president of human resources, one year as the CEO of Bai Brands—a $1.7 billion acquisition of Dr Pepper Snapple—and less than a year as the chief strategy and emerging brands officer for KDP.
Hancock attended West Point and spent 11 years in the Army as an aviation branch officer flying attack helicopters Cobras and Longbow Apaches.
D CEO recently sat down with both Hancock and Miller—who has been with the company since the age of 14—to pull back the curtain on the succession plan, Hancock's market share outlook for Interstate Batteries, investments in IT and supply chain capabilities, how Interstate can pioneer EV battery recycling, and more:
D CEO: Scott, pull back the curtain for us on the succession plan processes you put into place.
Miller: "First off, I only considered a successor from inside the Interstate walls. And when I took this job, it was always my plan to stay in it for 10 years and then explore the future of the company. Once I got to one year out from my 10-year anniversary, I realized the person to take my seat was already here. So, I began to consult with my inner circle, including two life coaches and my YPO forum—all of whom have been there done that.
"On May 1, 2022, is when I realized Lain was ready to orchestrate this transition. So, in August, I met with Lain."
Hancock: "We have regularly scheduled one-on-ones, and I was going about this meeting as if everything was normal and I was updating him on everything. But he wasn't listening at all, and Scott could tell I wasn't getting the hint. So, Scott said, 'Are you done? I've got something else we need to talk about.' It was completely unexpected, for me."
Miller: "After that, some of the first work for us was talking about what the organization needs to look like. So, we started collaborating on what we think needs to happen—form follows function. With the strategies in place, we were in full-flight execution mode, exploring what the team needs to look like, what the roles need to look like, what the boxes on the organization chart need to look like, and more.
"We defined what the chairman-CEO partnership needs to look like. We defined what my roles and responsibilities are. What his roles and responsibilities were going to be. We outlined each other's strengths and weaknesses. We laid out ground rules and especially decision rights for how we're going to behave. We defined the calls I make as chairman and the calls he makes as CEO. So, we were intentional about getting those things articulated and defined as far as how our relationship works. And that has set us up for success.
"One piece of advice I would give to those exploring a succession plan is this process took every bit of a 10-month timeframe—and that is with someone who has been on board for four years. If we had hired from the outside, we would have been forced to make that a much larger timeline and increase the number of boxes we needed to check."
D CEO: Now, looking ahead for you, Lain, what is your approach for growth?
Hancock: "The strategy that we're implementing—and I never want to say never on acquisitions—but it will be organic. We have a 16 percent market share right now and there's a ton of opportunity out there to be had. We have deep relationships in local communities. We have deep relationships with the best suppliers in the industry. And we believe that the strategy that we're about is going to enable us to partner and go and take share from our competition. We've looked at [acquisitions] over the last several years, and every time we come to the same conclusion: it's diluted. Our strategy focuses on reinforcing and enabling our footprint to be more effective, focus on selling, and simplifying some of the supply chain processes that our distributors are taking on today."
Miller: "We've already got the footprint. We service every zip code in North America, Canada, the Caribbean, a little bit of Central America and a little bit of South America. So, its not like we need to acquire turf. Our network is already powerful."
D CEO: In the next five to 10 years, where do you want to grow your market share?
Hancock: "I would love to double that market share. I know Scott would love me to double that, I suspect. With the capabilities that we're bringing in, with the quality of distributors that we have in our system, the partnerships that we have—from a supply perspective—there's no reason we can't do that. We've got a couple of years of heavy investment in front of us in terms of capability building."
D CEO: What heavy investments are you leaning into?
Hancock: "Let's call it several hundred million dollars of actual investment. Over the last several decades, this organization has created a spaghetti web of IT infrastructure to support the business. It's not something that you can build a supply chain on. And principally, we haven't had a supply chain. We rely upon our suppliers to drop ship out to our distributors—that's not scalable. It becomes problematic for our supply base. It's problematic for the distributor base—they spend more time trying to manage and get inventory than they do selling in their markets. So, getting a tech stack that you can build a supply chain on is step one—that's not cheap.
"The second piece is standing up a supply chain. So, think about boxes, people running boxes, and think about the inventory that has to go into boxes. There's another several hundred million dollars of expense—or capital. Then there is the expense to run it day in and day out. Then there's digital platforms necessary to better connect our dealers with our distributors with our inventory to reach the consumer where they are. All of that is on the roadmap for us. So, the high-level piece is several hundred million dollars of upfront investment and tens of millions of dollars of ongoing expense in order to better support the distributor to go and win in their markets."
D CEO: Lain, what is one lesson from your military service that you carry over into the C-Suite?
Hancock: "It's the others-centric nature of being a part of a team. I probably started to pick that up at West Point, but I really picked that up while I was in the military. The folks that I had the honor to serve with, were much more interested in the success of the team over any individual success or accomplishment. They're all massively competitive, and I'm no different. But we were competitive on a team level, not on an individual level, and I get a ton of energy from that. And so, as I look to be a part of organizations, I look to align myself with folks that are more interested in seeing the team successful than an individual. And that is certainly the case at Interstate. Servant leadership is a thing here. Team focus is a thing here, and I have really enjoyed it, thus far."
D CEO: Tell us about the scariest moment you had to endure in the Army—and how you responded to the pressure in the moment.
Hancock: "I never flew in a combat environment. I got out of tactical units literally two days after September 11, 2001. But I remember going into Fort Irwin, California, out in the desert for a massive training operation as a new Lieutenant, and I've got a very experienced officer flying with me, and he's got me on the controls flying a Cobra into a refueling point—and it's very dusty. So, he's telling me, 'You're coming into this dust cloud, and if you're not on the ground by the time that cloud comes to you, you're not going to be able to see anything. So you need to aggressively put the aircraft on the ground.'
"As I was coming into that refuel point, I was looking at the point coming in, and he's updating me, 'Okay, the dust cloud is behind the tail. It's behind the tail. It's at the tail. It's right behind you. You need to get the helicopter on the ground!' And the dust cloud just completely envelops me. The way the dust hit the canopy, it felt like the aircraft just turned 90 degrees. And I just locked up. I didn't know which way to go. But I could feel him pushing down on the controls and I could feel the Cobra going down. And so after everything's down and the dust clears out, I'm still trying to figure out where am I, what happened, and why am I still alive? He says, 'Lieutenant…Lieutenant, are you okay?' I answered, 'I will be.' That was definitely scary, but it was a great lesson and I didn't have a problem landing after that. It might've been an ugly landing but it was going to be fast."
D CEO: Scott, what made you believe Lain was the right person for the job?
Miller: "I thought about the three Cs: character, competency, and chemistry. Our chemistry was very good, I could sense early on that his character was rock solid—that we had the same Biblically-based values—and then it just came down to competency. And when you look at his resume on paper, frankly it is intimidating. And after we hired him, we got to see what he would be like under pressure—his, sort of, landing a helicopter in the dust moment.
"And we're in the midst of a lot of transformative work. A big chunk of our strategy is doing some serious re-architecting of our technology, some serious standing up of our supply chain, and so there's a lot of process change within our business and with our stakeholders, right now. Change causes stress and pressure for a lot of people. But, Lain has been cool and measured. When you're faced with pressure, you can choose a creative response, or a reactive response. And Lain has consistently, been on the creative side of things when the pressure is on. I think we can let ourselves go on autopilot, and Lain's pretty good at grabbing the stick, managing his emotions, and working with other people."
D CEO: Why has it been important to Interstate Batteries to take a Biblical approach to business?
Miller: "Paul says in 1 Corinthians 15:10, 'But by the grace of God I am what I am.' We've been able to do that because of our massive intentionality around cultivating our purpose-driven culture. It requires love, care, attention, and intention to maintain this kind of culture and stay true to our purpose of glorifying God and enriching lives."
Hancock: "The stated purpose of Interstate Batteries is 'To glorify God, enrich the lives of others as we deliver the most trustworthy source of power to the world.' We're a faith-based private organization, and from that comes a set of values that are Biblically-based, but you don't have to be a Christ follower to align to that set of values: which is integrity, servant-hearted, love, community, and joy.
D CEO: Looking back at your tenure, Scott, what are some wins that you're proud of and some losses that helped you learn. Maybe pull back the curtain on the Interstate-Advanced Auto Parts deal that fell through in 2018. (Note: the five-year deal would have boosted annual revenue for Interstate from $1.8 billion to $2.8 billion)
Miller: "We've had significant wins and growth on the two core areas of our business over this decade: the local businesses and national accounts like Costco, AAA, and Toyota. When I took the seat we were selling just north of 17 million batteries a year and by April 30, we have a good shot of exceeding 20 million per year.
"As far as the deal falling through with Advanced Autoparts, we thought we had something. This was us winning that business as a supplier and distributor to that business. And it fell apart. And we swung hard at that deal. We thought we had something pretty disruptive that we were going to be able to pull off with those guys. And just a variety of different things conspired against that deal coming together. I mean, we had a deal. Like we had signatures on contracts. We celebrated—and we don't celebrate until anything is signed. This deal was actually signed. And it fell apart post-signing. That was a real challenge for the whole system. It was a challenge for us when we had to tell our distributors; it was a credibility moment, that was difficult. But we took care of our distributors; they made investments based on that deal going down. And I can say that we went back to every distributor that spent one penny preparing for that business, to pay them back for that. It's the losses where you learn. And we learned so much."
D CEO: Finally, how is the battery space changing, and how is Interstate moving the needle in the industry?
Hancock: "A lot of people wouldn't know this but we collect more lead than batteries we sell. So that closed-loop recycling piece is something that, as we think about the next five to 10 years, presents a lot of opportunity. Think about EVs (electric vehicles) moving in, and them reaching end-of-life, how do you recycle those, and how do you reprocess that? We have a core competency in that, and I would expect we will see that become a larger driver of some of our top-line business."
Miller: "Lithium ion, specifically, desperately needs infrastructure in a closed loop system. Ninety-five plus percent of all lead-acid batteries are recycled. And 95 plus percent of each lead-acid battery that is recycled goes into a new battery. So, the sulfuric acid, the lead-poly, and the poly goes right back into the next battery being made. But the lithium ion, there is nothing like that that exists yet—and it's desperately needed. We've got—at a minimum—this collection capability that we think is very much transferable to the lithium ion battery."
This conversation has been edited for clarity and brevity.
Get the D CEO Newsletter
Stay up to speed on DFW's fast-moving business community with weekly news reports, interviews, and insights.
Author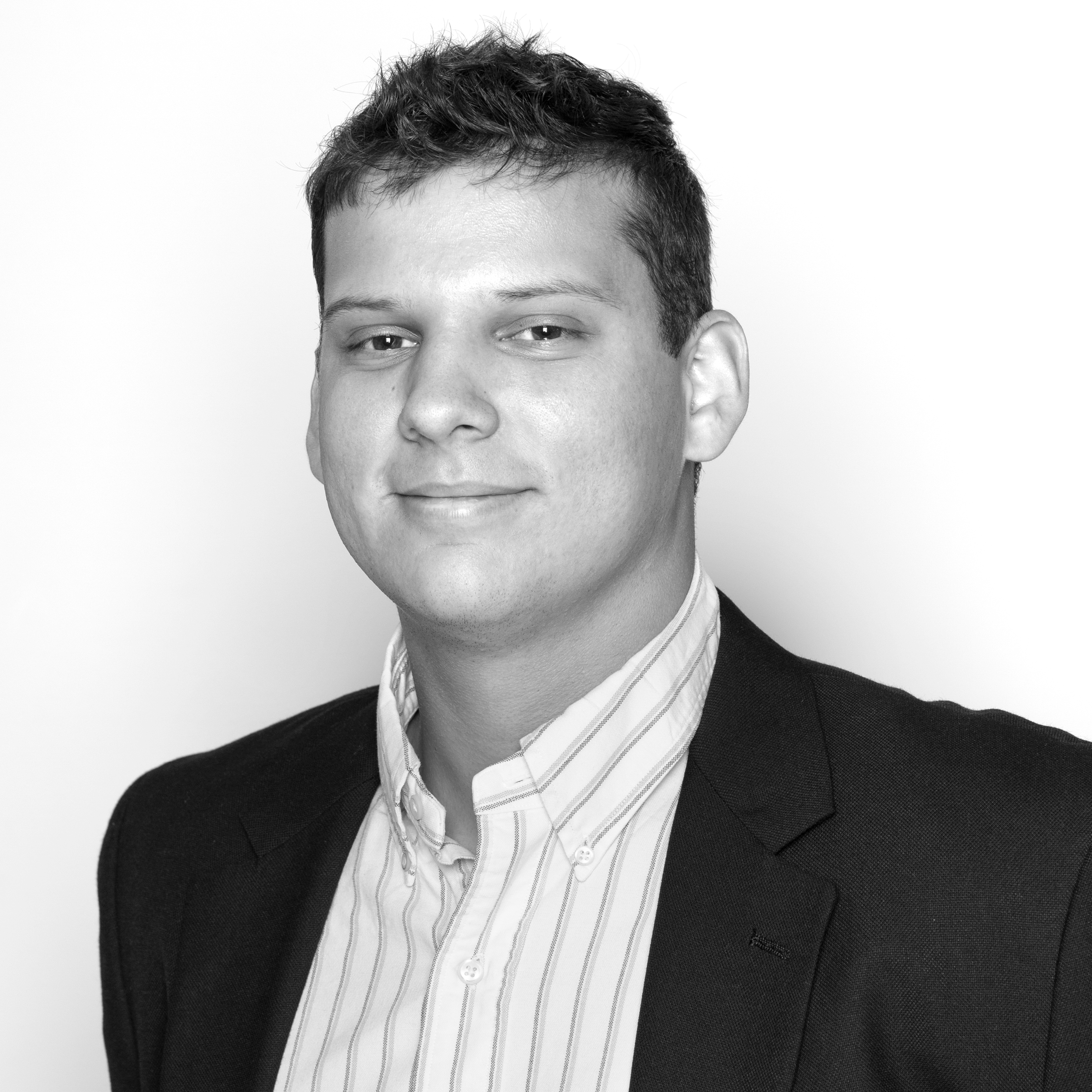 Ben Swanger is the managing editor for D CEO, the business title for D Magazine. Ben manages the Dallas 500, monthly…