Dallas-based fintech startup Backflip is attempting to solve America's housing shortage by making it easier for real estate investors to flip older homes. The startup—which has created an app that allows users to source and analyze a potential home to flip, finance it, and learn more about the entire process along the way—received an $8 million equity seed round and $27 million of dedicated debt funding. Investors included: Vertical Venture Partners and LiveOak Venture Partners with participation from Revel Partners, Great Oaks VC, and Greg Waldorf, former founding investor and board member at Trulia and Zillow.
Backflip launched its private beta in 2021. App users have already analyzed more than $2 billion in investment opportunities, and Backflip Capital, the app's funding arm, has financed more than $100 million in loans for its users to buy and flip houses.
D CEO spoke with Backflip founder and CEO Josh Ernst to talk about the company, growth, and more.
D CEO: What sets Backflip apart from its competitors?
ERNST: "Real Estate investors have a hard job. They must balance being creative and entrepreneurial with being practical and organized. To repeatedly be successful, they need to know several things, including: local real estate markets, marketing and sales, project and people management, design and construction, finance and investment analytics, and capital raising and risk management.
"Most people simply cannot be exceptional at all of these things. That's where Backflip comes in. We support entrepreneurs to focus on what they're naturally best at—their individual area—while providing tools for the mundane and data-driven tasks.
"Who says great tools have to have a hefty price tag? We give our technology away for free, because it helps our members make smarter investment decisions. Who says real estate investors need to wait 30 days or more only to find out that a bank won't give them a loan? We pre-underwrite our members, the assets, and the markets, which has allowed us to close loans in as little as five days. Hard money lenders typically charge 12 to 14 percent interest to close a loan that fast—our interest rates average 7 to 10 percent.
What about rising mortgage interest rates and inflation? We haven't raised our prices at all, in fact, we plan to lower them. We work hard to raise standards across the industry and provide access to affordable investment financing. Supporting local real estate entrepreneurs is the best path to modernizing neighborhoods while maintaining their unique charm and authenticity."
D CEO: How do you plan to use the funds raised?
ERNST: "There are four main pillars we are focused on in the near term, all of which serve our membership with better products and higher-quality service. We are investing heavily in our engineering team to enhance our technology products; scaling our lending business; introducing innovative new capital products to support our members' real estate investment ambitions; and making strategic brand and marketing investments that drive growth."
D CEO: Why was Dallas the right location to launch Backflip?
ERNST: "Dallas has all the makings of a fantastic city to build a business—in particular, a real estate and fintech business. The talent pool is robust, there is a growing technology startup ecosystem, and the real estate industry's reputation in Dallas is legendary. Dallas has deep roots in finance, private equity, and, more recently, the emerging fintech sector. Several investors and team members are proud to call Dallas home, including myself. Planting Backflip's flag in Dallas was a no-brainer."
The Realm at Castle Hills Adds 11 New Retailers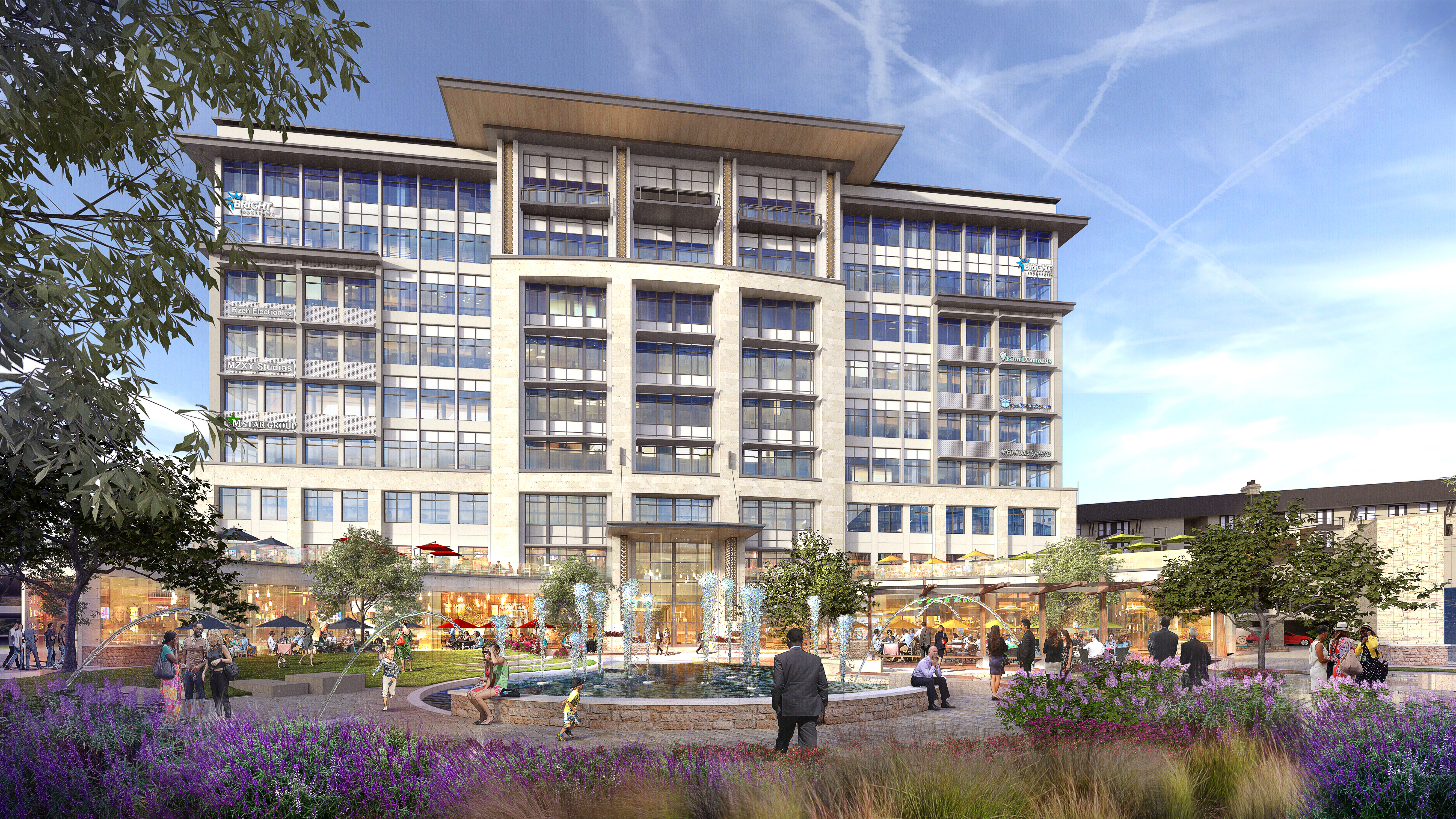 Lewisville's $1.5 billion, 324-acre, mixed-use development The Realm at Castle Hills will add 11 new retailers this spring and summer. Upon completion the Bright Realty development along SH 121 will feature 5,000 multifamily units; 1.5 million square feet of retail, office, and restaurants; a boutique hotel; an extensive trail system; and an outdoor entertainment district.
"The population in Denton County is exploding and saw a 53 percent increase between 2000 and 2010 and another 29 percent increase between 2010 and 2018," Chris Bright, Bright Realty CEO, said. "People flocking to the area want the walkable, live-work-play destinations that they can get in urban developments. We are giving them that with The Realm, as well as providing unique retailers you don't often find elsewhere."
In all, the 11 new units will occupy nearly 35,000 square feet. Coming soon are:
Saray Mediterranean Fusion Grill & Bar: features a fusion of Mediterranean cuisine including Turkish, Lebanese, Greek, and Syrian food
Mochinut: an eatery that combines the Japanese rice cake (mochi) and American donut
Salon Bellus: a salon specializing in color, cuts, blowouts, conditioning treatments, and makeup
Salubrious Juice & More: an organic juice and juice cleanse, acai bowl, smoothie, panini, and avocado toast eatery
Hotworx: an exercise program that combines heat and yoga, barre, Pilates and cardio
Luster Grill: a restaurant serving teriyaki-inspired dishes and sushi
Bahama Bucks: shaved ice, smoothies, and lemonades
Food Morning: serves sizzling breakfasts and creative brunches
Cool Heads: a salon for men that features old school barber chairs, XBox video game stations, and complimentary beverages
Castle Hills Animal Hospital: a full-service pet clinic
Cachet Salons & Spa: offers luxurious lease space for salon professionals
Unleashed Brands Acquires Youth Esports League
Dallas-based Unleashed Brands—a growing company operating childhood development and entertainment franchises—has acquired North Carolina-founded XP League, a youth esports franchise. This is the company's fifth acquisition in nine months.
"The addition of XP League into our family of brands is exciting for us, with the value of the global esports market projected to reach $2 billion in the next year," Michael O. Browning Jr., founder and CEO of Unleashed Brands, said. "There's so much room for growth and product innovation into the future."
Unleashed Brands is also the parent company for Premier Martial Arts, Snapology, The Little Gym, Class 101, and Urban Air Adventure Park.
Grapevine Adds New Entertainment Concept Chicken N Pickle
North Texas is quickly becoming a hub for new entertainment concepts, and Grapevine just added to the count.
With TopGolf, Drive Shack, Invited, Dave & Busters, Main Event, and others headquartered in North Texas, the region is well-positioned to continue to entice new entertainment concepts. Thus far, the 'Topgolf of Soccer' TOCA Social is bringing a venue to Dallas; virtual reality gaming center Two Bit Circus has opened in North Texas; and Electric Shuffle—a tech-inspired shuffleboard bar and restaurant—is up and running in Deep Ellum.
The latest is Chicken N Pickle, a restaurant and sports bar featuring pickle ball courts, shuffleboard, and Bocce ball courts, now open at the 8,000-square-foot Delaney Vineyards.
"Grapevine has a well-earned reputation as a leisure and entertainment hub. Our diverse market includes DFW Airport, excellent schools, award-winning festivals, numerous resorts and hotels, a beautiful 60-mile lake and an extensive hiking trail system," Grapevine Mayor William D. Tate said. "Chicken N Pickle will be an exciting, perfect addition to the City of Grapevine. Pickleball is the fastest growing sport in America, and we're elated to have Chicken N Pickle in this very prominent and beautiful location. The pickleball courts, yard games and locally-sourced food will foster an environment of memory making by all ages for many years to come."
Get the D CEO Newsletter
Stay up to speed on DFW's fast-moving business community with weekly news reports, interviews, and insights.
Author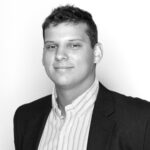 Ben Swanger is the managing editor for D CEO, the business title for D Magazine. Ben manages the Dallas 500, monthly…