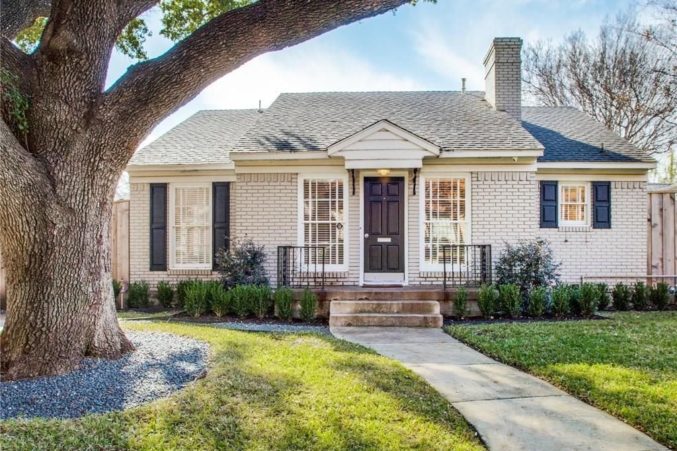 Open Houses to Hit This Weekend: Cottage Edition
These five gems (clocking in at 1,800 square feet or less) may be short on space, but not on charm.
Do you like to home ogle? Do you like driving by houses and thinking to yourself, "I've been in there before; the indoor pool was quite appealing." Do you actually need to find a new home? We've got you covered with several eligible dwellings across Dallas.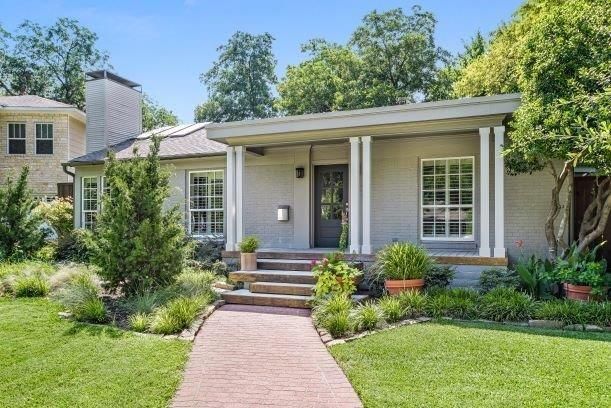 The Square Footage: 1,724
The Neighborhood: Bluffview
The Price: $699,500
The Appeal: This home is not the tiniest of the group, but it still has a snug, bungalow feel. The interior is freshly updated—think marble bathroom accents, a tiled sunroom, and new hardwoods. We can't get enough of the backyard, from its shady mature trees to the thick green grass. Take it all in from the sweet Southern covered porch.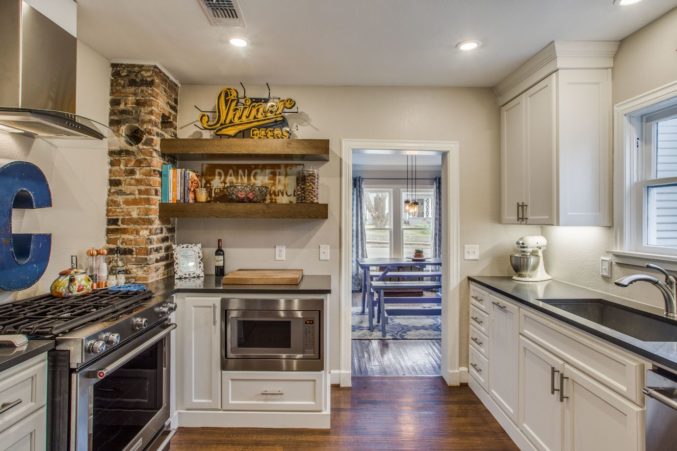 The Square Footage: 1,279
The Neighborhood: McKinney
The Price: $290,000
The Appeal: This McKinney cutie, built in 1950, is located in the Historic District. Despite the small square footage and single story layout, this home manages to fit a sunny dining room hugged by windows, a laundry nook, a sizable living room, and a kitschy-but-fun kitchen with all the appliances you could need. Outside, a pergola houses a barbecue, and multiple seating areas are ready for al fresco dinners.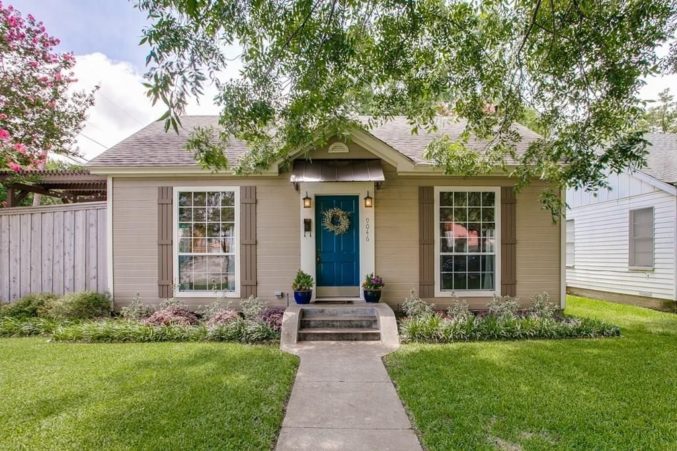 The Square Footage: 1,641
The Neighborhood: Little Forest Hills
The Price: $424,900
The Appeal: A compact facade is made even cheerier with a blue door and shuttered windows. The interior's open concept creates an airy, spacious feel, despite the home's conservative size. A pergola in the backyard offers the ideal space to spend long summer nights.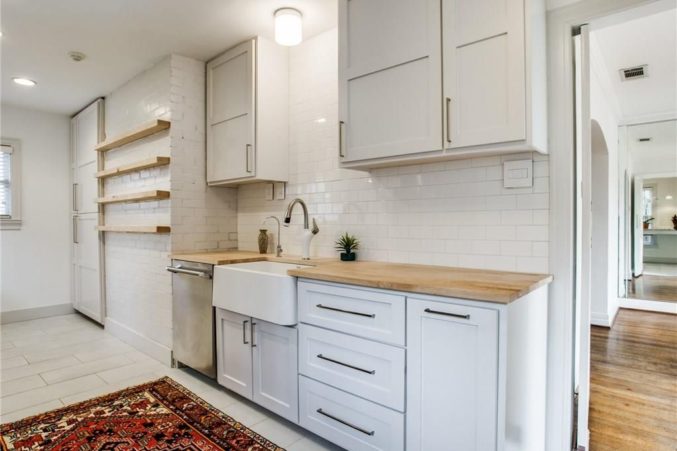 The Square Footage: 1,516
The Neighborhood: Highland Park
The Price: $599,000
The Appeal: 4619 Westside has major curb appeal thanks to well-groomed front lawn and a striking, black-painted door and shutters. Inside, white walls and gleaming hardwoods provide a fresh canvas for new residents, but antique elements (such as original fireplaces) proudly remain as well. The kitchen is picture-perfect with a mix of light wood, white tile, and white cabinetry.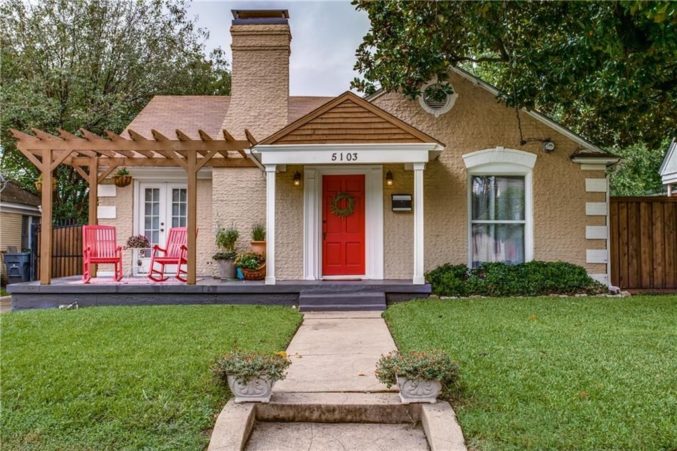 The Square Footage: 1,780
The Neighborhood: Oak Lawn
The Price: $449,900
The Appeal: A punchy red door welcomes visitors to this Oak Lawn bungalow, where 40s-era features have been lovingly preserved. Wood doors still have their original glass knobs, the hallway's shiplap is intact, and vintage tiles remain in the bathroom. The home could do with a few cosmetic updates, but overall, it feels wholesome and authentic.