From Spring Summer 2013
FORT WORTH
The Fort Worth Itinerary
There are many things to do in Cowtown, but the first weekend of the month is especially dense with cultural activities. On the second Friday, from April through October, head over to Friday on the Green outdoor concerts in the artsy Near Southside district. Call ahead to Magnolia Cheese Company and order sandwiches, salads, and one of owner Elizabeth Northern's artisanal cheeseboards. Sit on the lawn, listen to live music, and let the kids make some Fort Worth friends.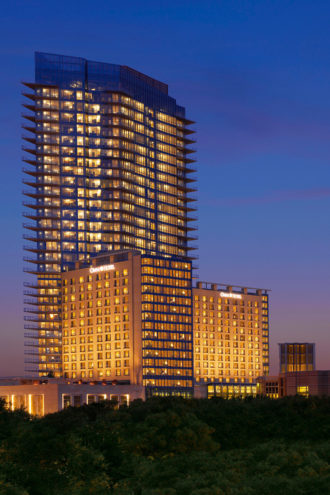 When the last song has been sung, depart for check-in at the Omni Hotel, the newest addition to the overnight-stay scene in Fort Worth. The delivery of warm cookies and milk at bedtime is enough to make children—and adults—feel indulged, and game- and toy-filled backpacks are available to keep fidgety kiddos occupied during downtime.
For breakfast Saturday,
Brewed
is a muststop for the mismatched flea market ambiance and doughnut dippers. The mellow flavors don't give you a toothache, and the doughnuts are so dense and satisfying you'll need only one—but it's okay to have two—to sate growling tummies. Walk off the ensuing sugar rush at the
Fort Worth Botanic Garden
. Wander the 110-acre park where gardens are broken down into categories—rose, fragrance, perennial, and (our favorite) Japanese.
The outdoor time will work up an appetite, which is key for lunch at Chef Tim Love's outdoor restaurant,
Woodshed Smokehouse
, a smoky homage to his favorite ingredient: meat. On the banks of the Trinity River, Love's team uses four types of wood to impart specific flavors onto everything from tomatoes and olives to turkey tamales and beef.
At 4 o'clock the
Stockyards
come alive with one of the twice-daily cattle drives that moseys down Exchange Avenue. Kids are captivated by the pioneer spirit of real-life mustachioed cowboys and the street teeming with longhorns, which naturally segues to an evening at the Stockyards Championship Rodeo. Each Friday and Saturday at 8 p.m. calf roping and rough riding commences. You may not think it's in your wheelhouse, but trust us, if your family has ever imagined what the rodeo's like, the reality will have you tipping your hat to anyone who steps foot in the ring.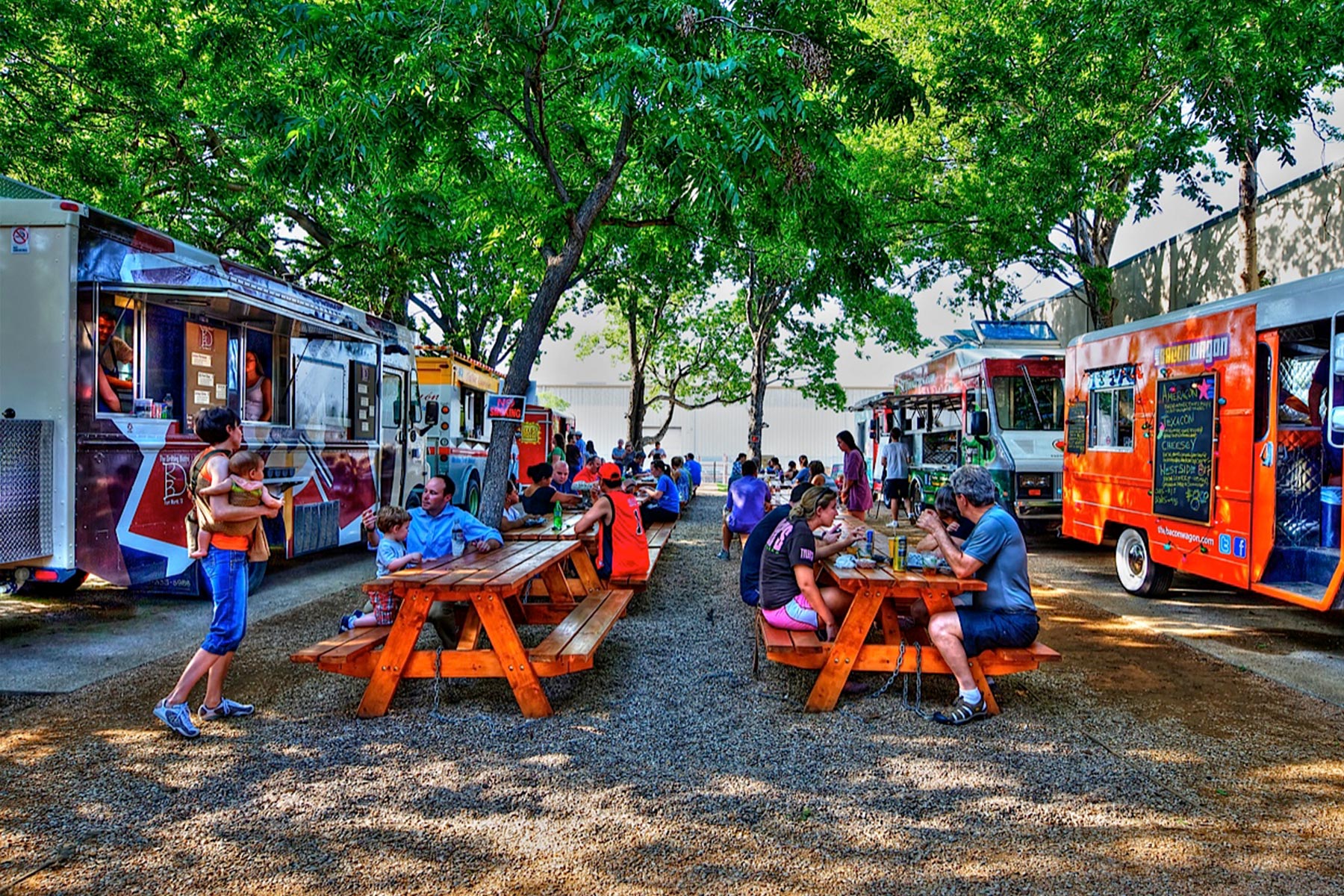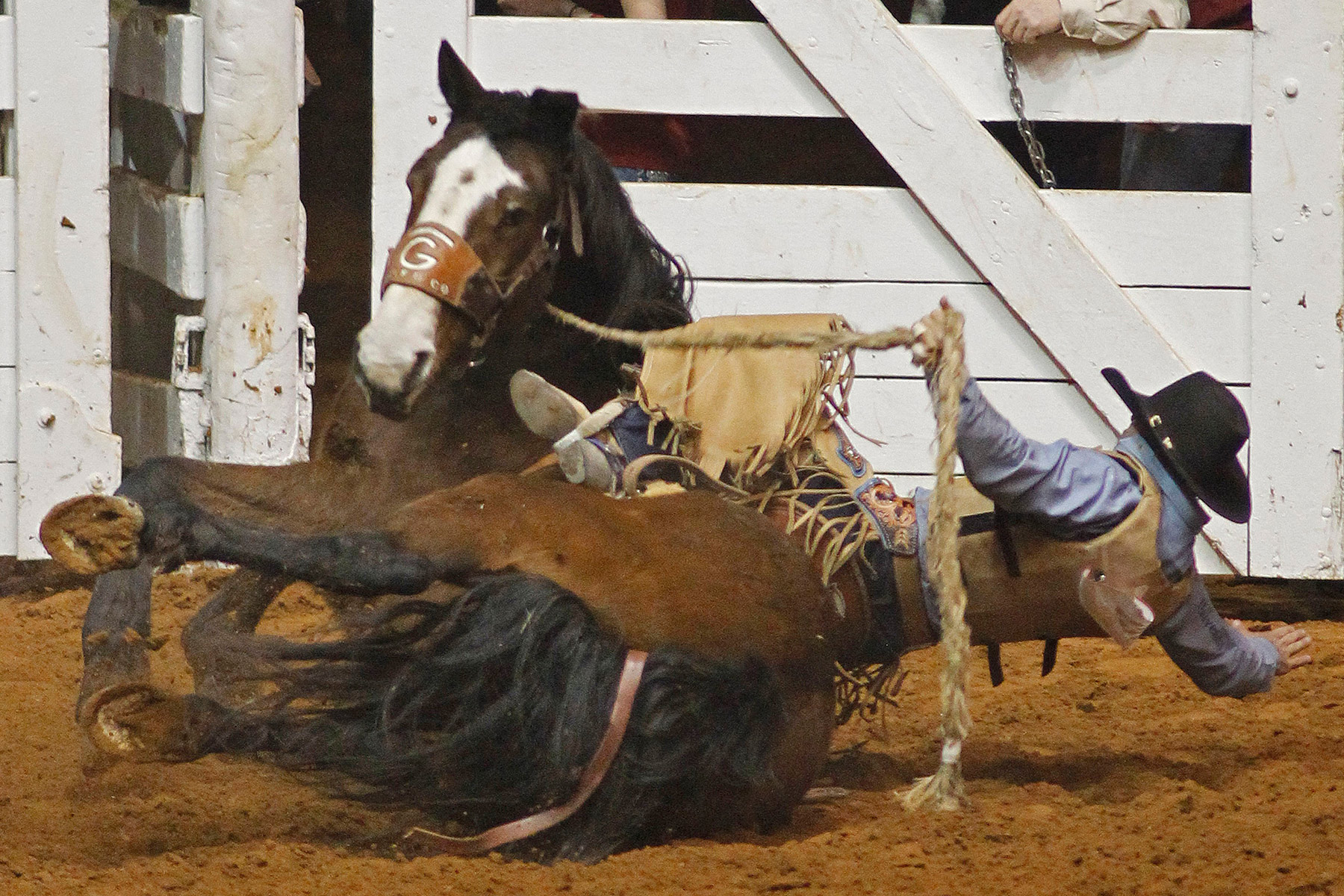 (Left) Fort Worth Food Park; (Right) Fort Worth Stockyards Championship Rodeo
On Sunday, explore the lunch options at The Fort Worth Food Park, It has a steady rotation of trucks—everything from hot dogs and cupcakes to tacos, pizza, and vegetarian. At 2 p.m. on the first Sunday of the month, hit the Modern Art Museum of Fort Worth's Drawing From the Collections series, led by local artists and broken into age groups. The quiet, thoughtful time in the inspiring Tadao Ando-designed space is a soothing transition as your family eases into the week ahead.
AUSTIN
The Austin Itinerary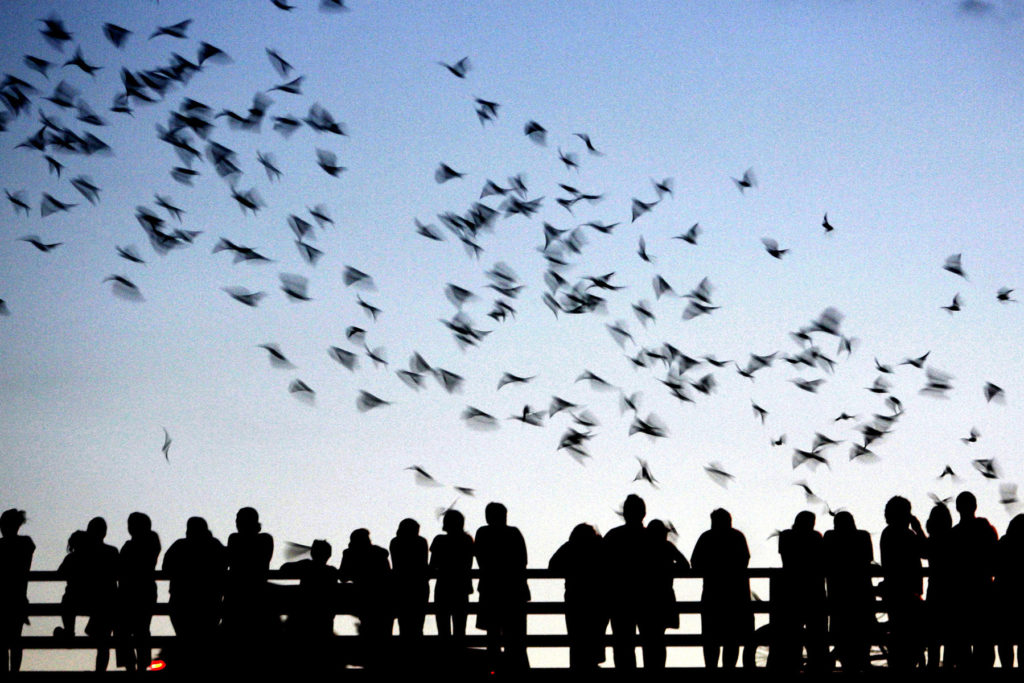 The minute you descend upon the capital city, check into South Congress Avenue's Hotel San Jose. Bottom line: they love kids. From bringing them Mexican cokes in the outdoor sitting area to handing them towels after a dip in the bamboo-surrounded pool, the staff goes out of its way to be welcoming. This neighborhood is always alive with peoplewatching- worthy characters, so strolling is key to absorbing the atmosphere.
Guero's Taco Bar, the area's cantina-style favorite, is housed in a former feed store and has a gluten-free menu. While walking to or from dinner there, stop in Oak Garden, Guero's tree-canopied outdoor music venue where passersby commune to hear local bands.
Right before sunset, make your way to the Congress Avenue Bridge over the Lady Bird Lake to cap off the night with an up-close viewing of the more than 1 million Mexican free-tailed bats that take flight on warm evenings in search of their nighttime meals. The overwhelming sound of that many wings flapping below and above the bridge is a memorable—and somewhat jaw-dropping—experience.
For breakfast or brunch Saturday morning, Elizabeth Street has something for everyone. The cheery, sun-lit French Vietnamese cafe has a brunch menu that will make your eyes roll in the good, oh-no-you-didn't way and a separate kids' menu with items such as peanut butter, Nutella, and banana banh mi, and steamed sticky rice with fried eggs. Before you leave, call Walton's Fancy and Staple, a charming old-school deli owned by Sandra Bullock, to order tasty treats for a picnic, the perfect way to feed everyone during an afternoon of swimming at Barton Springs, located in Zilker Park. A visit to the natural spring-fed pool is a rite of passage among Texans who revel in the steady 68-degree water in hot summer months.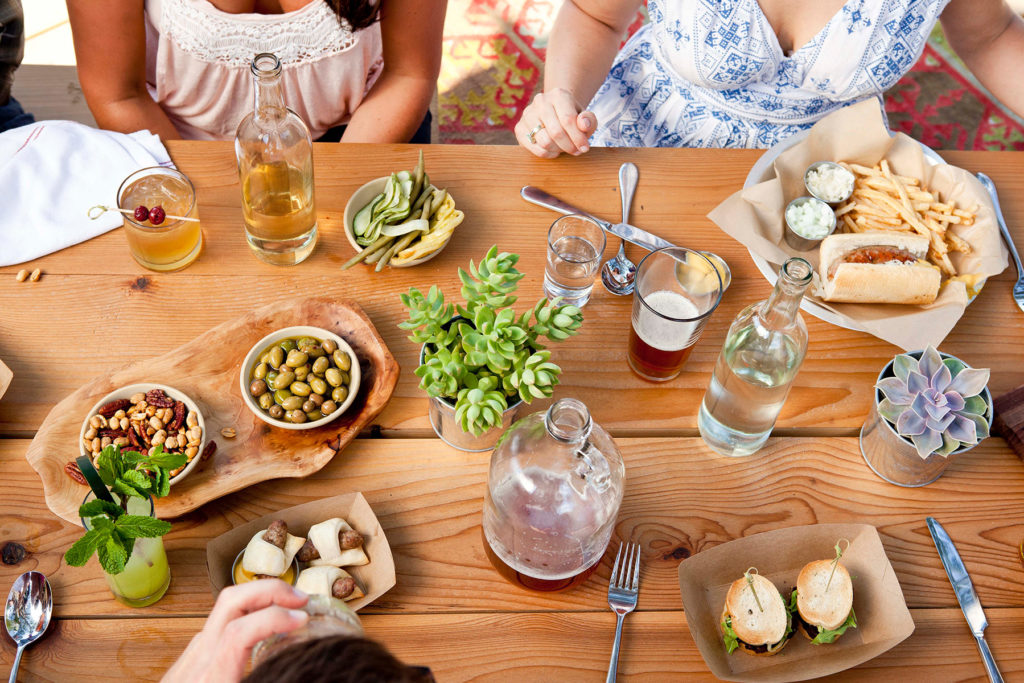 After the swim and sun, a lazy dinner at Contigo is in order. Park it at one of the communal picnic tables and let the kids play a game of horseshoes while waiting for sausage on a baguette or cauliflower gratin.
On Sunday, explore Second Street District, which is anchored by the Austin's Children's Museum and brimming with boutiques. Brunch at Second Bar & Kitchen fuels the family for a Texas history lesson at the state capitol, which opens at noon.
SAN ANTONIO
The San Antonio Itinerary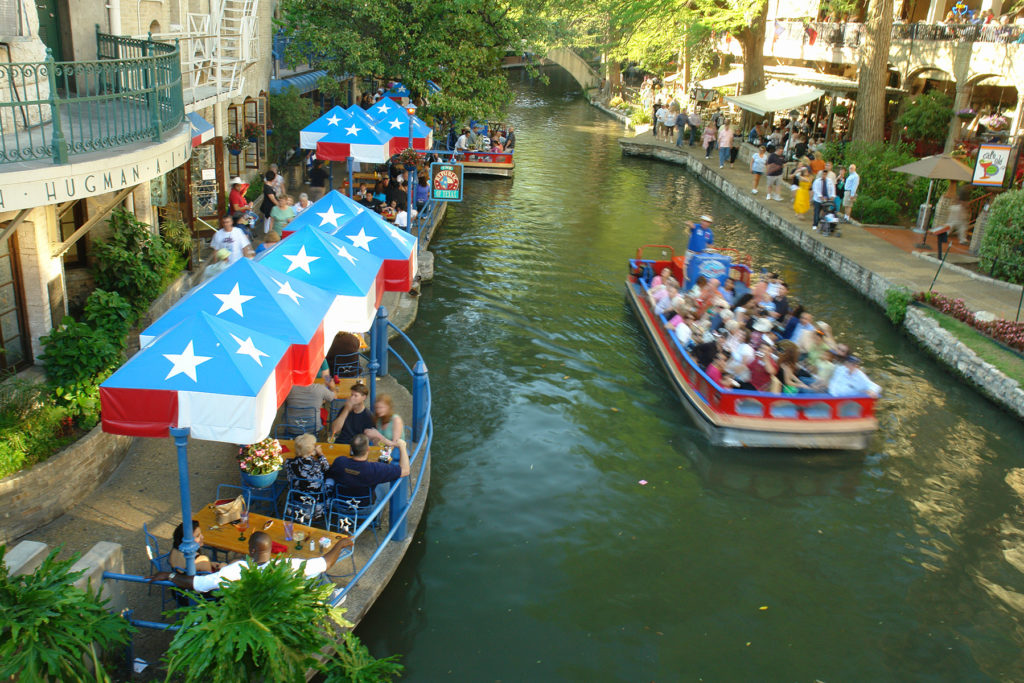 Yes, the River Walk is worth a visit, but there have been so many additions to the city, it can easily be put on the backburner for now. Drop your bags off at Hotel Havana, a sister property to Austin's Hotel San Jose and also owned by hotelier Liz Lambert. Lambert's unaffected, Texas-cool style slow-drips from every nook of the SA establishment, with details like Italian Smeg refrigerators in each room and breakfast baskets with fresh-squeezed orange juice and pan dulce.
Start the morning with a bike rental from Bike World in Pearl Brewery, a fast-growing compound of apartments, restaurants, and shops. If the kids are too young to ride solo, a children's tagalong bike can be added to the back of an adult cycle. After some brisk peddling through downtown, refuel with fresh pastries, juice, and coffee at The Culinary Institute of America's Bakery Cafe in The Pearl Brewery. The San Antonio campus is only the third location in the United States of the lauded cooking school, and its cafe has a window with a view into the test kitchens where kids can perch and watch students working recipes.
The less-than-a-year-old Robert J. and Helen C. Kleberg South Texas Heritage Center at the Witte Museum is an interactive education in South Texas lore. The handsome limestone and glass building has two floors of art and exhibits, all with a focus on the mythic King Ranch. Kids can jump on western saddles, explore American Indian artifacts, and see how many gallons of water they could have pumped from a ranch well.
For lunch, drive over to Stella Public House for wood-fired pizza with a farm-to-table ethos. It's located in the Blue Star Arts Complex, a warehouse district that's been transformed into a collection of shops, galleries, and performance spaces, the lawn of which is on a freshly landscaped portion of the River Walk.
At least one night, relax at the hotel and have dinner at in-house restaurant Ocho. The turquoise velvet tufted banquettes and chairs are cushy spots to sample huitlacoche quesadillas, Cuban sandwiches, and an apple crisp with cajeta ice cream.
A spooky but fun way to end a day is a 9 p.m. Alamo City Ghost tour. Each tour takes 90 minutes, and the paranormally inclined can chose between ghost hunting around the Alamo, graveyard tours, and an exploration of supernatural spots downtown.
For brunch it's downright criminal not to go to The Monterey for the banana pancakes with peanut butter and jelly and fried green tomatoes with eggs. And after all that, if you feel like you've missed out in any way, the River Walk still awaits.
Get the TravelClub Newsletter
Explore the best deals, inspiration, and opportunities for your next travel destination to escape in style.