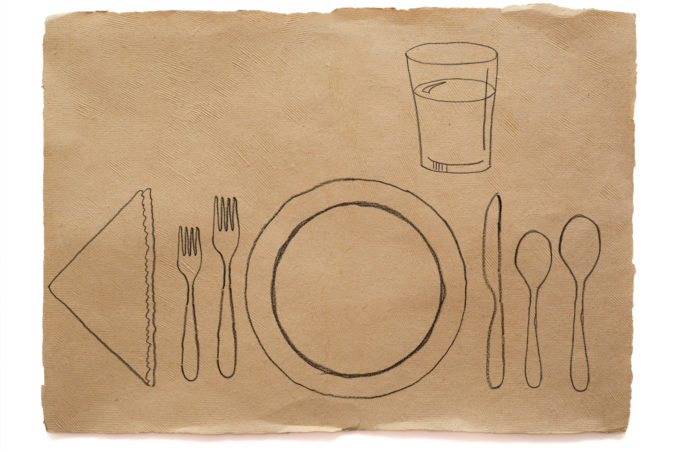 The D Moms Primer for Eating Out with Kids
Yes, it is possible to have a fantastic restaurant experience with children in tow. Recipe for success: a pinch of planning and an ounce of insider info.
Keep Them Occupied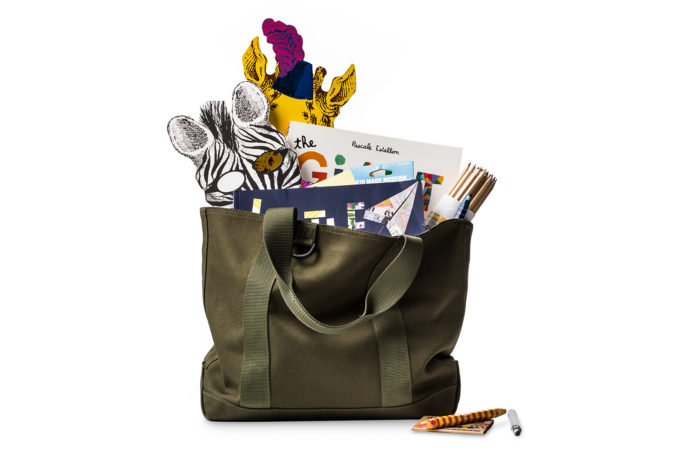 One of our favorite moms about town, Kimberly Whitman, swears by her restaurant tote for keeping 5-year-old JR occupied during frequent dinners out. Kimberly stocks the small canvas bag with art supplies and toys, allowing her son to play with the contents only when they eat out. To keep things fresh, she regularly replenishes and rotates the goodies.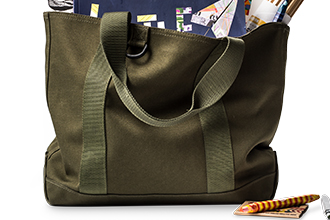 A sturdy, waterproof tote withstands the occasional spilled glass of milk.
Hunter's tote bag, $29/L.L.Bean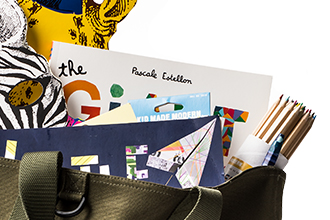 Elevate tableside doodling with artful activity books.
Giant Play and Learn Book, $20/Amazon
Little Paper Planes, $20/Amazon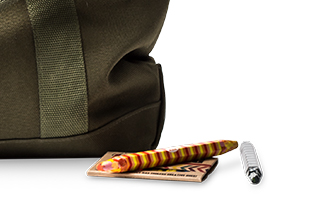 A stash of pencils and crayons helps keep hunger-induced meltdowns at bay.
Kid Made Modern Double Pointed Crazy crayons, $4/Target
Navigate Hot Spots
Itty Bitty Foodies author and mom of three, Cheryl Ng Collett is well-versed in dining out with kids. Here she shares her game plan at three hip eateries.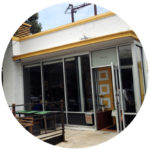 Where: Mot Hai Ba
Go: After morning nap, around 11 am, to beat the lunch crowd from Baylor.
Order: Hanoian-style beef pho with brisket and filet mignon in a light broth splits well between two young kids.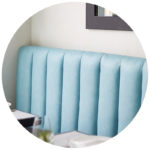 Where: Spoon
Go: Weeknights before 6 pm, and BYOB (bring your own booster), as there are no high chairs.
Order: Grilled fish, or for the littlest of littles, executive chef John Tesar will puree seasonal veggies.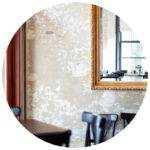 Where: Boulevardier
Go: Early on Sunday, when families descend for a leisurely brunch.
Order: Tots will giggle over the Legs & Eggs, duck leg confit and sunny-side-up eggs served with a grits cake and huckleberry sauce.
Master Table Manners
While you're urging their elbows off the table and pleading for them to take small bites (and chew with their mouths closed), don't forget to show littles where to put their forks and knives.
Can't remember where each utensil goes? Use this easy trick. Items with four letters ("fork") go on the side with four letters ("left"); five-lettered items ("spoon" and "knife") go on the five-lettered side ("right").
Take a Cue From The Pros
Two restaurant insiders (and parents) share their tips for taking littles out for a big meal.
Iris McCallister
Co-owner of FT33 and mom of Ella (4)
If you're making a reservation, tell the restaurant you will be bringing a child or children, so they can be prepared.
Don't ask for a kiddie menu. Order something fun and interesting; the more foods you expose your kids to, the better chance they have of developing their palates.
The more often you take your children out, the better they will be at behaving properly at a restaurant. With time and discipline, kids can learn to enjoy eating out.
Graham Dodds
Executive Chef at Central 214 and dad of Lily (7) and Boone (1)
Target patios. Kids can act like kids more so on a patio than in a dining room.
Most chefs don't mind if parents bring their own food for kids. We often take our own snacks. Generally, I want to know what I'm feeding my children.

I'll make special stuff for kids at 214. I have a kids' menu with sliced fruit instead of fries to make it healthy. Just ask.