From Fall 2012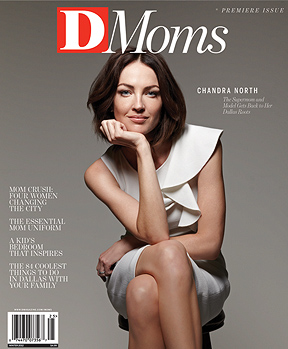 "I wasn't a great reader as a child, so as a way of learning to love the written word, my mom and I read aloud together until about the eighth grade. I was the youngest of five, and when all of my siblings left home, my mom would leave handwritten quotes, a bit of prose, or an Aesop fable pinned to my bulletin board. I'm not sure if my mom was trying to offset some of my new only-child loneliness, or if she was still trying to foster my passion for words, but regardless of her intention, her practice stuck with me. I saved a ton of the scraps of paper with quotes scrawled on them over the years, including the one from 1982 that currently hangs on my refrigerator. It is a constant form of inspiration and encouragement. I look at it every single day. My mom is always pushing me forward; she's always making me better."
---
Allison V. Smith is a photographer represented by the Barry Whistler Gallery. Allison and her mother, Jerrie Marcus Smith, co-authored Reflections of a Man, a book of her grandfather Stanley Marcus' life as told through his photography. It's available via The University of Texas Press.
Get the D Brief Newsletter
Dallas' most important news stories of the week, delivered to your inbox each Sunday.