Local interior designer and mom Janet Rice pays attention to details. She obsesses over the perfect placement of an object in her home and has been known to bolt awake at 3 a.m. to rethink the trim on a chair she's having refurbished for a client. Whether in her office in Dallas or New York, she sweats the small stuff—in the best possible way. We asked Janet for some ideas for showcasing  family photos and more.
Sketch Artist
"One of my favorite ways to capture the children's ever-changing features is with personalized silhouettes. Allyson Hall of About Face Studios comes to our home and takes photos of Jayne and Jack's profiles. She then makes paper silhouette portraits in whatever color we choose. Underneath the silhouettes she writes something special about each child. The result is a bright little work of art."
Hang It Up
"Picture frames used sparingly are fine for accessorizing.  However, more than two frames in a room can make a space feel cluttered. We hang all of our family photos gallery style. It is a wonderful way to provide instant architectural interest on the walls and show off my family. Mary Beaudry is my go-to for framing. I always mix modern and ornate frames, and sizes vary. However, the common denominator is black lacquer.
Instant Gratification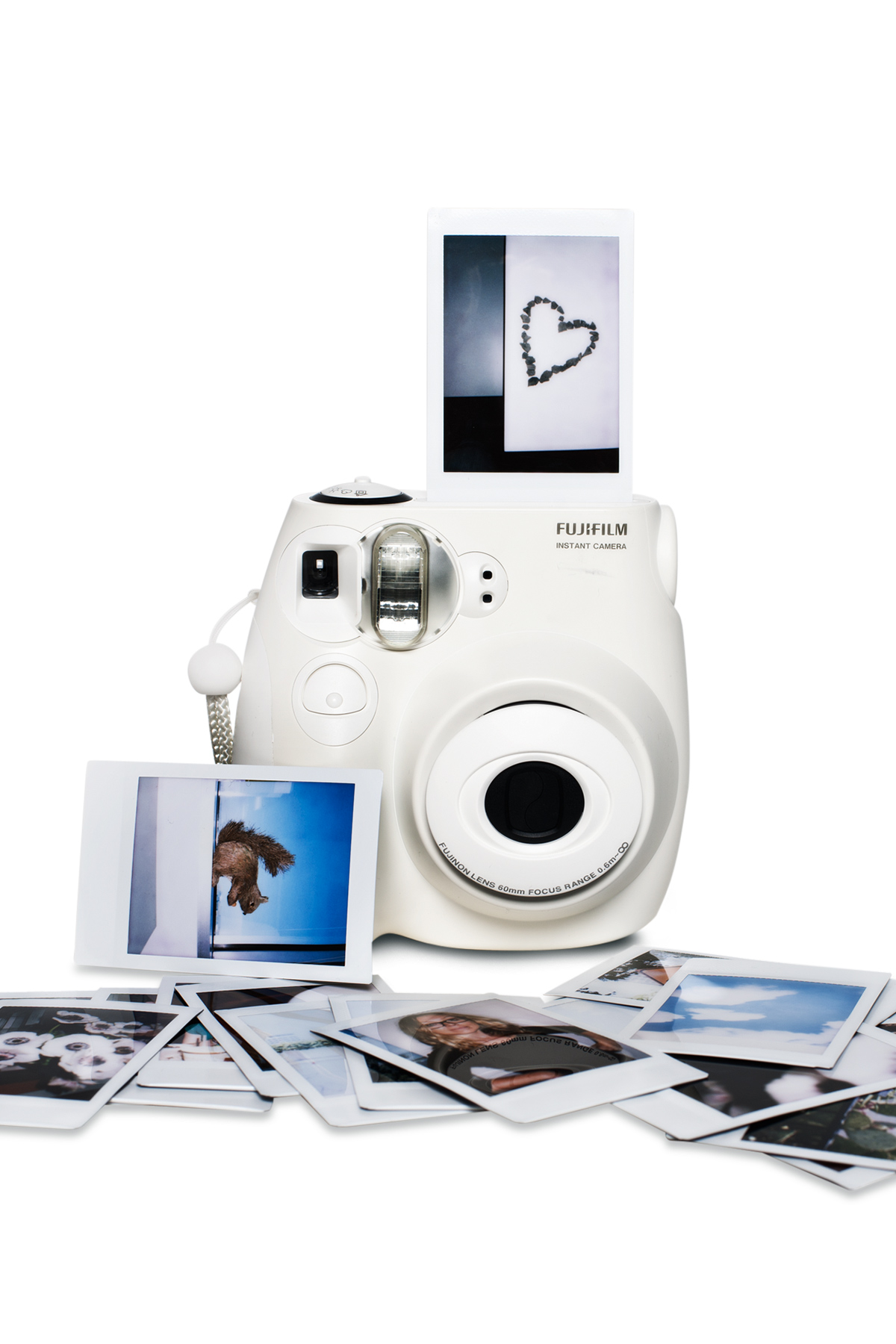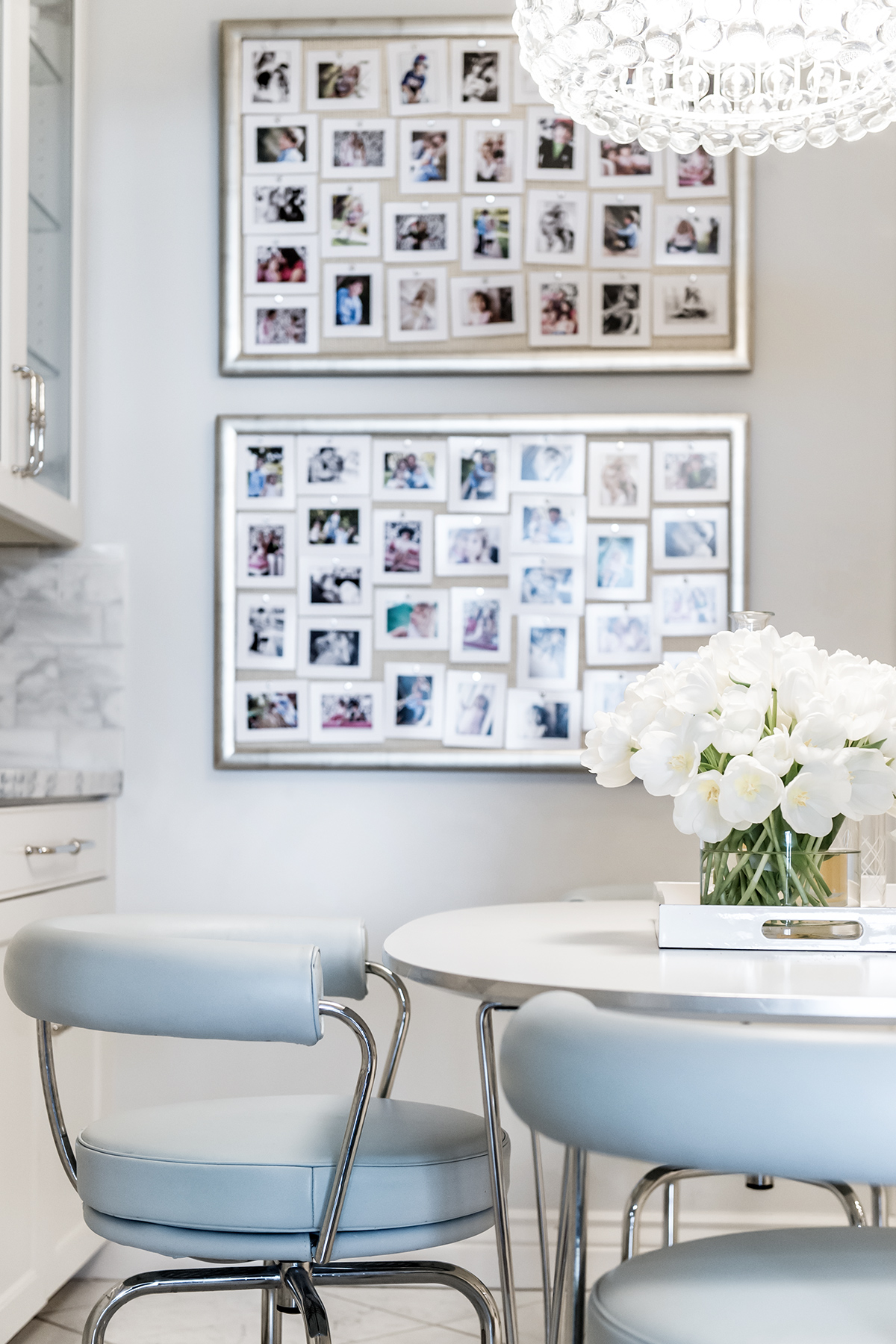 Snap casual pictures of your brood with one of the new instant-film cameras. We like the Fuji Instax Mini for its business card-size photos.
"Polaroid snapshots are informal and fun for everyone in the family—especially my 3- and 6-year-old children. I love displaying mine on silver leaf bulletin boards from Ballard Designs. After every photo shoot with our beloved family photographer, Abby White, we purchase the sitting proofs and display them on the bulletin boards that hang in our kitchen. The kids move the pictures around constantly, and the memories that the photos evoke are excellent dinner conversation."