From Fall 2012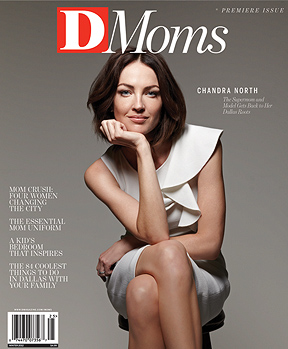 8 Steps to move your kids from fast food to farm fresh
Step No. 1
Hit the Coppell Farmers Market on a Saturday.
Buying local is a great way to meet the people who actually grow and produce the food we eat (good for modern kids to know: food doesn't just magically appear at Tom Thumb). Chat up the easy-going folks at Rehoboth Ranch and take home some of Robert Hutchins' all natural, antibiotic-free chicken. Chick-Fil-A will never taste the same again.
Step No. 2
Grab Sandwiches at Jimmy's Food Store and Dine on Tom Spicer's Patio.
Those who've lived in Dallas for any length of time know that Jimmy's has sublime meatball sandwiches served on a toasted bun with mozzarella, sweet peppers, and the store's signature marinara sauce. What most people don't know is that Tom Spicer, who works 10 steps away from Jimmy's at Spiceman's FM 1410, is happy to let you eat your sandwich on his patio overlooking his urban garden. Spicer will regale your children with stories about his Louisiana chanterelles, porcinis, and morels as you enjoy your outdoor lunch.
Step No. 3
Volunteer at the Paul Quinn College Farm for a Day.
This football field-turned-farm at Paul Quinn College is a Dallas treasure, and the school always needs extra hands (even small ones) to take care of the space that includes a bee farm and aquaponics lab. Farm manager Andrea Bithell encourages kids to pull carrots right out of the ground and eat them on the spot. You can volunteer any time of year, but summer mornings are most rewarding.
Step No. 4
Eat Old-Fashioned Candy at Oak Street Pie.
Take a little afternoon trip to Roanoke and Oak Street Pie & Candy Co. There, owner Carol Southern makes peanut brittle, fudge, and chocolate turtles from scratch. You don't have to worry about checking labels—all ingredients are the real deal (i.e., no high-fructose corn syrup). Don't forget to take home pie for dessert. With more than 20 varieties, the hardest part will be deciding which one.
Step No. 5
Grow Your Own Vegetables at the Promise of Peace Community Garden.
Veggies sown, grown, harvested, and prepared by hand create the ultimate foodie experience. The Promise of Peace Community Garden near White Rock Lake comprises 44 raised plots and 20 containers for communal herb growing, and for $75 a year your family can tend a 12-by-4-foot plot. On Sunday afternoons in October and November, kids ages 6 to 12 can take classes on horticulture, the environment, and healthy cooking.
Step No. 6
Sign Up Your Child for a Cooking Class at Central Market.
Moms love CM, but how great would it be if it were a kids' go-to as well? Central Market offers two-hour classes especially for ages 5 to 17. Students get familiar with the basics of kitchen safety and simple culinary techniques as they learn to make themed meals they'll be able to easily re-create at home. All area locations.
Step No. 7
Shop at an Ethnic Grocery Store such as H-Mart.
Understanding food as an adventure starts early. Shops like H-Mart get the party started. The Korean grocery store has all kinds of eye-opening treats, such as a seafood section filled with live crabs and fish that doubles as an aquarium, and red bean ice pops and Japanese mochi ice cream in the freezer section.
Step No. 8
Make a Trip to Greer Farm.
One hundred thirty miles east of Dallas is a sustainable farm where you and your brood can unwind for a weekend. Sid and Eva's charming homestead offers plenty to get the whole family excited about food. Stay in a lakeside cottage, visit lambs, go fishing, and cook farm-to-table cuisine with Eva. Plan ahead, especially in the fall, when you will need to book at least two to three weeks in advance.
Get the SideDish Newsletter
Dallas' hottest dining news, recipes, and reviews served up fresh to your inbox each week.