From Fall 2012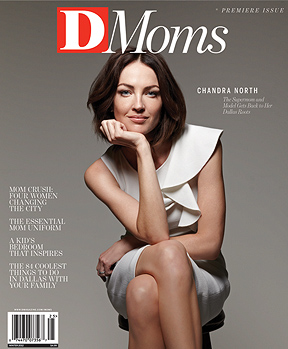 7:00 AM: Breakfast with Brian Luscher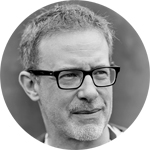 The Grape executive chef Brian Luscher's daughter, Landry, is a picky eater. Her food epiphany happened at age 6, when she tasted her first bite of bratwurst. "I almost started crying," he says. "It was the most beautiful thing ever." Landry, who's usually put off by foods outside the peanut butter-grilled cheese-buttered pasta realm, has a Big Girl Food Chart these days. With it, she earns a trip to Paciugo once she's tried six new foods. Here Brian shares his go-to breakfast for Landry, a favorite even among picky eaters.
Griddlecakes
(aka Landry's Awesomecakes)
Prep: 15 minutes | Cook: 15 minutes | Serves four
Ingredients
2½ c. flour
2½ c. cornmeal
½ c. sugar
2 tbsp. baking powder
2 tbsp. baking soda
½ tbsp. salt
4 c. buttermilk
5 eggs, separated
1 pt. blueberries
Butter (salted or unsalted)
Directions
Mix dry ingredients with a fork. Reserve/set aside. Mix together yolks and buttermilk in a large bowl. Add dry ingredients and mix until all are combined. In a separate bowl, whip egg whites to medium peaks. Fold into pancake batter. Melt a couple of pats of butter on a griddle preheated to medium-low. Ladle about ¼ c. of batter per pancake. Sprinkle a few blueberries onto the batter. When the edges of the pancakes are lightly browned and crisp, flip. Cook 1 minute more and then transfer to a plate. Serve topped with butter, berries, and real maple syrup.
Noon: Lunch with Matthew McCallister
Three-year-old Ella McCallister has no inkling that her daddy, Matthew McCallisteR, is the chef behind seasonally inspired restaurant FT 33. Still, dad is mindful about developing her palate. He rubs basil leaves under her nose when they go shopping in order to get her acquainted with different flavors and scents. Matthew admits he's the morning guy around the house. "I wake up with Ella and get her ready. I like cooking for her." Here he shares one of their favorite lunch dishes.
Garlic Beef with Broccoli and Hazelnut Brown Butter
Prep: 20 minutes | Cook: 15 minutes | Serves four
Ingredients
1/4 c. chopped hazelnuts
3 tbsp. butter
1 lb. topside beef (or top rump), thinly sliced across the grain
2 tbsp. soy sauce
3 tsp. cornstarch
1 tsp. sesame oil
1 tsp. cracked black pepper
6 tbsp. peanut oil
1 brown onion, cut into thin wedges
4 garlic cloves, crushed
1 bunch Chinese broccoli (or Broccolini), cut into ½-inch lengths
1/3 c. chopped fresh chives
1 c. beef stock
2 tbsp. kecap manis
Directions
Add hazelnuts and butter to pan. Over medium heat, simmer to a medium golden brown (about 5 minutes). Remove from heat and pour into a heat-resistant container; cool to room temperature. Combine the beef, soy sauce, cornstarch, sesame oil, and pepper in a bowl. Heat 2 tsp. of peanut oil in pan over high heat until just smoking. Add half the beef mixture and stir-fry for 1 to 2 minutes, or until brown. Transfer to a heat-resistant bowl. Repeat with 2 tsp. of the remaining oil and the remaining beef mixture, reheating to smoking point between batches. Heat the remaining oil in the pan over medium-high heat until just smoking. Add the onion and stir-fry for 2 minutes, or until soft. Add the garlic and half the chives and stir-fry for 1 minute, or until aromatic. Add broccoli, stock, and stir-fry for 3 minutes, or until broccoli is bright green and tender-crisp. Return beef to the pan along with the kecap manis and remaining chives and stir-fry for 1 minute, or until mixture boils and thickens. Serve with steamed rice. Spoon the hazelnut brown butter over the top.
5:00 PM: Dinner with Tiffany Derry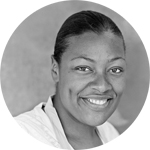 Former Top Chef contestant Tiffany Derry isn't just the culinary mastermind behind Private Social, she's also in charge of feeding her stepson, Jaren. Twelve-year-old Jaren has football practice three times a week, and he likes to fuel up with dishes such as spaghetti and stir-fry. Although she has inconsistent work hours, Tiffany keeps her household running like clockwork even when she's commanding the kitchen at her restaurant.
Turkey Bolognese
Prep: 15 minutes | Cook: 15 minutes | Serves four
Ingredients
2 tbsp. olive oil
1 lb. ground turkey
½ sm. onion, chopped
2 cloves garlic, minced
1/4 c. fresh basil, chopped
½ c. celery, finely chopped
3 whole tomatoes, peeled
1 pkg. spaghetti, cooked
Creole seasoning
Salt and pepper
Directions
Heat olive oil in a large heavy-bottomed saute pan and add turkey. Season with Creole seasoning. Get the turkey good and brown. Add onion; cook until translucent. Add garlic, basil, and celery. Crush whole tomatoes by hand in a bowl. Add to the pan. Season to taste with salt and pepper and add the pasta. Stir until thoroughly heated. Top with grated Parmesan before serving.
Get the SideDish Newsletter
Dallas' hottest dining news, recipes, and reviews served up fresh to your inbox each week.