Matt Tobin recalls family trips to the Galleria when he was growing up, how he would inevitably find his way to Macy's and its jewelry counter. At the time, Macy's was an Omega watch dealer, and the young Tobin was drawn to the James Bond and Planet Ocean Seamasters—several hundred dollars then, several thousand now.
"I can remember the salespeople not wanting to take them out of the case to show me, because I was a kid," says Tobin, who now owns Goodfriend Beer Garden & Burger House and Goodfriend Package with his partner, Josh Yingling. "And they shouldn't have."
His interest in watches had been sparked by his father, John. Tobin wouldn't call his dad a watch collector. It was more about enthusiasm than acquisition. He was interested in the machinery, the precision, the craft that went into the movements; there were always books about watches around the house. Then one day John brought home matching Omega Constellations for him and his wife.
"They were very small, 36-millimeter dress watches," Tobin says. "My dad is a businessman, a corporate guy. So he wore a suit and tie every day. It worked for him. I remember him being super jazzed up about it. I'm like, OK. It was the only thing my dad's excited about. I'm like, 'Well, what is the deal?' "
Tobin had digital watches and calculator watches and, like everyone else who lived through the '80s, Swatches. ("Swatches were crazy," he says. "You could wear three and four at a time.") But he was still mostly on the outside of the jewelry counter looking in. That started to change Christmas 2005, when his sister-in-law gave his brother a Sinn U1, a German watch made of submarine steel.
"I didn't know what it was, and I was floored by it," he says. "It looked like nothing I had seen before."
His wife bought him a Sinn U2 of his own in 2011, after Goodfriend opened. By then, Tobin had caught the collecting bug. He started with a Seiko SKX009, with its distinctive blue-and-red "Pepsi" bezel, and that led him to the internet and its thriving watch community: TimeZone.com, WatchUSeek, Reddit's watch exchange program.
"I'm unable to swim to the bottom of a 5-foot pool."
He guesses he has somewhere around 25 now, keeping them on winders in his corner of the bedroom so he can wear any one of them at any time. He lets his son, Jude, wear some of them, too, the family fascination with watches already handed down to another generation.
"He and I have a deal where if the watch costs under four or 500 bucks, he can wear it, too," Tobin says of his 14-year-old. "He's super responsible."
Tobin doesn't have an everyday watch. But he has some favorites. Here are four.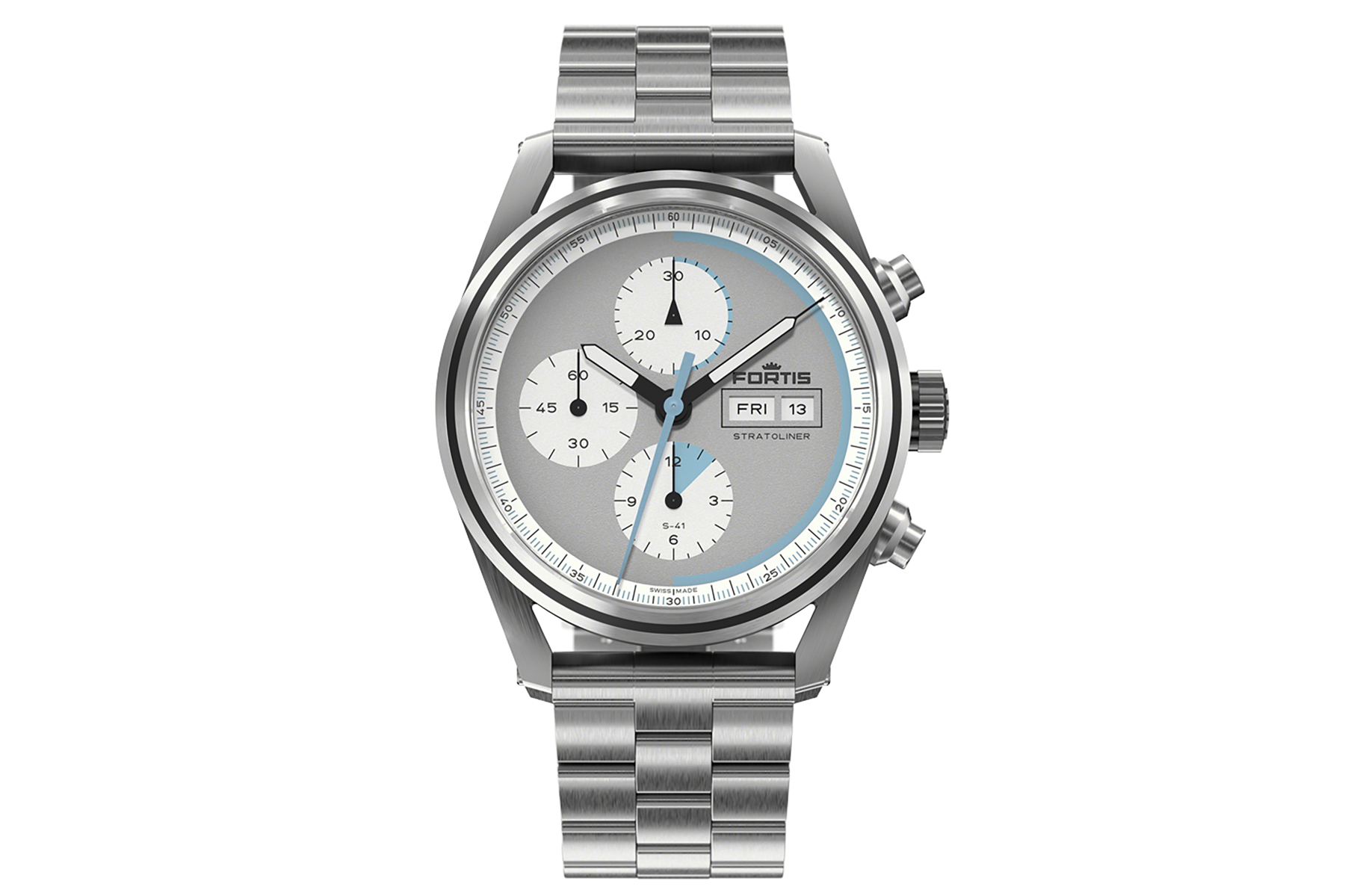 Fortis Stratoliner
"Fortis is not mainstream. You'll find a lot of them in Germany or Switzerland or overseas, but not a ton over here. A lot of pilots wear Fortis. They're Swiss. Fortis sold the very first [automatic] wristwatch in 1926; they opened in 1912. Well, it's another guy [John Harwood] that designed the first wristwatch. He didn't work for them. But he partnered with them to make it. And it was sold under the Fortis brand. I really, really am into this one right now. I don't have an everyday; I switch them a lot. But I got this recently, so I've been wearing it."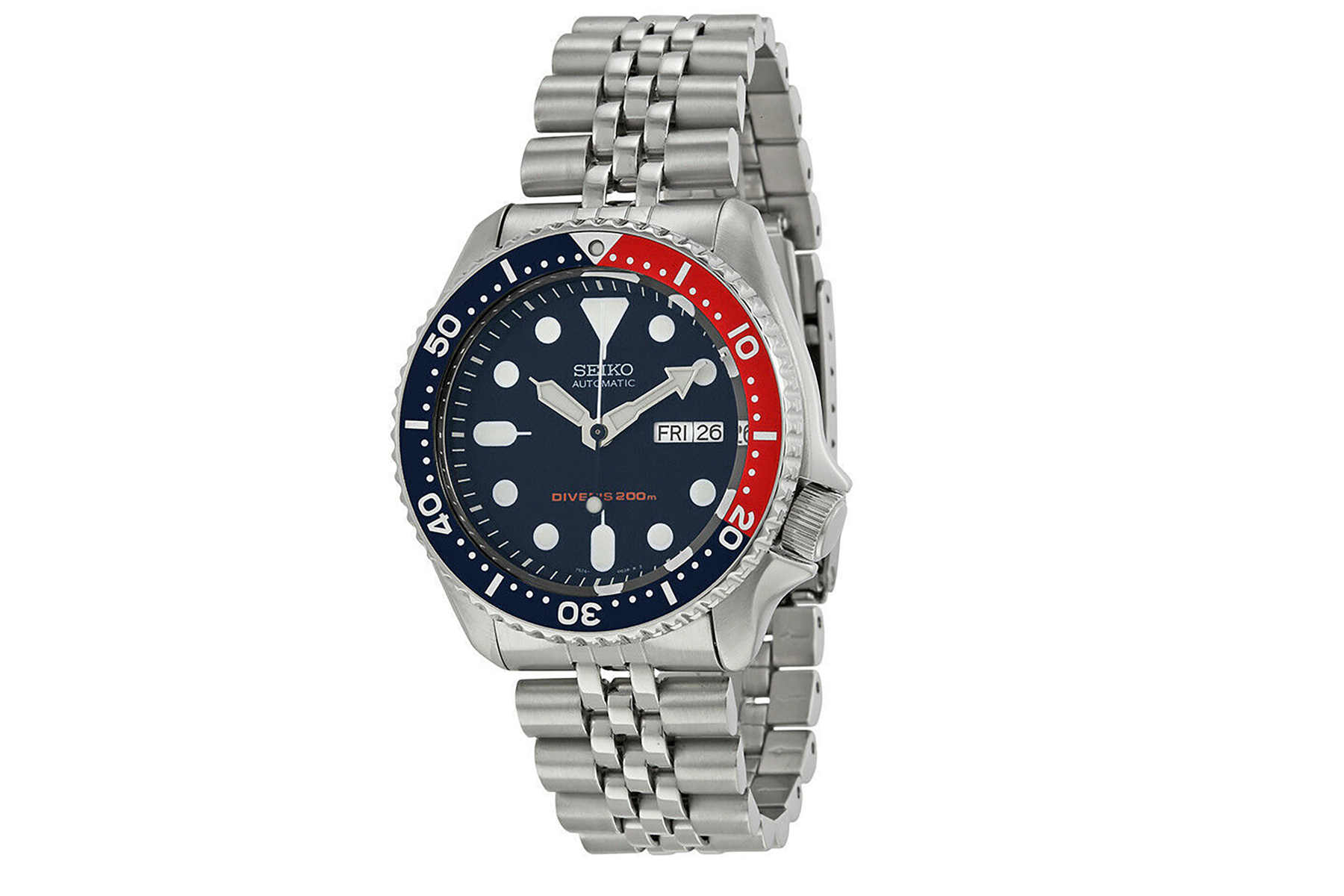 Seiko SKX009
"When we opened this place and had a little bit of extra income, I got a Seiko SKX009, Pepsi bezel, the blue and red bezel. They don't make them anymore. But they were kind of like the poor man's automatic watch. A dive watch—super durable, lasts forever, really reliable, automatic movement. It's a 100 percent vertically integrated company, which means they made everything. Seiko is a very impressive watch company, and, in my opinion, they don't get the credit that they deserve. Because it's Seiko, they're like, 'Everybody knows what that is.' They make such a vast line of watches. And then you get into Grand Seiko, which are thousands and thousands of dollars. But my SKX, I still have it. My son wears it."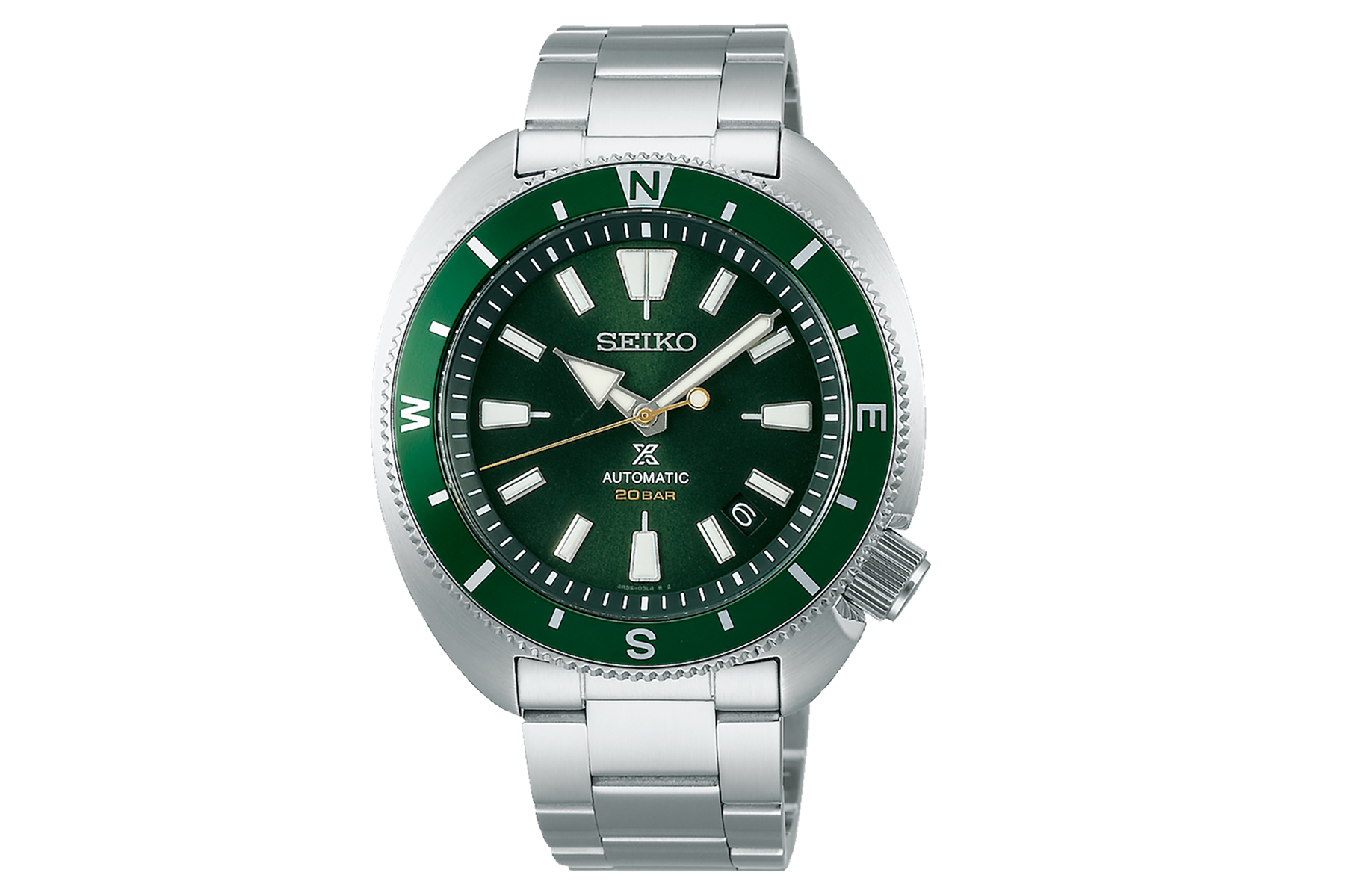 Seiko "Turtle"
"I just got a new Seiko from a buddy, Jimmy—he makes our pies. It was actually his dad's. His dad passed away, and he was kind of into watches like me. They lived in St. Louis. And so when he got back, he started bringing them all up. He had two or three of the same—it's called a Turtle, because the case looks like it's smashed. And it kind of is shaped like a turtle. It's really sick but not super old, not super valuable, not super anything. I didn't like the band that was on it. I had a steel band at home, and I put it on there, and this thing is beautiful. Of all the Seikos I have, 20 of them or so, I never had a Turtle. I don't know why. It just never struck me. But then seeing it in person, I was like, 'Oh, man, I think it's awesome.' "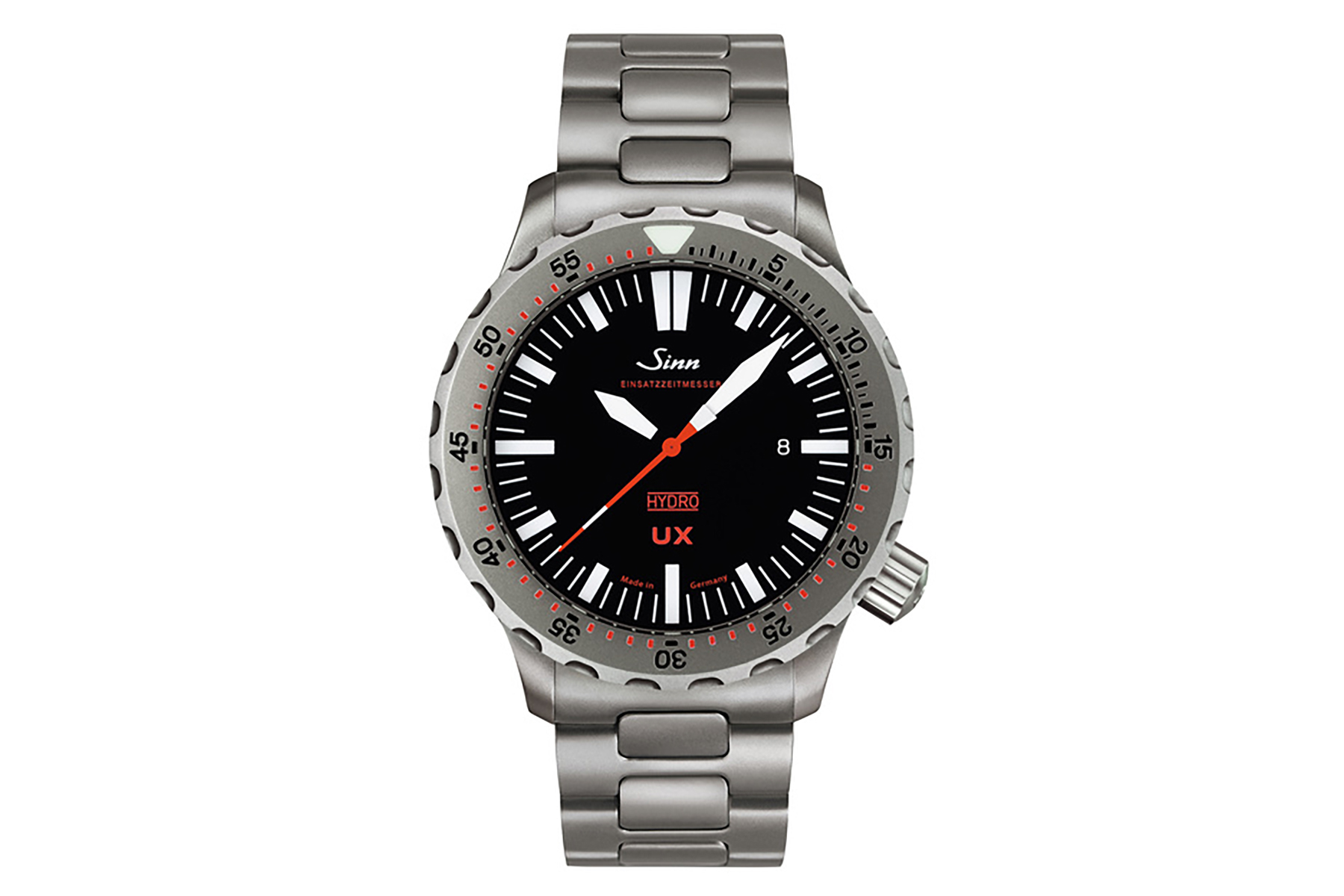 Sinn UX
"Recently, my wife bought me a Sinn, and I sold it to get into something else. She gave me a whole bunch of shit over that, which I get. And then I got another Sinn, and she was very much like, 'Oh, so you got another one.' But it was different. The UX, the one that I got, the case is filled with oil so that it can go super, super, super deep—a 5,000-meter-depth water rating. And previously, I could only get to 4,000 meters. The ironic thing is I'm unable to swim to the bottom of a 5-foot-deep swimming pool because my ears are all fucked up. The Sinn UX has this very dramatic effect when you turn it sideways because the case is filled with oil, so it looks like the hands are projected right underneath the glass. There's not another watch like it."
---
This story originally appeared in the March issue of D Magazine with the headline, "Time of Your Life." Write to [email protected].
Get the AtHome Newsletter
Enjoy Dallas' best trends, hot properties, and tips from local designers to help you nest in style delivered weekly.
Author
Zac, senior editor of D Magazine, has written about the explosion in West, Texas; legendary country singer Charley Pride; Tony…