If there was one thing you could do that has the potential to help you feel better and live a longer, healthier life, would you do it? Most women would say yes. However, the process of fitting that "one thing" into their busy schedules often proves difficult.
---
In most every medical specialty, doctors say they can't stress enough to women about how important it is to get their annual screenings and regular check-ups. A woman's husband and children—even her aging parents—will make it to every doctor appointment, thanks to her scheduling coordination. But chances are, she will keep delaying making and keeping her own medical appointments simply because she gets too busy. This is a critical mistake, doctors say. Women, who are most often the caregivers in the family, need to put themselves at the top of the list and continue with their scheduled medical appointments, or they run the risk of not being around to care for their loved ones.
"A lot of people tend to skip their annual health screenings, particularly women," says Dr. Stephanie Slocum, an OB/GYN with Health Central Women's Care–Dallas. "Women get busy with work and taking care of the kids—just daily life—and they wind up skipping their mammograms, colonoscopies, and annual Pap smears. They tend to put things off because they are busy caring for others instead of themselves. For many diseases, such as cancer, the earlier we find it the greater the chance for a successful treatment."
"Women become so busy taking care of other people that they often neglect them-selves."

Tiffany Jackson, M.D.
As the world took a collective pause in 2020, most everything—including non-urgent medical appointments—slowed or shut down. The pandemic forced everyone to clear their schedules, including medical appointments. Even in 2022, many of these appointments have yet to be rescheduled. Statistics in 2021 emerged to support physicians' concerns that illnesses and disease would increase as a result. For example, mammography screenings and symptomatic detections decreased more than 80% during the initial months of the pandemic, according to findings published in Journal of the National Cancer Institute. Pandemic-related disruptions in breast cancer care could result in 2,487 excess deaths by 2030 for a cumulative increase of .52% versus no disruption in care. In addition to delayed diagnosis during the pandemic, there has also been delayed treatment, such as chemotherapy and radiation, meaning diseases have progressed that could have potentially been slowed or eliminated.
Common diseases in women, such as breast cancer and cervical cancer, that are caught early can usually be treated effectively, meaning patients can live without long-term side effects and avoid premature death. One in eight women will develop breast cancer in their lifetime, but only 10% of breast cancers are linked to genetic mutations. A routine annual exam allows for the evaluation of a woman's overall health, providing doctors with an opportunity to catch a disease process in the early stages which allows for easier and less invasive treatment. "An interesting thing about chronic diseases and many medical conditions is they often start with little or no symptoms," says Dr. Joy S. Peveto, an OB/GYN with Women's Health Alliance. "They are initially mild and often go unrecognized unless we routinely evaluate our health as recommended. We can also perform risk assessments for health concerns and will develop preventive strategies to mitigate future risk. The proactive approach to heath as opposed to a reactionary approach can be lifesaving."
Dr. Slocum says she is always happy to have a patient come to an appointment prepared with a list of questions and concerns along with her full health history. This helps Dr. Slocum pinpoint additional tests or screens the patient may need based on her own health history as well as that of her family. "Being aware of your health is so important," she says. "Not only should women be their own advocates when it comes to their health, they should also influence others to do so and teach their daughters about advocating for themselves. Ask for what you need so we can guide you to the right place. And if you're not getting what you need from one doctor, see another. The practice of medicine is vast—everyone will have different ideas and varying levels of expertise. Have an informed idea about what your problems are and what you are looking to address. If you don't understand something, ask."
"We are our own champions for health."

Joy S. Peveto, M.D.
Just because a woman is past childbearing age and has been given an all-clear during her last few health screens doesn't mean it's OK for her to skip a doctor's appointment or two. Gynecologists and primary care physicians want to see their patients every year, if for nothing else, a baseline check. "There are a lot of women who don't have a gynecologist or a primary care doctor," Dr. Slocum says. "Therefore, they may not be up to date on bone density screens, mammograms, and colonoscopies. When we see women for an annual check-up, we follow up on everything, learn about their family history of disease, and make sure they are seeing the right doctors. This includes a cardiologist, as heart disease is the No. 1 killer of women. Even if a woman is finished having children and is in menopause, there are other health issues we need to address."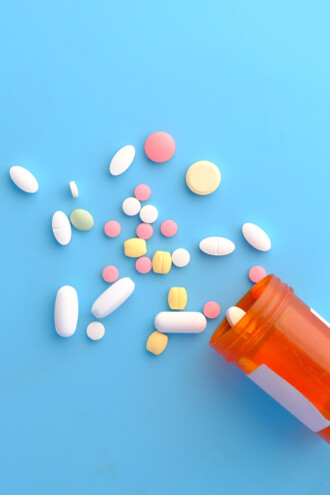 Sexual wellness, incontinence, birth control/fertility, prolapse, lifestyle changes, depression, hormonal changes, and coordinating screenings for cervical cancer, osteoporosis, and colon cancer are what should be addressed in a well-woman exam. "Women tend to be afraid or embarrassed to talk about sexual wellness, incontinence, or even depression," Dr. Slocum says. "A lot of women think what they are dealing with must be normal and are hesitant explore treatment options. They don't realize that hundreds and thousands of other women have the same problems. Or they may think there is nothing available to fix their issues. There are so many minimally invasive options now to treat a variety of conditions. Women tend to think that if their moms didn't talk about, they shouldn't either. We want our patients to tell us what they are experiencing so that we can help them."
Dr. Savita Milind Joglekar with Baylor Scott & White Gynecology Specialists says changing guidelines about the recommended frequency of Pap smears can leave some women confused about when they should see their gynecologist, particularly those who have had a hysterectomy. "We recommend every year for a well-woman exam, and then based on each patient's individual circumstances, we will discuss how often she will need a Pap smear," she says. "If there is any abnormal bleeding, we need to know about it. A pelvic exam will help us determine abnormalities. Typically, a Pap smear is recommended every three to five years depending on a woman's age and history."
Knowing what screens and exams to get and when can be confusing. Most recommendations are based upon the age of the patient and the patient's family history. Decade by decade, most doctors recommend the following: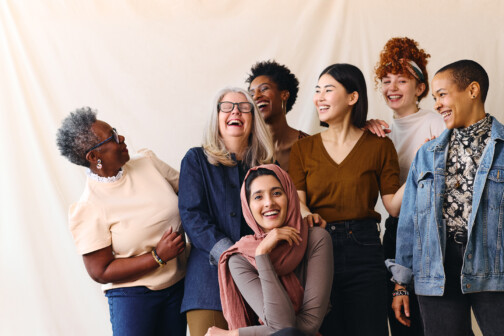 20s. During this decade, women should see their primary care doctor or OB/GYN for cervical cancer screening with a Pap smear, starting at age 21, and this is often when birth control options are discussed. Discussions in the early 20s should be about preventive care and prevention of STI's for sexually active women, family planning needs, and screening for blood pressure, depression, substance use, interpersonal violence, and counseling about staying healthy with proper nutrition and exercise.
30s. Continue preventive and general health screenings as well as cervical cancer screening with Pap smear and HPV testing, family planning, and STI screening. This is also a good time for women who want to start a family to discuss fertility, as some women have more difficulty becoming pregnant as they get older.
40s. Continue with cervical cancer screenings and discuss the option of changing these screenings to every three to five years based on your personal health history if you have no previous abnormalities. Many women in their 40s will start to experience hormonal changes and menstrual abnormalities, leading them to initial discussions about perimenopause and menopause with their doctor. Women with no family history of breast cancer typically begin annual mammograms in their 40s—earlier for women with a family history or abnormal symptoms. Lipid, blood pressure, diabetes, depression, and anxiety screenings should also continue in the 40s. New guidelines suggest women with a family history of colon cancer or concerning bowel symptoms should also get early screening for colon cancer in their 40s.
50s+. In addition to cervical cancer screenings and mammograms, doctors usually recommend women in their 50s be screened for colon cancer. Age 51 is the average age of menopause. Therefore, hormonal replacement therapies should be discussed in addition to scheduling bone density scans for osteoporosis. Women in their 50s should also be screen annually for high cholesterol and diabetes.
"Ideally, every woman would have access to quality wellness care on a regular basis," Dr. Peveto says. "This includes medical care as well as mental and physical wellness. Preventive care encompassing the whole person is the ideal way to prevent chronic conditions that can negatively affect a woman's quality of life. We are our own champions for health. Your doctor can provide recommendations and guidance, but as the patient, you are the steward of your own care. Educating yourself, asking thorough questions, and gathering additional opinions if needed are completely within your right and recommended for you to get optimal care."
---
Concerning Symptoms?
Advances in surgery and comprehensive monitoring lead to improved outcomes for women
Well-woman exams and obstetric care comprise much of what is offered at an OB/GYN's office, but there is another component that is equally as important—gynecologic surgery. Like most surgeries, this is something women don't often think about—until they have to. And when they do, it's comforting to know their gynecologist is trained in the latest surgical advances.
Baylor Scott & White Gynecology Specialists offers specialized gynecologic care for women. When a patient has a complicated issue, they work closely with patients to come up with a treatment plan, which may include surgery. "Surgical management is our specialty—minimally invasive and robotic surgery, hysterectomy, mass excision, tubal ligation, and hysteroscopy, among others," says Dr. Savita Milind Joglekar, a gynecologist with BSW Gynecology Specialists. Indicators that a woman may need surgery may not be caught without a well-woman exam, which is another reason it's so important to make your annual wellness exams and get recommended screenings. Be sure to let your doctor know if you are experiencing abnormal cycles or abnormal bleeding, a period lasting longer than seven days, severe cramping with fatigue or dizziness, continuous skipped cycles, or difficulty holding your urine or making it to the bathroom on time.
"It's important for women to make sure they are taking care of themselves and getting routine gynecologic exams, because during this exam, a lot of different things can be found," says Dr. Tiffany Jackson, a gynecologist at BSW Gynecology Specialists. "This is an opportunity to bring up concerns you have, and there are conditions we may find that our patients are unaware of. Too many women assume issues they have, such as abnormal bleeding, urinary incontinence, intimacy issues, or painful uterine fibroids, are just part of being a woman and they try to tolerate it. The reality is, there are options to make bothersome or painful symptoms better. Have a discussion with your doctor about how to improve your quality of life and get the treatment that you deserve."
---
The Look Good, Feel Good Connection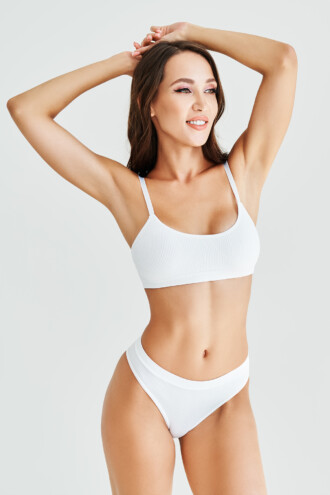 The Plastic Procedures Women Want Most
When you look better, you feel better. This is something women have always known because it's what they have long experienced. From a fresh color and cut to and some noninvasive aesthetic procedures to major plastic surgery procedures, a change in your appearance can make all the difference in how you feel about yourself. "Self-esteem soars when you feel confident in your appearance," says Dr. Steven J. White, a board-certified plastic surgeon with USA Plastic Surgery. "The greatest reward for me as a plastic surgeon is not only seeing the physical transformations after surgery but also seeing the huge impact in how patients see themselves. I believe this is truly the essence and magic of cosmetic plastic surgery."
Breast augmentation, liposuction, tummy tucks, and mommy makeovers are the most common plastic surgery requests Dr. White receives. However, rhinoplasty, breast implant removal, arm liposuction, and face and neck lifts are becoming more popular as well. Here's what you need to know about them.
Breast Augmentation. Dr. White offers the latest advance in breast augmentation—the Optimized, Rapid Recovery Breast Augmentation (also known as The No Bruise Breast AugmentationTM), a detailed approach without a single bruise in over 95% of patients. He developed this seven-step program to optimize every step of the process while focusing on a rapid recovery without the stuck-on look. "Breast augmentation is always No. 1 on the list for most requested procedures," Dr. White says.
By using specialized instruments and precise techniques to avoid bruising and minimize pain, patients enjoy a remarkably quick and easy recovery. Typically, they have no bruising at all and are only taking Tylenol for pain on the day after surgery.
Arm Liposuction.Recently, Dr. White has seen an uptick in patients requesting his specialized MicroLipoSculptTM technique for liposuction of all body areas, especially liposuction of the arms. Patients who are tired of jackets and shirts that no longer fit well in the arms are amazed by how much thinner their arms can be after MicroLipoSculptTM Liposuction of the arms. Liposuction slims and reshapes specific areas of the body by removing excess fat deposits, improving body contours and proportion. "Arm liposuction is fairly quick and easy, yet most people have no idea this can be done," Dr. White says. "The results are amazing, and I think it has now become one of the best plastic surgery procedures available." Dr. White sculpts the upper arms with specially designed, custom-made, small cannulas for greater fat removal with a more natural look with smoother contours. A tumescent (super wet) technique is used to minimize blood loss and allow larger volumes of fat to be removed more safely. Recovery is faster with most patients returning to work after several days.
Breast Implant Removal. While breast augmentation remains the No. 1 most requested plastic surgery procedure, some women are ready for a change and are looking into the possibility of breast implant removal. Weight loss or pregnancy and breast feeding may lead to drooping, or ptosis. Weight gain may result in breasts that are too big. Many women who desire implant removal are age 50 to 60 and older and simply no longer want large breasts, Dr. White says. Sometimes, patients may opt for implant removal due to uncommon, but possible, implant-related issues, such as deflation or rupture, contracture (firm scar around implant), asymmetry, or concern for breast implant illness. "Breast implant illness is a poorly understood and controversial condition in which some women believe their various symptoms may be due to their implants and often report they feel better after implant removal," Dr. White says. "Regardless of the reason for implant removal, the treatment is the same—removal of implants (explantation) and removal of the capsules (capsulectomy)."
Elegant Precision™ Implant Removal is the process Dr. White developed to optimize each step of implant removal (explantation) and capsulectomy. Using precision surgery techniques allows him to carefully remove the implant and capsule, typically with minimal bruising allowing a faster, easier recovery. Implant removal without replacement of the implant or removal of the excess skin creates a 'deflated' appearance due to relative skin excess after implant removal. Ideally, a breast lift is done months later, once additional blood supply returns to the breast and nipple tissue.
Rhinoplasty with Septoplasty and Turbinoplasty.Dr. White has also seen an increase in requests for rhinoplasty to re-shape the nose and septoplasty and turbinoplasty to improve breathing and allergies. "Many years of experience as an ear, nose, and throat (ENT) surgeon and as a plastic surgeon have allowed me to create much better results in nasal surgery," Dr. White says. Dr. White knows sculpting the nose is a game of millimeters, which requires precise techniques and a thorough understanding of the complicated anatomy. Dr. White's "Better Rendition of You" Structure Rhinoplasty (also known as The Elegant RhinoplastyTM) is the culmination of his decades of experience performing nasal surgery as both an ENT doctor and plastic surgeon. He chooses to spend more time to optimize every aspect of your nose surgery, not only removing excess tissue but also reshaping your nose and restoring its structure for improved appearance with better breathing and less allergies.
Tummy Tuck. Traditional tummy tuck techniques may result in an un-natural, operated look, especially in the upper abdomen and around the belly button or umbilicus. Dr. White developed the TummySculptTM Tummy Tuck to create a sculpted abdomen, a more natural belly button, and typically a fine line scar well hidden beneath the bikini line. In addition to a beautiful belly button and a smaller waist, Dr. White's TummySculptTM also lifts the top and outer thighs and buttocks. Patients often tell him he should call it a "torso transformation" since it is so much more than just a tummy tuck. Dramatic results can be achieved by removing both the excess fat and skin and by tightening the abdominal muscles stretched by one or more pregnancies. A patient's pain and recovery time depend on two things—how the procedure is performed and how the patient is cared for after surgery. Precise techniques result in minimal blood loss which allows for little bruising and a quick recovery. Patients usually have no bruising, need only Tylenol for discomfort, and are typically back at work in just seven to 10 days.
Facelift with Necklift and Browlift with Eyelid Lift. Facelift patients usually begin to explore surgery for signs of facial aging when the injectables (Botox and fillers) become less effective over time as the skin becomes looser, the face begins to droop, and the neckline becomes less defined. Although patients are often focused on the jowls and neck, most patients will first benefit from rejuvenation of the upper face with a brow lift and upper and lower eyelid lift (blepharoplasty). The goal in facelift surgery should be a natural, refreshed appearance with a defined neck and jawline with imperceptible scars without distortion of the earlobes or hairline," Dr. White says. This is why he developed his Dual Layer Bi-Directional High SMAS Face and Neck Lift™ (aka The Elegant Precision™ Face Lift). By lifting the drooping face up, sculpting the neck, and re-draping and removing the excess loose skin without tension, natural results can be achieved. Surprisingly, it does not hurt, and narcotics are not needed. Typically, there is little (if any) bruising with patients resuming some social activities one week later after the sutures are removed.
---
Women and Cancer
Q and A with a Top Oncologist About the Latest News in Gynecologic Cancer
How common are gynecologic cancers such as ovarian, endometrial, and cervical cancers among women?
One of the most common gynecologic cancers that Texas Oncology treats, and one that is on the rise, is endometrial cancer. Women have a 3% lifetime risk of developing endometrial cancer. Common risk factors are obesity, hypertension, and diabetes.
The next most common gynecologic cancer is ovarian cancer. The average woman has a 1.5% to 2% lifetime risk of developing ovarian cancer, but the risk for a given individual is greatly impacted by genetics. If you have a family history of the disease, you may have a 40% to 60% chance. Seeing your doctor on a regular basis is so important because this gives a greater chance of catching the cancer in its earliest stages. There is not currently a routinely recommended screening test for ovarian cancer, so knowing your family history is important.
Cervical cancer is most often caused by the HPV virus, and screening for this usually begins at age 21. There is a vaccine that is available for women up to age 40. A Pap test can detect cervical cancer and it is often treatable when it is pre-cancer. It is important to get regular yearly check-ups and discuss concerning symptoms with your physician, particularly abnormal bleeding post menopause.
What lifestyle changes can women make to reduce their risk of gynecologic cancers?
I always recommend leading a healthy lifestyle—avoiding obesity and a risk of diabetes. For example, excess fatty tissue can lead to more circulating estrogen which can increase the risk of endometrial cancer.
Why is it important to see a doctor who specializes in gynecologic oncology when it comes to getting treatment and care?
I commonly see that when women are finished having babies, their children and family take precedence, and yearly gynecology screenings sometimes fall by wayside. Technically, a Pap smear isn't recommended every year, but that doesn't mean we don't recommend seeing a doctor for a yearly wellness check. A gynecologic specialist goes above and beyond the four years of medical school with an OB/GYN residency plus an additional three to four years of additional fellowship training in gynecology and oncology surgery. Studies show that women who are diagnosed with a gynecologic cancer and see a gynecologic specialist live longer. We also partner with medical oncologists to coordinate and guide their care.
What are common warning signs that indicate a potential gynecologic cancer?
Bleeding after intercourse or bleeding between periods can be a sign of cervical cancer. The signs of ovarian cancer are often quite subtle and difficult to screen for. Therefore, about 75% of the time, ovarian cancer is diagnosed at stage three or four. Some symptoms may include frequent constipation, bloating, and feeling full early during meals. If these are new and persistent symptoms, I would recommend seeing your doctor.
Is there anything new in the treatment of gynecologic cancers?
In the last five years, there have been new classes of medications, including immunotherapy and targeted therapy for cervical, ovarian, and endometrial cancer, which have added years to patients' lives. We prescribe these therapies with chemotherapy, and patients are living longer. There was a time when being diagnosed with ovarian cancer felt like a death sentence for patients, but with new classes of medications, such as PARP inhibitors as maintenance after chemotherapy, the time to recurrence of cancer has been significantly extended. We remain up to date on research to help patients live longer. Even if it's not curable, it's treatable, and there are things we can do to improve their quality of life.
---
Breast Cancer Screening
A Top Breast Specialist Reveals What Women Should Know About Annual Screenings for Cancer Detection
All women hear about it, but most aren't quite there yet when it comes to truly understanding the importance of getting their screening mammograms. Breast cancer is the second-deadliest cancer among women, and early detection with regular mammograms remains the single most effective way for combating the disease.
Recommendations for annual mammogram screening
Starting at age 40, annual screening using mammography is recommended for most patients with breast density that is determined to be average to extremely dense, or those with a family history of breast cancer. For patients with a first-degree relative who was diagnosed with breast cancer, it's recommended to begin screening 10 years younger than the age at which that family member was diagnosed.
For higher-risk patients, it's suggested to alternate a screening mammogram with a breast MRI. Low-risk patients with no risk factors, no family history of disease, and low breast density, can consider starting annual screenings at age 50.
Patients should discuss their risk factors with their physician to determine the most appropriate starting age, as well as type and frequency of imaging.
Determining if you are at
high risk for breast cancer
Clinical risk assessment tools can evaluate a variety of factors to give a lifetime percentage risk of breast cancer, as well as a five-year risk. Factors include:
• Family history
• Genetic mutations
• Age of family member's diagnosis
• Personal factors, such as weight, height, BMI, breast density, childbirth history, menstrual history, and hormone replacement therapy use
• Previous breast biopsies
Patients with a 20% or higher lifetime risk are deemed high risk and should add supplemental breast screening, such as an MRI. This doesn't replace mammograms but can be alternated every six months. It is also suggested that patients undergo a breast exam at least once a year by a clinician.
Reducing your risk of breast cancer
Lifestyle modifications that can help reduce risk for breast cancer include adopting a healthy diet, regular exercise, eliminating alcohol, maintaining healthy body weight, and avoiding combined long-term hormone therapy.
For patients with a higher lifetime risk for breast cancer, there are risk-reducing medications, like tamoxifen and raloxifene, that will decrease stimulation of the breast tissue by the body's natural estrogen. Because most breast cancers are hormonally related to estrogen, these medications can reduce the chance of breast cancer 50% to 80%, depending on one's risk factors. Patients should consult with their breast specialist to review the risks and benefits to these medications.
What is benign breast disease?
Benign breast disease encompasses non-cancerous findings in breast tissue, such as fibrocystic breast disease, breast pain, nipple discharge, breast masses, breast infections, and skin changes. Breast pain is a common complaint among women and often concerning because most patients think something is wrong. About 70% of women have some breast pain, ranging from mild discomfort to stinging and sharp pain.
Breast pain alone is typically not a sign of breast cancer. It's normal for breast changes to be linked to changing hormone levels. Cyclical pain is common, especially in the premenopausal and perimenopausal periods of a woman's life. A clinical breast exam, mammogram, and ultrasound are often the first course of action. If no indication of disease is found, it is likely benign breast pain.
---
Fertility – Blending the Best of Medicine and Science
Boost Fertility Treatments with a Healthy Lifestyle
Once a couple finishes their initial consultation with a fertility specialist, they have a fairly good idea about the next steps needed to achieve their goal of having a healthy baby. Advances in fertility treatments have made the dream of becoming parents more attainable than ever. From medications, in vitro fertilization (IVF), and egg freezing to intrauterine insemination (IUI), egg donation, and surrogacy—in most cases, there is a solution for most every fertility challenge.
A Holistic Approach to Fertility Care
In addition to finding a fertility clinic with exceptional labs and success rates, there are steps that patients can take on their own to help them not only feel more in control throughout the process but boost their chances of success. Dr. Dorette Noorhasan, medical director and co-founder of CCRM Fertility Dallas–Fort Worth, blends modern medicine with holistic healthcare for her fertility patients. It's a combination, she says, that has made a measurable difference through the years.
"The healthier a man and woman are, the healthier the sperm and egg will be—and the healthier the pregnancy will be," Dr. Noorhasan says. "We cannot change our age or our genetic predispositions. What we can control are the things we eat, how often we exercise, our exposure to toxins, our stress levels, and how we live our lives in general. As a fertility specialist, I have learned that controlling these factors has an additive effect on fertility."
Dr. Noorhasan became even more aware of the connection between holistic health and fertility when she completed continuing education training with the American College of Lifestyle Medicine. As she was exploring ways to improve the body's system for better health overall, she made a clear connection between one's health and fertility. While procedures, such as IVF, remain the gold standard for fertility treatment, Dr. Noorhasan is also prescribing adopting a healthier lifestyle for her patients.
Supplements for Fertility Health
Certain vitamins and supplements, such as CoQ10 and Omega 3 fatty acids, have been shown to improve fertility. In addition to these over-the-counter supplements, Dr. Noorhasan prescribes patients a unique supplement developed by CCRM Fertility. CCRM Açai is an 100% natural antioxidant made from acai berries sourced from the Amazon. Studies have shown that CCRM Açai can boost the odds of a successful pregnancy.
According to Dr. Noorhasan, oxidative stress—an imbalance between free radicals and naturally occurring antioxidants in the body—is known to substantially contribute to aging ovarian dysfunction and diminished egg quality in women and sperm DNA fragmentation in men. Both can negatively impact IVF outcomes. Taking the CCRM Açai supplement for 90 days prior to treatment can help reduce oxidative stress and restore the delicate redox balance in the ovaries and testes. A peer-reviewed, published study of women ages 28 to 44 who took the CCRM Açai supplement prior to stimulation for their IVF cycle showed excellent outcomes, particularly in older women. A peer-reviewed, published study of 50 men ages 33 to 43 with abnormally high levels of sperm DNA fragmentation took the CCRM Açai supplement every day for 90 days prior to an IVF cycle. Seventy-six percent of men in the study tested in the normal range for sperm DNA fragmentation at the time of sperm collection for fertilization.
---
Natural Fertility Tips from a Board-Certified Reproductive Endocrinologist
In recent years, there has been an overall interest in holistic and natural care, including with fertility treatments. Dr. Dorette Noorhasan, medical director and co-founder of CCRM Fertility – Dallas-Fort Worth, says more of her patients are asking what they can do on their own to complement the treatments they receive in her fertility clinic. "Everything I recommend for my patients, I have done for myself and continue to do for my health," says Dr. Noorhasan, who underwent IVF 10 years ago to conceive her son. "I understand the desire my patients feel to become parents and their willingness to do whatever it takes to have a healthy pregnancy and baby."
When patients ask about holistic and natural care, Dr. Noorhasan recommends they incorporate the following to become mentally and physically healthier.
Nutrition. "Patients often ask me, 'What should I eat during my treatment?' A healthy diet in general leads to feeling better and having more energy. In theory, because you have more energy, your cells improve and are healthier," Dr. Noorhasan says. "Hopefully, the changes you see on the outside from a healthy diet are also happening on the inside. I always recommend eating leaner meats, eating foods rich in antioxidants, adding more fruits and vegetables to your diet, and staying away from environmental exposures, such as plastic water bottles. Switch to stainless steel and glass bottles and containers."
Exercise. "Exercising in moderation is great, but excessive exercise isn't a good idea," Dr. Noorhasan says. "You can be too lean and not have enough fat cells. Babies need cholesterol and fat cells to grow. One form of exercise I personally do myself and recommend to my patients is yoga for the stretching and meditation benefits. Look for exercises that are calming and provide a mental rest."
Sleep and relaxation. "Getting a full night's sleep is very important, but you also need mental rest so that you're not constantly engaged in stimuli," Dr. Noorhasan says. "I recommend massage or acupuncture. Patients often do better with embryo transfer after this because the nerves are calm."
Get our weekly recap
Brings new meaning to the phrase Sunday Funday. No spam, ever.