A 45-minute drive from downtown Dallas, Waxahachie is Ellis County's largest town and a popular movie and TV location. Portions of Queen of the South, Places in the Heart, Bonnie and Clyde, and Tender Mercies were all filmed here. Visit in the summer for the Crape Myrtle Festival and The Gingerbread Trail Tour of Homes, or come anytime to indulge in Southern dining and antiques shopping. Whatever you do, say it right: walks-uh-HATCH-ee.
Nicknamed Gingerbread City, Waxahachie has made an effort to preserve historic homes that date back to the early 1900s. The official Gingerbread Trail Tour of Homes takes place annually in June, but any time of year you can take your own driving tour of the candy-colored Victorian homes with lace-like trim. Don't miss the cotton-candy pink Williams-Erwin House, which was built in 1893, at 412 W. Marvin St.
5 Things to Do in Waxahachie
Get the FrontRow Newsletter
Get a front row seat to the best shows, arts, and things to do across North Texas. Never miss a beat.
Author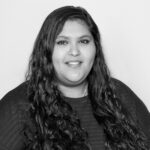 Aileen is the research editor for D Magazine and D Home. A proud Dallas native, she is happily getting the…