[img-credit align="alignright" id=" 852650″ width="330″]
[/img-credit]
Four years after its southern U.S. debut, "ZimSculpt"—the international exhibition of contemporary Zimbabwean stone sculpture—returns for the Dallas Arboretum's Summer of Sculpture series. With more than 100 curated, modern sculptures displayed throughout the garden, attendees learn about the cultural art traditions of the Shona people of Zimbabwe. The discipline of stone carving originated in the 1950s and was passed down to the next generation of carvers, including Passmore Mupindiko and Brighton Layson. Both sculptors will be on site on select days of the exhibition to demonstrate carving with chisels, hammers, files, and sandpaper. Alongside Mupindiko and Layson, the works of several other modern Zimbabwean artists and sculptors (such as Aaron Chikumbirike, Abel Mukuvise, and Albert Wachi) will be on display. The exhibition also highlights the sculptures of women artists such as Agnes Nyanhongo and Maud Mariga, who found stone carving as a means of economic independence from the patriarchal norms of Zimbabwean society.
---
Fourth of July Celebration
July 2–4 | Dallas Arboretum
Happy birthday, America! The Dallas Arboretum is gathering a selection of food trucks and musical performers for its annual celebration, which will stretch across the weekend. Catch Elevation (the streamlined version of longtime local party band Emerald City) on Friday afternoon, and dress up the family for an old-fashioned picnic on Sunday for a midday concert by Buttermilk Junction.
---
Addison Kaboom Town!
July 3, 5–10 pm | Addison Circle Park
This year's show, Walk This Way, pays tribute to the iconic rock band Aerosmith and is set to include 20 percent more fireworks than previous years. Arrive before the works start firing to catch performances from Manhattan Band and the Razzmajazz Dixieland Jazz Band. For more things to do this Fourth of July, head here.
---
Dustin Massey
July 3, 8 pm | The Rustic
The Fort Worth singer-songwriter and his house band, composed of some of the finest musicians in Texas country, will perform songs off his forthcoming debut album, including his first single, "Pretty Okay."
---
[img-credit align="alignright" id=" 852657″ width="150″]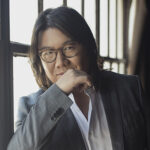 [/img-credit]
Kevin Kwan, the author of Crazy Rich Asians and its two sequels, joins Arts & Letters Live for a virtual discussion about last summer's Sex and Vanity, his stand-alone book about 19-year-old Lucie Tang Churchill's personal struggle between two men, two lives, and two cultures. Kwan was named as one of the 100 most influential people in the world by Time magazine in 2018.
---
Daniel Johnston: Story of an Artist
"Story of an Artist" covers the late artist and musician's output from the 1970s to the last few years before his 2019 death. Along with his drawings and other works, his final collages, made in 2016 and 2017, will be displayed. The "Songs of Pain" portion of the show, named after his 1981 debut album, will cover Johnston's musical side.
---
Tails and Tunes, Mutts Canine Cantina's live music series, allows four-legged pets and their owners to unwind at their Dallas and Fort Worth locations to performances by local musicians, while munching on a signature Mutts burger and sipping a cold Barkarita.
---
POP! By Snowday
Through Sep. 6 | Galleria Dallas
From the creatives behind the holiday immersive experience Snowday comes POP!, a new photo adventure at Galleria Dallas. The 10,000-square-foot space is filled with more than two dozen photo opportunities and integrated touchless camera systems, making it a sort of Instagram paradise. (Hard-copy prints are also available.)
---
Interabang Books 4th Birthday Party
July 17 | Interabang Books
Celebrate four years of Interabang Books with an all-day party at its Lovers Lane location. There are literary activities for the kids, while parents can sip and snack on offerings from neighboring businesses J Rae's Bakery, La La Land Kind Café, and Pogo's Wine and Spirits.
---
Neubyrne Trunk Show at Elizabeth W
Martha Gottwald, the founder and designer of Neubyrne, launches her capsule collection at a weekend trunk show hosted by Kameron Westcott and Elizabeth Savetsky in Highland Park. Attendees are welcome to view her designs from Heidi Klum and Tim Gunn's Making the Cut.
---
Bonsai Collective and Illuzyn Present Escapism
Escapism, the annual psychedelic music festival, returns for its third year. Curated by the Bonsai Collective, headliners include capshun, spüke, Sasha Rome, Colson XL, and Illuzyn owner Avae. Supporting acts include Alliesun, Ashtag, DRNRDX, and Neon Swami.
---
The Texas Gentlemen
Composed of Nik Lee, Daniel Creamer, Ryan Ake, Scott Edgar Lee Jr., and Paul Grass, the Texas quintet has provided background music to legends including Kris Kristofferson, George Strait, and Joe Ely as well as young talent like Leon Bridges and Shakey Graves.
---
Visible: Asian and AAPI Artists in America
"Visible: Asian and AAPI Artists in America" displays boundary-pushing works from more than a dozen artists in an attempt to uplift their contributions while combating anti-Asian bias. The exhibition features mixed media works, paintings, prints, and drawings, as well as sculptures in clay, bronze, and steel.
Get the FrontRow Newsletter
Get a front row seat to the best shows, arts, and things to do across North Texas. Never miss a beat.