They say an Englishman's home is his castle. But that, to be frank, is bollocks. An Englishman's true home is his local pub: a beer-bound bond that intensifies every other summer, when an international football tournament appears, glittering on the horizon. Right now, we're enjoying one of those great, golden summers, when grown men retreat to their preferred public house and watch the beautiful game—proper football that is, not its outlandish American cousin—for weeks on end, with full hearts and pints.
The UEFA European Football Championship, commonly referred to as the Euros, kicked off June 11 and will conclude July 11. Second only to the World Cup in international prestige, it sees 24 European nations battling it out for a gargantuan, jug-eared silver trophy and continental bragging rights for the next four years. This year, for the first time ever, there's no host nation. The tournament is being played in stadiums across Europe, with only the semifinals and the final itself held in the crowning city: London.
So what of Londoners—and football lovers of every size, shape, and sensibility—living in Dallas? Where do we go to devour this feast of sport? The answer is to identify and embrace a proper footie pub. The bad news is that these places are hard to find here (they have about as much in common with standard sports bars as the Dallas Cowboys have with Manchester United). The good news is that as an expat Londoner who has lived in Dallas for five years, I've done the legwork for you.
You'll recognize a proper footie pub as soon as you walk into one. There will usually be framed shirts on the walls and flags on the ceiling (but never the Union Jack; England, Scotland, Wales, and Northern Ireland all have proudly independent football teams, so if you see the UK flag, you'll know you're dealing with amateurs). The TVs should be positioned in corners or alcoves rather than floating soullessly above the bar. And, unlike the sport itself, the menu should be all about hands. There are no commercial breaks during football halves, so fans need finger food like sandwiches, tenders, or burgers to scoff without glancing away from the screen; the only silverware involved in football watching should be the ultimate trophy itself.
There are other fundamental characteristics of a true footie pub, of course. Like the Londoner in Addison (a classic of the genre), they'll open whenever a game is on, even if that's at 6 am, thanks to the European time difference. You'll never have to ask the bar staff to find the right channel because the match will always be there, waiting for you. And at halftime, instead of turning down the game and blasting the bar with music, they'll turn up the TV volume, so you can hear the commentators' analysis.
Once you source one of these cherished gems—and there are a few in central Dallas, including glitzy newcomer Harwood Arms—you'll need to know the rules of football watching, too. If you don't understand the difference between "getting pissed" and "taking the piss," for example, you should read on, because you'll inevitably encounter Dallas' sizable expat British community, and they tend to shun wazzocks and bell-ends. (Needless to say, you don't want to be either of those.)
Wearing a football shirt is encouraged (it's not a "jersey"; that's an island in the English Channel), but it should never be teamed with the official shorts or tracksuit top. If you are over the age of 12 and you make this questionable sartorial decision, you will instantly be dismissed—and loudly mocked—as a "full kit wanker."
During the game, chinwagging is frowned upon. The only statements made will likely be wrapped in colorful expletives and hurled at the screen like semantic bricks at a stained-glass window. If in doubt, it's always safe to lambaste the referee, particularly his visual acuity.
The drinking, of course, is fundamental to the experience. Standard British speed is two pints per half, so four pints per match, although some fans drink quicker when it reaches squeaky bum time. That's the final few minutes of a close game, not the aftermath of a dodgy halftime sandwich.
The Irish, it must be noted, also do fantastic footie pubs. Trinity Hall at Mockingbird Station is a prime example (or "the dog's bollocks"), alongside the excellent Dubliner on Greenville Avenue. Unfortunately, neither Ireland nor Northern Ireland qualified for the Euros, but all the other usual protagonists are present and correct, including the bookmakers' six favorites this year: England, Belgium, France, Germany, Portugal, and Spain.
So clear your diary for a few more weeks of late winners and early baths; poachers, rabonas, and panenkas; lightning counters and epic thunderbastards. At the end of each game, you could be a tad miffed or you might be proper chuffed. But whether you're celebrating or commiserating, there's always time for one more cheeky beer. Because when it comes to football, form is temporary, but a belting, brilliant footie pub should be a permanent addition to your life.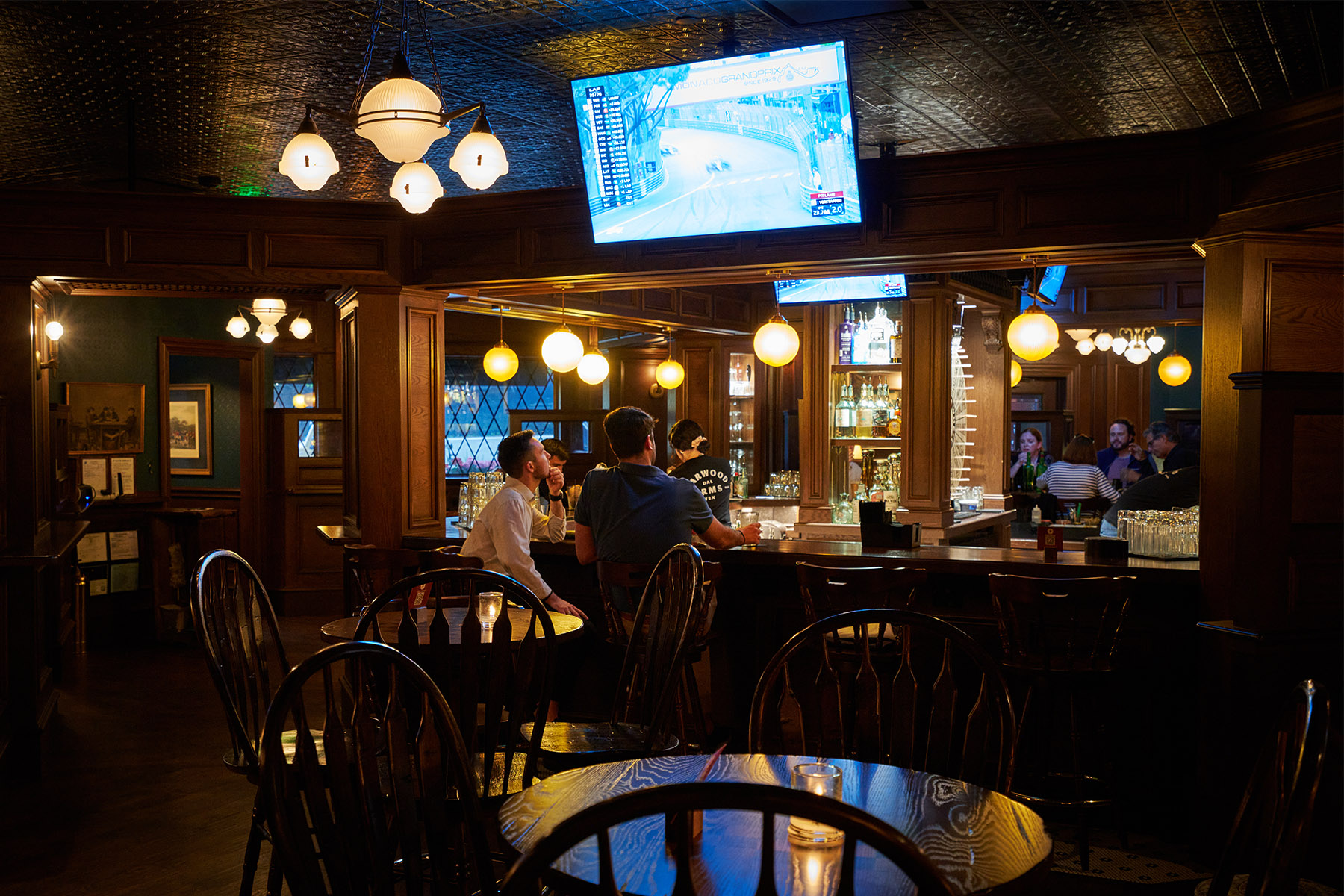 Downtown
Harwood Arms
2850 N. Harwood St. 214-273-5151
★★★★★
Prime position: Due to construction, matches won't be shown until July 2. But when Harwood Arms reopens, sit at one of the high-tops to the right of the eerily exact London-style bar. It's an excellent perch within easy reach of the next round. Resist the urge to spin the quirky "wheel of misfortune" behind the bar if you want to walk out under your own power at full-time.
Drink this: Carlsberg, a classic football lover's tipple and a particularly appropriate order when Denmark is playing (they're in Group B, with Belgium, Finland, and Russia).
Eat this: Fish and chips. The quintessential English dish is battered to crisp perfection here.
Say this: "Martin Braithwaite? What kind of a Danish name is that?"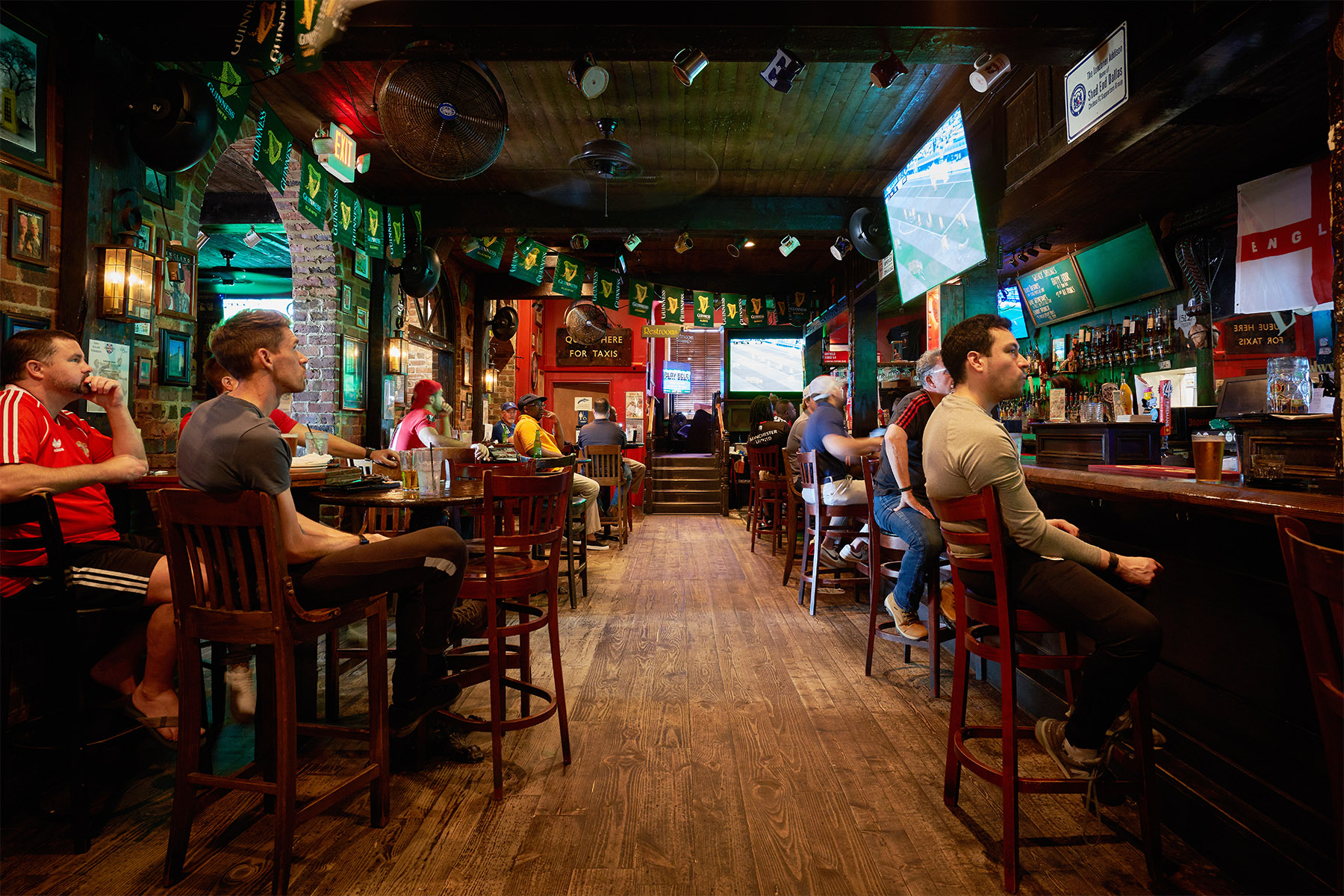 Addison
14930 Midway Rd., Addison 972-458-2444
★★★★☆
Prime position: For the proper football-watching experience, come early and establish a position as deep into the long, thin bar as you can, in front of the big screen. Then watch the crowd fill up behind and around you, particularly for England games, creating a mini-stadium atmosphere.
Drink this: Lakewood Lager. Kylian Mbappé could be the breakout star among a galaxy of talent at the Euros. LL is his equivalent behind the bar.
Eat this: Scotch egg. Absolutely ideal football-watching fare, particularly when served with a side of Branston pickle.
Say this: "It's the last chance for Belgium's golden generation. Kevin De Bruyne really needs to take this tournament by the scruff of its neck."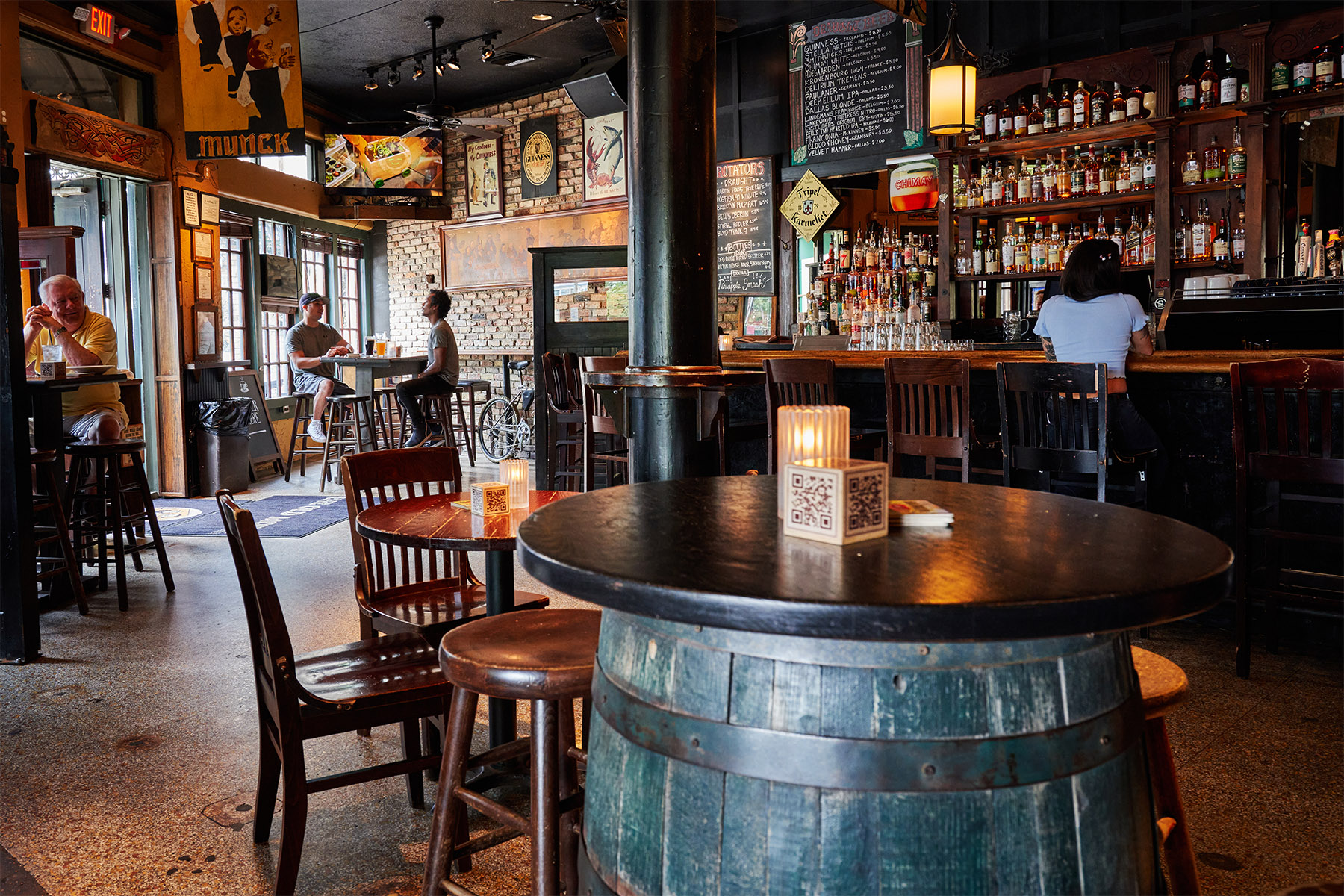 Knox Henderson
2847 N. Henderson Ave. 214-821-1880
★★★☆☆
Prime position: There are two TVs inside and two outside. Score a spot next to one of the former screens. The junction of North Henderson and Willis gets busy, and you don't want the traffic drowning out the commentary.
Eat this: Frites. The best pub fries in town, especially when teamed with the house bourbon mayo.
Drink this: Blood & Honey. Reminiscent of England's legendary strikers at Euro '96: the all-action, take-no-prisoners Alan Shearer and the glossy, guileful Teddy Sheringham.
Say this: "At club level, there's little to choose between Cristiano Ronaldo and Lionel Messi. But at international level, Ronaldo is the GOAT."
Design District
1301 Pace St. 214-234-7600
★★★☆☆
Prime position: The brewery's tap room covers three levels, and each has its own prime TV viewing spot, but the third level is where you'll find the ping­pong table to work off some of that post-match energy.
Drink this: You can't go wrong with any of the Peticolas beers, but the flagship Velvet Hammer imperial red ale is one of the best beers brewed in Dallas.
Eat this: Peticolas will bring in food trucks for the big matches, but if you go for an early-morning midweek North Macedonia fixture, you'll have to order food from one of the many nearby Design District restaurants.
Say this: "Everton finished the season in poor form, but there's a reason Michael Peticolas has a Jordan Pickford poster tacked to the ceiling above his bed."
Medical District
Redfield's Neighborhood Tavern
2213 Butler St. 214-477-2100
★★★★☆
Prime position: There are many to choose from at this underrated gem on the edge of the Medical District. The TV nearest the dartboards is the best for undisturbed, comfortable football watching, from the benches or leather armchairs. There is also a decent screen on the rear patio, nicely shaded for good outdoor viewing.
Drink this: Stella Artois. Belgium's timeless superstar and a permanent fixture on the 30-strong draft roster here.
Eat this: House burger. A solid, no-nonsense classic that can stand toe to toe with many more illustrious rivals. This is the Wales national team of burgers.
Say this: "Wales. Golf. Madrid. In that order."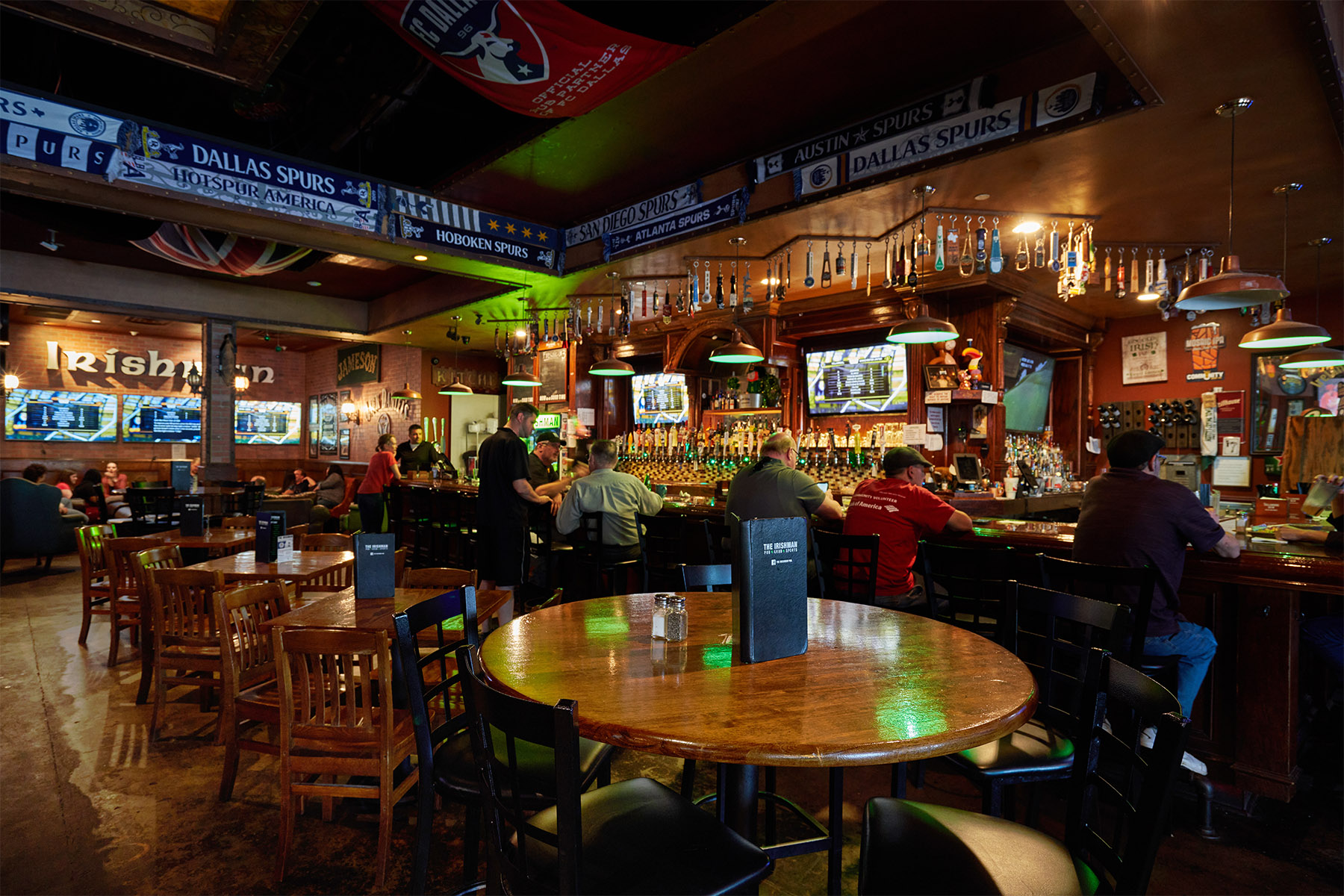 North Dallas
18101 Preston Rd., Ste. 102 972-733-1852
★★★☆☆
Prime position: In front of the enormous cinema screen, under all the Hotspur scarves (this is an official Tottenham supporters' pub, so don't wear an Arsenal shirt).
Drink this: Altstadt. A beautiful, crisp lager from Fredericksburg that's ideal for session drinking during the frantic back-to-back matches at the start of the tournament.
Eat this: The Irishman Platter. There's absolutely nothing Irish about it, but the football finger foods—buffalo wings, cheesy spring rolls, and mozzarella sticks—are just right.
Say this: "Hugo Lloris has to be the best goalie in the world. You can see it when he's playing for France and not drowning behind the Spurs' leaky defense."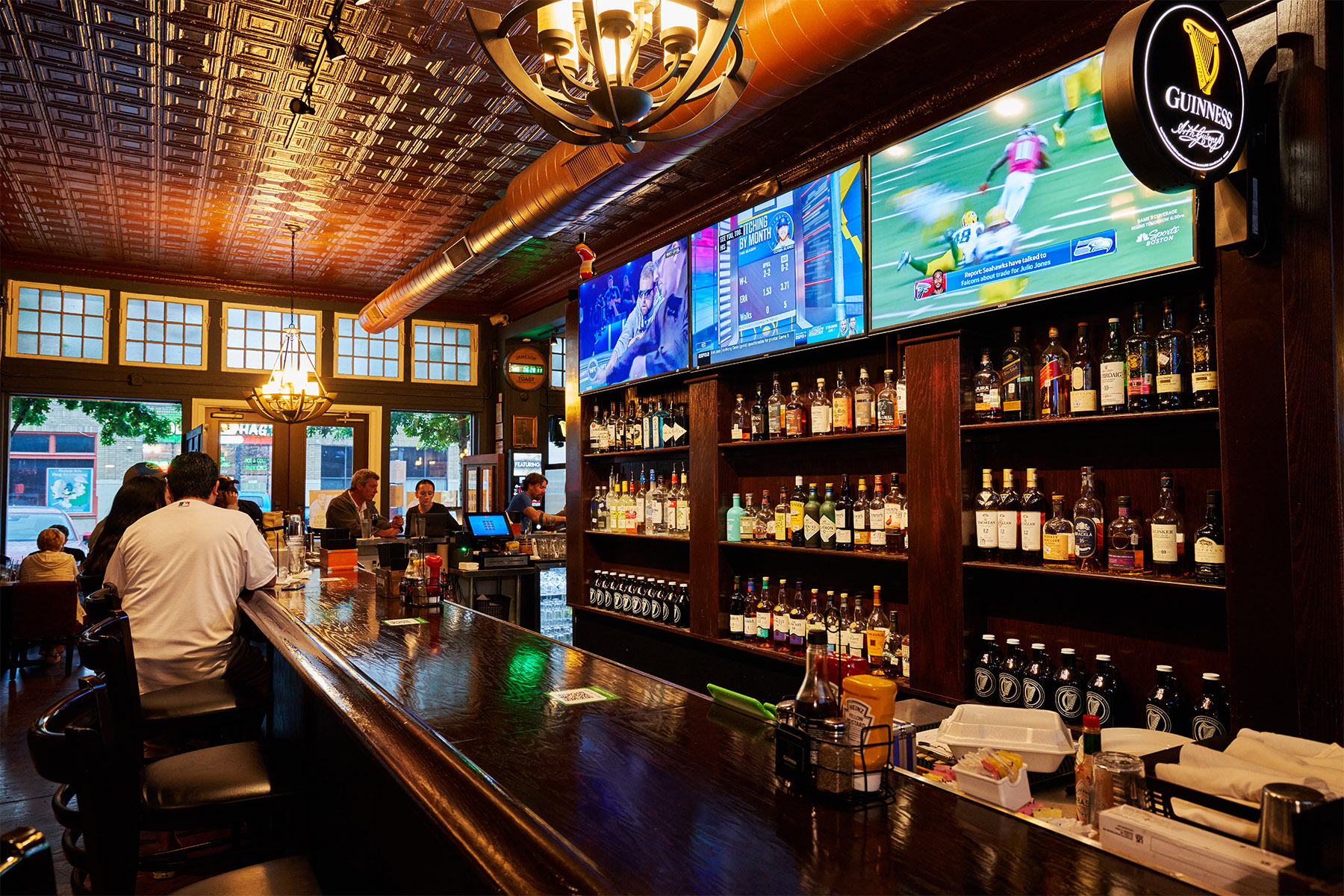 Bishop Arts District
Cannon's Corner
1314 W. Davis St. 214-643-6442
★★★★☆
Prime position: At the bar, on the right flank as you walk into this Oak Cliff winner. The stools are perfect for the slightly higher TVs, and the excellent bar staff will keep the drinks coming with all the grace and flow of the fabled 1988 Holland team.
Drink this: Guinness Blonde. Some might describe it as blasphemy, but this blonde American lager tastes bloody delicious.
Eat this: Crafty cheese toastie. A lot of the matches start around brunch time, and this is an MVP from that menu: scrambled eggs, bacon, and three cheeses on sourdough.
Say this: "How does North Macedonia have a team in this tournament when South, East, and West Macedonia don't even exist?"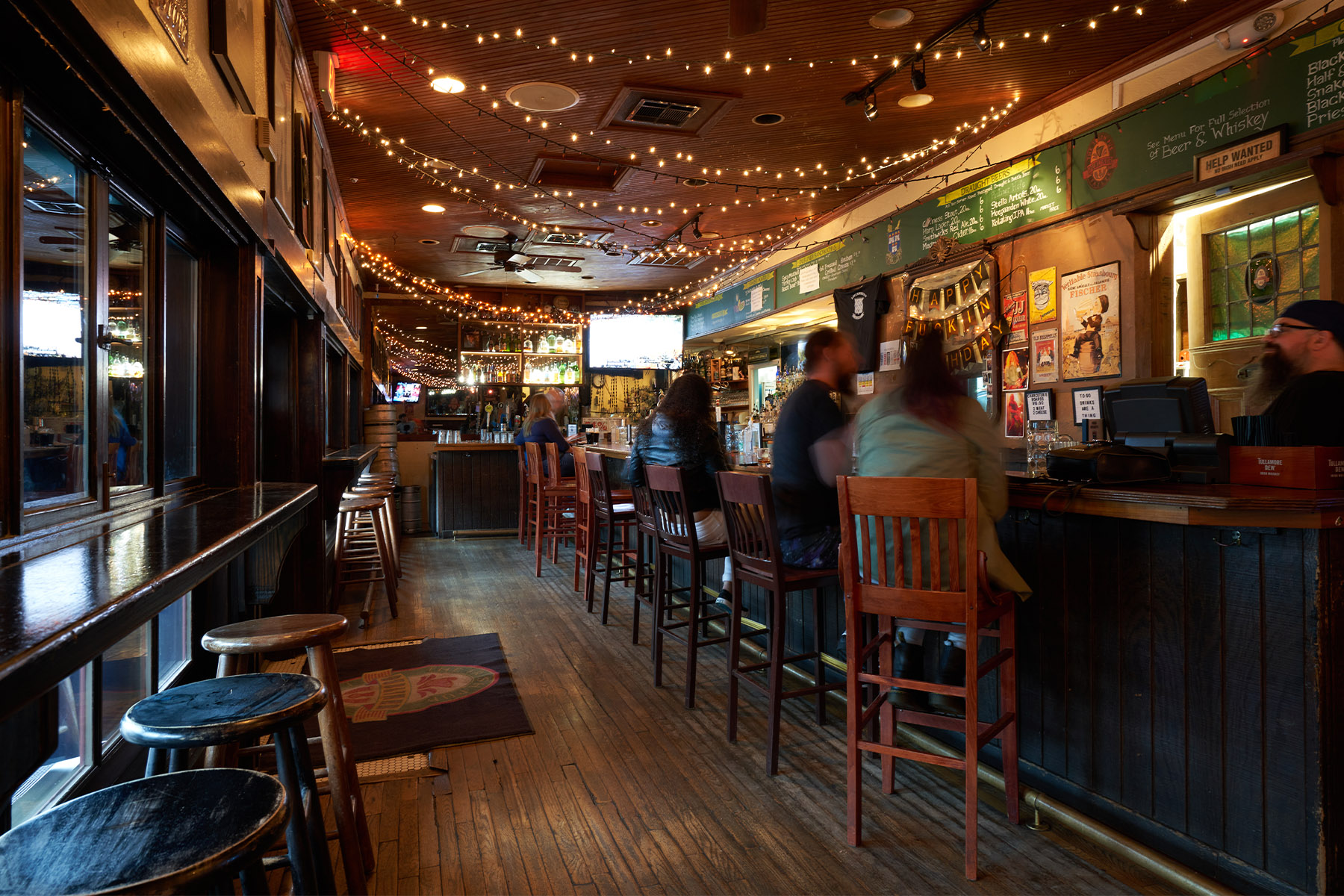 Lower Greenville
2818 Greenville Ave. 214-818-0911
★★★☆☆
Prime position: The Dubliner is small, so anywhere will do. Just don't make the error of choosing an outside screen. The sunlight kills the picture as well as the atmosphere.
Drink this: Harp. A surprisingly refreshing, light Irish lager that's perfect for leisurely day drinking.
Eat this: Chicken tenders. Absolutely ideal football food.
Say this: "It's a real shame the Irish didn't qualify this time, but there's always the World Cup next year, and that gives the next generation like Parrott and Connolly time to gel."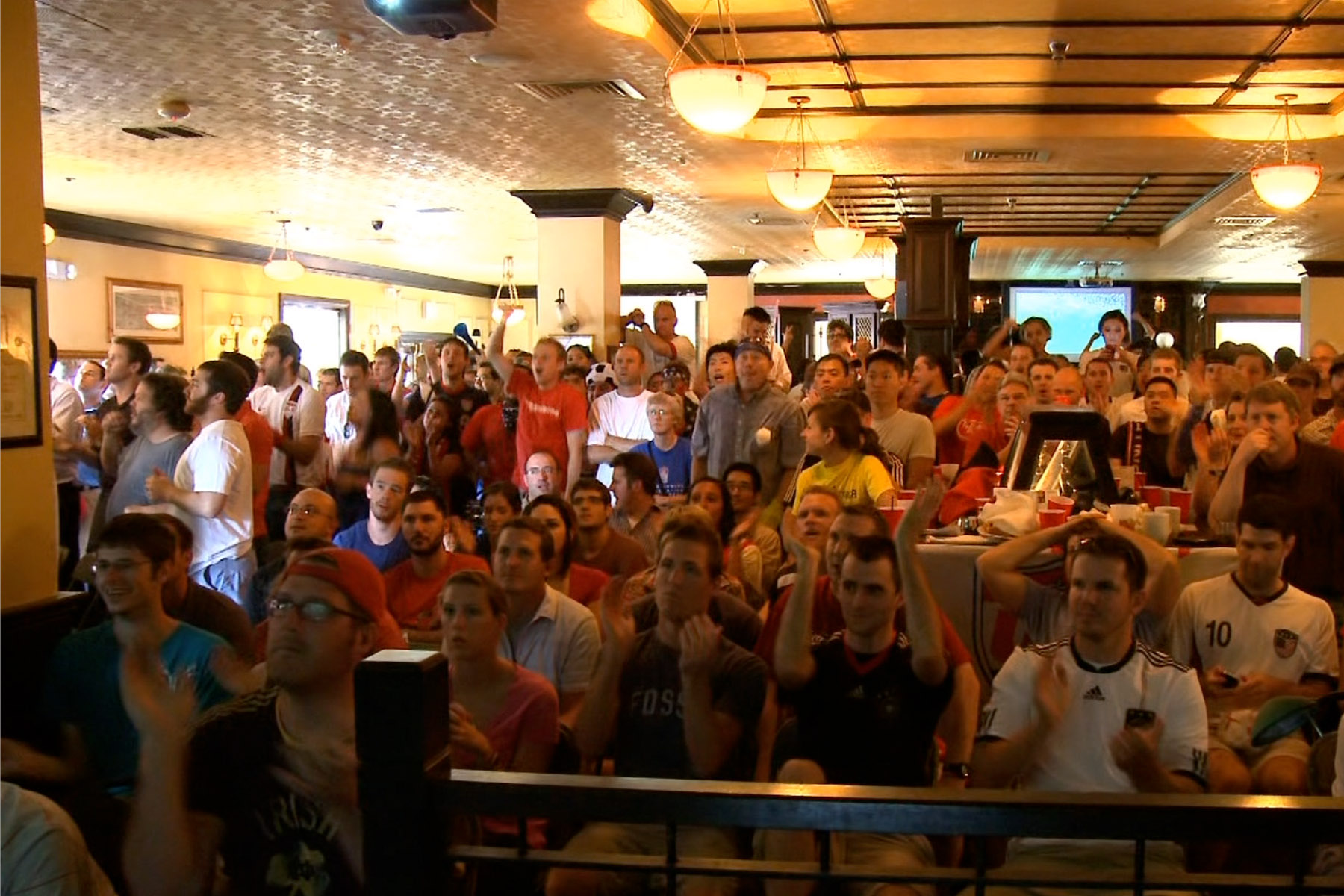 Upper Greenville
5321 E. Mockingbird Ln. 214-887-3600
★★★★☆
Prime position: Avoid the overcrowded cinema-style screen on the right, and swerve instead for the alcove on the far left, near the back of the bar. There's usually plenty of space in front of this secondary screen, and it provides easier access to the next round of beer.
Drink this: Heineken. Holland's evergreen session lager, served as part of an excellent draft selection here.
Eat this: The full fry up. You'll need to arrive a while before kickoff, as you won't want to be eating this during the action, but the traditional English-style breakfast here is superb (it's called The Full Irish on the menu). Just don't sidestep the black pudding. It's the best bit (especially when soaked in baked bean juice).
Say this: "Harry Kane is best played straight through the middle; why does that Norther keep drifting out wide?"
Near Misses
9 bars that might be a footie pub but aren't.
---
The Goat.

There's only one GOAT, and his name is Cristiano Ronaldo.

The Libertine.

Close, but the TVs are so high you're likely to suffer a neck injury.

Lakewood Landing.

Great atmosphere; world-class onion rings; needs more TVs.

The Cock & Bull.

Top marks for Britishness, even the dodgy loos. Just didn't notice the item at the very top of the shopping list: football.

Strangeways.

Massive beer selection; tiny television.
Blackfriar Pub. Got the London name; doesn't have the London games.

Ojos Locos.

About as far away from a footie pub as a sports bar can ever get.

From Across the Pond.

Is it really British if it doesn't show football?
The Nodding Donkey.

Shakes head.
Get the SideDish Newsletter
Dallas' hottest dining news, recipes, and reviews served up fresh to your inbox each week.