It's safe to say 2020 felt like a longer year than most. Canceled social events, travel, and gatherings with friends and family left people stuck at home with few reasons to focus on their appearance. However, at some point in 2021 you're going to get back out there again. And when you do, you'll want to look as good as you feel about finally rejoining society. Consider 2021 a rare opportunity to make a second first impression.
There is no better time to start fresh than a new year. Fortunately, Dallas is home to sought-after image experts who know how to help you achieve the look you want. If your New Year's resolution is to get off the couch and back into the swing of things the minute it is safe to do so, you're not alone.
"Everyone feels better when they look their best," says Dr. Steven J. White, a board-certified plastic surgeon with USA Plastic Surgery. "Naturally, self-esteem soars when you feel confident in your appearance. The greatest reward for me as a plastic surgeon is not only seeing the physical transformations after surgery but also seeing the huge impact in how patients see themselves postoperatively. If you can take that which they perceive to be a negative and turn it into a strong positive, it's amazing to see the change in how patients feel about themselves."
Dr. Benjamin Bassichis, a double-board-certified facial plastic surgeon with Advanced Facial Plastic Surgery Center, says the new year is the perfect time to renew your commitment to health. One way to accomplish this is by taking a comprehensive approach to facial health by combining medical spa skincare, laser medicine, facial injectables, and state-of-the-art facial plastic surgery for seamlessly integrated, natural results. Says Dr. Bassichis, "Taking care of your facial health is a vital part of your overall wellness with wonderful effects on both your confidence and well as facial beauty."
Whether you are ready for a complete head-to-toe makeover or just want a subtle change, there are plenty of surgical and nonsurgical ways to keep them guessing. Need some inspiration? Here are 10 ways to boost your appearance in 2021.
[img-credit align="alignnone" id=" 837432″ width="1024″]
[/img-credit]
1. ViviFace
Available at SoMatique Medical Dental Corporation, ViviFace is one of the newest facial treatments on the market with results that mimic those of a facelift. ViviFace is a noninvasive, painless treatment that uses advanced non-focused ultrasound technology to slim facial appearance, diminish wrinkles, and tighten facial skin. During the treatment, ultrasound waves penetrate deep below the skin's surface, stimulating facial blood circulation, encouraging lymphatic drainage, eliminating toxins, and promoting cellular renewal and collagen restoration. Patients report a reduction in fine lines and wrinkles, smoother nasolabial folds, increased facial muscle tone, reduced puffiness, and an overall more youthful appearance. Some patients also report a reduction in the appearance of acne scars, and patients who are not quite ready for a surgical facelift are pleased with the tightening, lifting, and firming of the facial skin and muscles. Most patients can see an immediate improvement in their skin after the first treatment, with continual improvements during the following days and weeks. Three to seven weekly treatments are recommended for best results, with maintenance treatments suggested every two to four months to maintain the effects. Even better, most patients report each ViviFace treatment is as relaxing as a massage or facial.
2. Emsculpt
This is a new, state-of-the-art, FDA-cleared device to build muscle and sculpt your body. High-intensity electromagnetic therapy can enlarge muscles and grow new muscle fibers. Common areas treated include the abdominals, flanks, buttocks, arms, calves, and thighs. A single Emsculpt session causes thousands of powerful muscle contractions which can improve the tone and strength of your muscles. The muscle tissue is forced to adapt to such extreme conditions and responds with a deep remodeling of its inner structure that results in muscle building and, consequently, sculpting your body. The large Emsculpt applicators work on the abdomen, while the small applicators are perfect for arms and calves. Each treatment lasts 30 minutes, and a minimum of four sessions scheduled two to three days apart are recommended for best results.
3. Microneedling
Also known as collagen induction therapy, microneedling makes hundreds of tiny holes in the uppermost layer of your skin. This activates skin renewal, yielding a smoother, firmer, more youthful appearance. The treatment also addresses acne and other skin imperfections. The small wounds from tiny, sterilized needles stimulate the production of collagen and elastin. Dr. Bassichis also offers platelet-rich plasma (PRP) therapy microneedling, a treatment which uses plasma from your own blood to stimulate new cell growth, helping to improve the complexion and skin texture as well as replenish lost skin volume. During PRP therapy, Dr. Bassichis' nurse takes a small amount of a patient's own blood and removes the platelets and plasma to produce his or her own body's healthy PRP. Microneedling with PRP can improve fine lines and wrinkles, soften stretch marks, even skin tone, and firm skin texture. Advanced Facial Plastic Surgery Center recommends a package of three or four microneedling treatments for best results. Most patients can return to work and normal activities same day with minimal redness to the skin.
4. PicoSure Skin Rejuvenation
First developed to remove unwanted tattoos, PicoSure is an aesthetic laser now frequently used to rejuvenate skin and improve its texture. It is the first and only picosecond laser on the market, delivering ultra-short bursts of energy to the skin in trillionths of a second. This laser treatment stimulates collagen production, decreases the visibility of wrinkles, and promotes skin tightening. Clinical research shows PicoSure can also achieve impressive changes in acne scars, textural changes, skin discoloration, and solar aging (sunspots). PicoSure promotes skin rejuvenation on the face, neck, chest, and arms with minimal downtime or skin peeling. Over time, patients continue to see gradual improvements in skin quality, texture, and tone. Patients experience best results with four to six treatments.
[img-credit align="alignnone" id=" 837430″ width="1200″]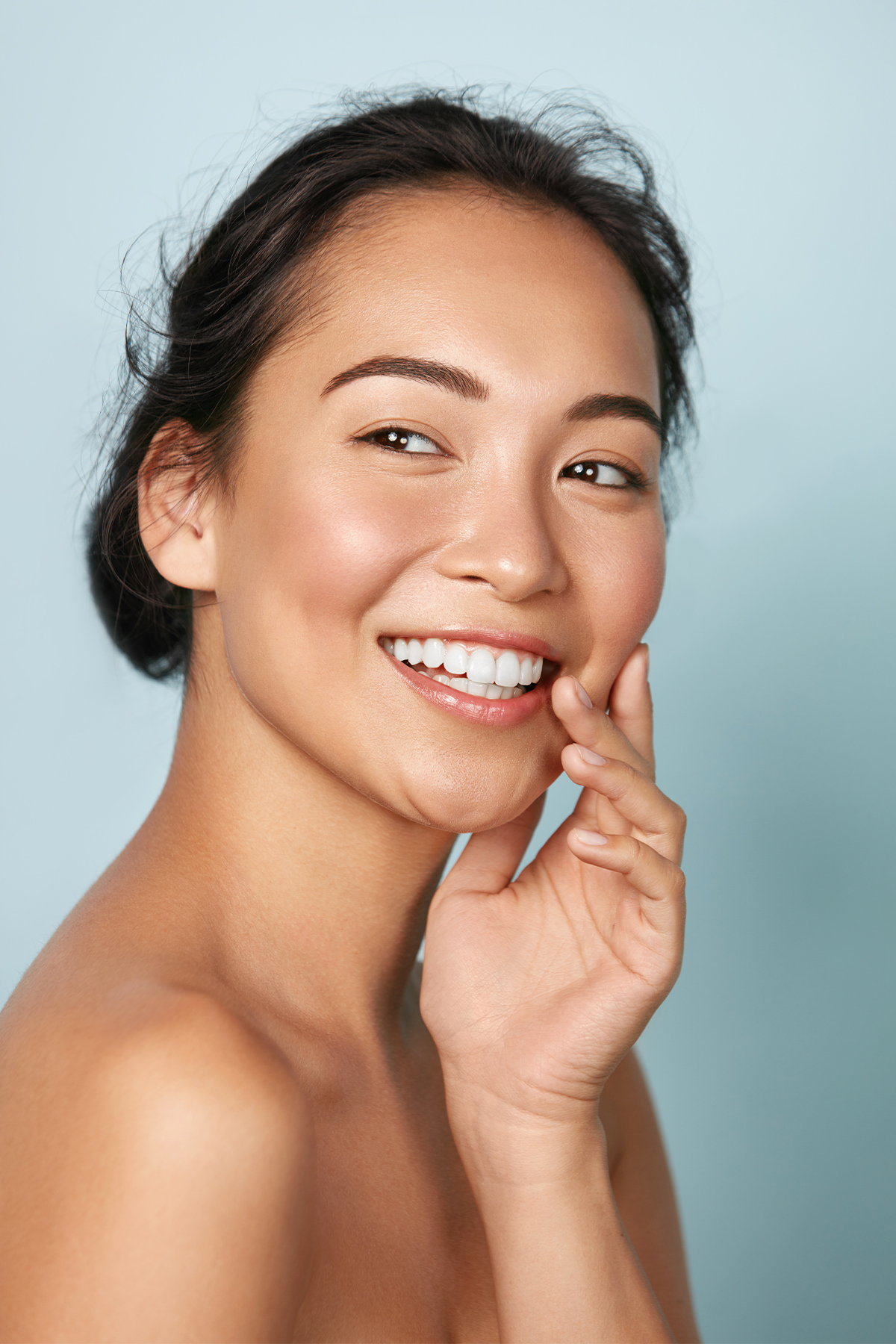 [/img-credit]
5. Injectables
Injectables, such as Botox® Cosmetic and dermal fillers, can restore lost facial volume; fill out wrinkled, flattened, or uneven areas of the face; correct facial asymmetry; lift and augment facial contours, and enhance lips. According to Dr. Bassichis, as a person matures, the face begins to show the effects of gravity, sun exposure, and years of facial muscle movement, such as smiling and chewing. This aging process also leads to loss of fullness in the face, the appearance of sagging lower cheeks, thinning of lips, and the appearance of hollows in the temples. Neurotoxins, such as Botox and Dysport, can achieve a relaxed and refreshed facial appearance and address facial lines and wrinkles. Injectables can also be used as a preventive anti-aging measure. Restylane, Botox, Dysport, Juvederm, Voluma—these are all popular injectables that can be used alone to treat one area of concern or in combination to address a variety of issues at once. As a facial plastic surgeon, Dr. Bassichis uses in-depth knowledge of facial anatomy to customize each patient's treatment The results of dermal fillers are usually immediate, and other injectables, such as Botox, yield results within a few days to a week with minimal recovery time. Injectables may be used alone or in conjunction with other procedures, such as Fractionated CO2 laser resurfacing or a facelift, to achieve customized comprehensive rejuvenation. Says Dr. Bassichis, "The artful, customized combination of cosmetic techniques can give amazing aesthetic results. In this way, results are layered and individualized for each patient. My philosophy of facial rejuvenation is not facial changing, but a restoration to enhance the ageless beauty of my patients. By integrating medical spa skincare, laser medicine, and injectables, we can provide custom treatment plans to uniquely enhance individual natural beauty."
6. Fractionated CO2 Laser Resurfacing
The skin changes over time, losing its volume and giving way to brown spots, texture irregularity, wrinkles, and laxity. While traditional CO2 resurfacing has been the gold standard for facial resurfacing and wrinkle reduction, the revolutionary technology of fractionated CO2 has become a new leader in the field of laser resurfacing techniques. This innovative technology allows the high-energy beams of laser light to form a grid pattern of tiny laser wounds evenly spaced across the skin. Only a portion of the skin's surface is treated by the laser, making the healing process faster and enabling patients to return to normal activities much sooner. In fact, 60 to 80 percent of the skin surface remains untreated, but the rejuvenation is seen everywhere. This breakthrough in science and technology allows patients to take advantage of the incredible results from traditional CO2 laser resurfacing while greatly minimizing the risks and downtime of traditional CO2 lasers. Within a week, there is minimal evidence of having undergone the fractionated CO2 procedure outside of having tighter appearing, fresh skin that continues to improve over the next several months with the formation of new underlying collagen. Results of the treatment become visible right away, whereas other benefits, such as new collagen formation, build up gradually and become more evident over time. 
7. Facelift
Facelift plastic surgery is a popular cosmetic procedure used to reverse facial aging and restore a natural, youthful look to your facial structure. A facelift can be combined with other facial rejuvenation surgeries or facial rejuvenation procedures to produce customized, age-defying results and efficiently reduce the appearance of wrinkles, creases, and folds on the face. According to Dr. Bassichis, a facelift can reverse the effects of aging seven to 10 years and has tremendous benefits for those seeking to achieve dramatic, beautiful, natural-looking, and long-lasting results. Facial plastic surgery requires the subtle and meticulous hand of an expert plastic surgeon. Specializing exclusively in plastic and reconstructive procedures of the face, Dr. Bassichis has more than two decades of facial surgical experience. After an initial consultation, he and his patients make a plan on the aesthetics and procedures before surgery to obtain desired results. Dr. Bassichis may also recommend an accompanying procedure, such as eyelid surgery (blepharoplasty), chin enhancement, nose surgery (rhinoplasty), or fractionated CO2 laser resurfacing, to produce enhanced results alongside a facelift.
[img-credit align="alignnone" id=" 837431″ width="1200″]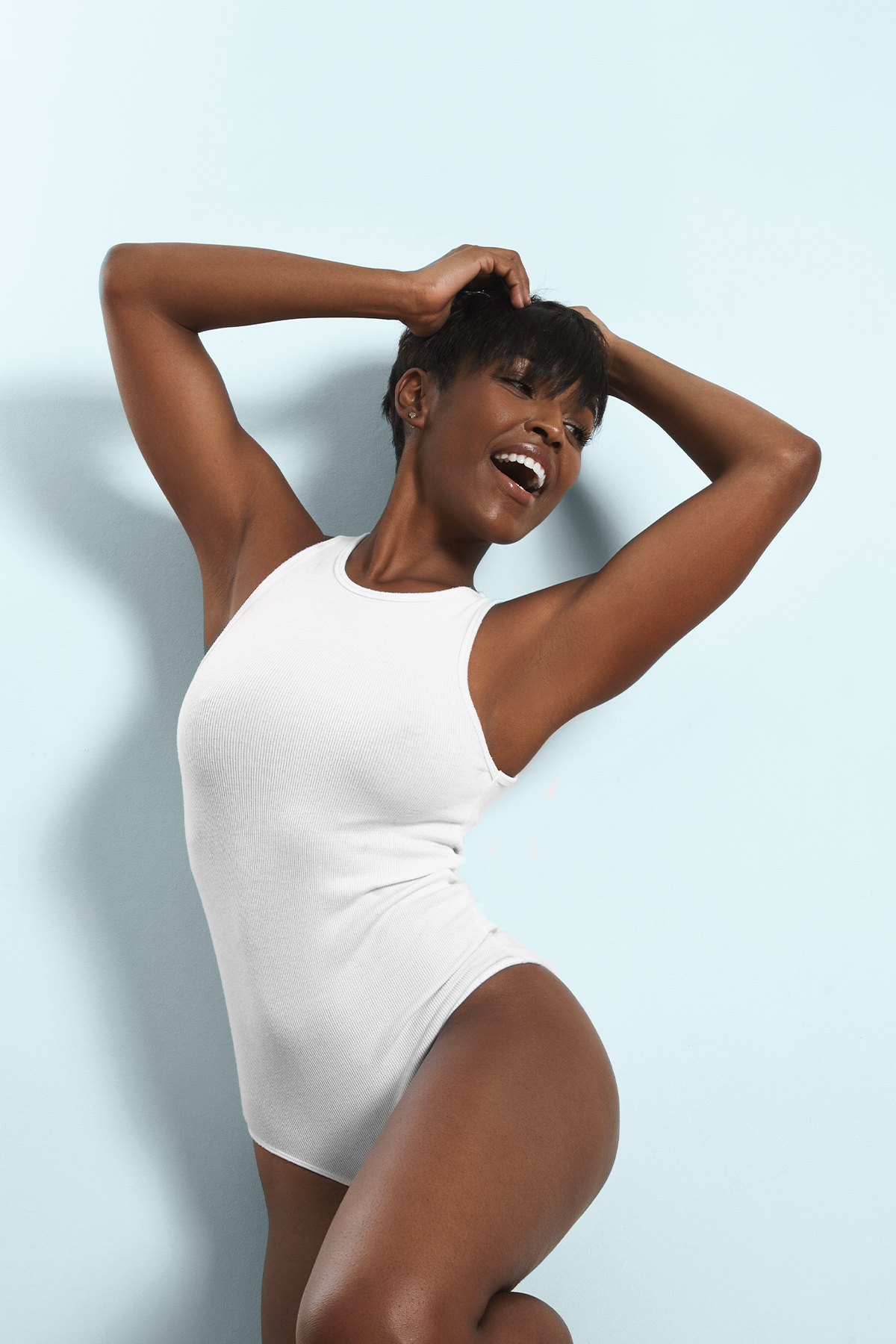 [/img-credit]
8. TummySculpt™ Tummy Tuck
Traditional tummy tuck techniques may result in an unnatural, operated look, particularly in the upper abdomen and around the umbilicus or belly button. Dr. White developed the TummySculpt™ Tummy Tuck to obtain a more defined abdomen and a more natural umbilicus. For most patients, the scar is well hidden beneath the bikini line. A tummy tuck can produce a dramatic improvement in the abdomen by removing both the excess fat and skin and by tightening the abdominal muscles stretched by one or more pregnancies. Since a tummy tuck typically involves tightening the loose abdominal muscles with permanent sutures, it is best to wait until the patient has decided she no longer plans to have children. Weight should be stable, ideal body weight isn't necessary. Precise techniques result in minimal blood loss which allows for little if any bruising and a quick recovery. Patients typically only need Tylenol for discomfort after surgery and they are usually back at work in just seven to 10 days.   
9. Optimized, Rapid Recovery Breast Augmentation
Dr. White also developed this seven-step program to optimize every step of the process while focusing on a rapid recovery without the stuck-on look. By using specialized instruments and precise techniques to avoid bruising and minimize pain, patients enjoy a remarkably quick and easy recovery. Typically, they have no bruising at all and are only taking Tylenol for pain on the day after surgery. According to Dr. White, the two most important factors in breast augmentation involve how the pocket is made under the muscle for the implant and how the surgeon matches the implant to the patient's body and their desired size. Precise pocket dissection is essential to allow for the best cleavage and minimize the chance of the implants becoming displaced after surgery due to over-dissection of the pocket. To achieve natural-appearing breasts requires careful attention when selecting which implants to use. This is best determined during surgery when tester implants are used to try out several implants to ensure that the best implant is selected to match the individual patient's tissues and desired size. Sculpting of the breast tissue over the implant is also often indicated to create a natural result. Since one of the most common reasons women seek revision breast augmentation is to change the size, Dr. White believes it is best to optimize the size the first time.
10. Rapid Recovery Mommy Makeover
This is the latest advance in breast and body contouring offered by Dr. White. Incredible results can be seen when a tummy tuck is combined with breast enhancement (breast augmentation or breast lift) or liposuction of the hips, thighs, and knees. Dr. White calls this the "Tummy & Above" or "Tummy & Below." Many patients opt for all three as moms are eager to get back into bikini shape after they finish having children. "Pregnancy can wreak havoc on a woman's body with weight gain, engorged breasts, and a stretched tummy," Dr. White says. "Unfortunately, the body typically doesn't rebound back to the pre-pregnancy state, especially after several kids. Moms often struggle with deflated drooping breasts, loose skin, and lax muscles on the belly, as well as added weight on the hips and thighs despite a healthy diet and vigorous exercise." The Rapid Recovery Mommy Makeover is a different and innovative approach to address these concerns. Most patients find it hard to believe that they can have a tummy tuck and breast augmentation or breast lift with little (if any) bruising, be off pain pills in 24 hours, and be back to office work in seven to 10 days.
Signup for D Exclusive
Get partner offers, discounts, and more delivered right to your inbox each week.