For local high school students, the arrival of springtime in North Texas can only mean one thing: prom is right around the corner. While there is still some uncertainty about what the second year of pandemic proms will look like, Dallas area boutiques are working hard to ensure that students will look and feel their best. "Prom is still happening, whether it is being put on by the school or put on by the moms or they are planning a dinner," says Alexa Graham, manager of the WatchamaCallit Boutique. So whether you plan to dance the night away with a small group in your friend's backyard or in a ballroom with your classmates, here are some tips on how to find the perfect dress for the special occasion.
Alexa Graham
Pretty in Pink "Neon pink and hot pink are really big this year. One-shoulder styles are super big. But definitely for the colors it would be the neons, and especially pinks and purples."
Perfect Fit "This year, some designers are not keeping inventory for reorder, so what we have in the store is probably all that we will be able to get in. Online is super hard with formalwear because all dresses are different, especially the fit and styles. If they want to find the dress that they love and not have to settle for their second choice, I would tell them to shop now because this is when we have all of our new stuff and we have everything in."
Round and Round "We are sanitizing after each customer comes in and out. They get to pick five or six dresses to get started, but they can always do round two or round three. They can make an appointment, but we also do have walk-ins, and they are just spread out with an empty dressing room between each party. We are doing about three to a party, including the girl."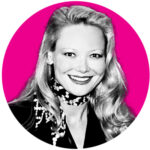 Tina Loyd
Neon Lights "Pink is very popular this year; so is purple. We are seeing some neon colors. I am really seeing the young ladies like something that is bright, happy. They are wanting something new, fresh, and trendy. They are not wanting last year's dresses or just a run-of-the-mill dress."
Getting Misty "We are generally limiting groups to five people. We steam every dress upon arrival. We take the temperatures of all guests and team members upon entry. We sanitize dressing rooms between use. We treat our store weekly with an electrostatic sanitizing mist. We have professionals come in and spray everything down."
Wide Open Spaces "We have an appointment option, which gives customers their own private room. We have 14,000 square feet and 50 dressing rooms. During the week, there might only be three sets of customers in the entire store, so you can have a whole section of dressing rooms all to yourself."
Nerissa von Helpenstill
(temporarily at 8416 Preston Rd. for remodeling due to winter storm damage)
Candy Girl "Definitely this year, as far as color, we are seeing a lot of pastels. As people are working through the pandemic, I think anything that is an uplifting or inspiring color is doing quite well, like bright yellow. We are seeing blues in a lot of happy shades. So happy and candy colors are huge trends for us this spring."
Rebel Rebel "From what we have heard from our clients, as well as local high schools, like Highland Park, they are not necessarily having a traditional prom. I feel like proms will be more grassroots, such as groups of friends putting together an evening, or parents putting together something for the students. So the styles, I think, will really range. We will still see people purchasing the traditional prom gown, but I also think we will see people gravitating toward more day dresses and trendy dresses from lines like Cinq à Sept and Ganni."
Ray of Light "Our fitting rooms are large and accommodating, so that you can have plenty of room to try things on with you and your mom, or for you and your sisters or friends to be together. We are disinfecting each of our fitting rooms after they are used. We are using UV light to disinfect any of our clothing that has been tried on each day before it goes back out onto the floor. We are also doing virtual appointments. We can accommodate clients via a FaceTime call and send several dresses to their home for them to choose the right one and then send the rest back."
Donate the Dress
After a financially difficult year for many, purchasing a new prom dress might not be possible. But don't fret: several dress closets are ready and willing to serve this need in North Texas. If you would like to help out by donating a dress, they ask that the dresses be dry-cleaned and delivered on a hanger.
We're All About the Dress
6242 Rufe Snow Dr., North Richland Hills. 817-412-0727
"This is the 13th year that we have furnished prom dresses for kids in school," says Janie Tillery-Wood, owner of We're All About the Dress. "We have the shoes, makeup, and jewelry. Everything in here is donated, and we are all volunteers." They ask for a small donation to help defray costs, and any student  can come to the store during business hours to try on and pick up a dress.
Junior League of Arlington's Glass Slipper Boutique
A partnership with the Ethel Ransom Humanitarian and Cultural Club of the Fort Worth Association of Federated Women's Clubs has enabled the JLA to continue to host the annual event during the pandemic. "We are holding a hybrid event where girls will be able to look at dresses online," says JLA president Jamie Burchfield. "We will take photos of all of the dresses and then upload them to the website so girls can reserve a dress for $5, and then we will host pickup events where they can come to our center." Last spring, JLA received more than 700 new dresses from Macy's after proms across the country were canceled. Anyone with a valid student ID is eligible.
Get the AtHome Newsletter
Enjoy Dallas' best trends, hot properties, and tips from local designers to help you nest in style delivered weekly.