presented by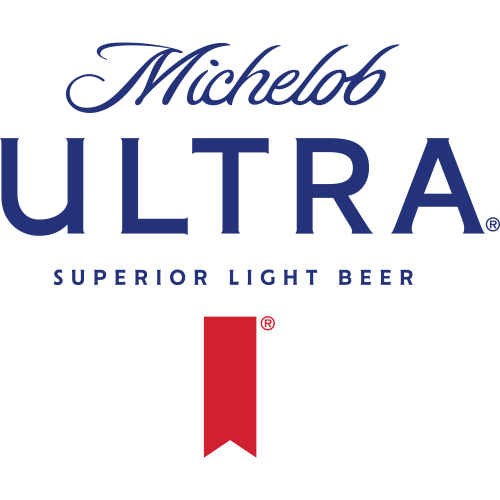 Through repetition, the phrase has become something of a joke. "These unprecedented times." But as with many jokes, the laugh is a shield we raise to protect ourselves from a painful truth. In other words, this pandemic has totally sucked. As a staff, we are still not dining inside restaurants. And there are some popular (read: packed) patios in town where we don't feel comfortable. So the list you see here is by no means comprehensive. Let's call it highly curated. These are the patios that got us through the winter, the ones where we've felt at ease this spring, the ones that will sustain us with food and drink and safely distanced fellowship until this hell is behind us. Please enjoy responsibly.
⋆ Oak Lawn ⋆ Design District ⋆ Park Cities ⋆
A Guadalajaran Fantasy
4931 W. Lovers Ln. 214-891-5673
We love a patio with a fountain. And José has a fountain to top any other in town. Its centerpiece is a golden ceramic crown in the shape of a glittering agave piña. We happen to know the story behind said piña, molded from a live specimen that was strapped into an SUV like a baby in a car seat and trekked across the Jaliscan landscape. We're also well acquainted with chef Anastacia Quiñones-Pittman's electric aguachiles of raw fish and edible flowers, as well as dishes with what we like to call her "infinity" mole (from a generational batch of mole), a brunch we unabashedly adore, and a coconut ceviche that will steal any show. Feast on these on the cactus-lined patio that's open on two sides like a veranda. And that doesn't even mention the top-shelf frozen margarita. As if we need another reason to bask.
On the Waterfront
2095 Summer Lee Dr., Rockwall. 469-769-4628
The Design District outpost of this tiny chain overlooks Turtle Creek. The Cypress Waters spot is perched over North Lake. And Plano has Pitman Creek. Owner Shannon Wynne says the Plano patio is the prettiest of the lot, but our fave is in Rockwall, where the patio overlooks Lake Ray Hubbard. Four of its tables offer bench swings suspended on chains, so you can gently sway by the water as you eat a Brad Sham.
Low-Key Lounging
2530 Butler St. 972-707-0523
Breweries are zero-judgment zones. You want to grab a PB&J-inspired Berliner weisse with your kids—it's BYO juice box for them—and catch the game on your phone? Cool. Drinking a hazy IPA alone with a book? Great! All are welcome here at candy-colored picnic tables situated under the occasional whoosh of a DART train.
Big Tex's Backyard
1950 Market Center Blvd. 214-741-4141
Don't Go For a Spin: You can't get in a gondola at Ferris Wheelers, but you can get your fill of smoked brisket, banana pudding, and bluebonnets in bathtubs.
It took a certain amount of bravado to set a Ferris wheel in the middle of the Design District, looking like somebody's idea of an April Fools' joke or a piece from a forgotten Hollywood film set about Coney Island's heyday. Embrace the kitsch on this dog-friendly playground, where the glow of the decorative (i.e., nonworking) 50-foot, 12-gondola vintage wheel serves as a backdrop to your cornhole games. Amid the fences' painted bluebonnets, it's not cotton candy but barbecue that you bring to your picnic table or bar-height nosh station, amply spaced and decked in gingham oilcloth. Grab a beer and make the rounds of post oak-smoked and rotisserie-fired brisket, sausage, ribs, and pulled pork shoulder, with mac and cheese, slaw, and all that carnival jazz.
Can't Stop the Funk
3902 Maple Ave. 214-522-8466
The Grapevine patio is perfect in nearly any weather thanks to summer fans and winter heaters. (They close when it rains.) The basketball hoop may be shut down and you can't order inside at the bar, but it's still the Grapevine. This was always the type of place where you wouldn't look twice if someone came in wearing a mask.
La Vie en Rosé
3311 Oak Lawn Ave. 214-521-0295
As the name would suggest—Parigi is Italian for Paris—the grand dame does conjure the urban thrill you might feel at a sidewalk bistro, if Oak Lawn were a grand boulevard. Chic sunglasses on, pinkies out: when you sip rosé or nibble a charcuterie plate at one of the marble-topped tables under the black-and-white awning, it's a see-and-be-seen vibe.
⋆ Deep Ellum ⋆ Expo Park ⋆
Soak up the Sun
3615 Parry Ave. 972-685-5666
The interior of this mezcaleria next to Fair Park is as moody and warming as a flight of añejo mezcal. Outside, though, under fluttering rainbows of papel picado bunting, the modest front patio is basked in sunlight. Order the pork belly chicharrón—cooked sous vide, then fried until ultra crispy—and a glass of nectar de nopales, a cocktail of sotol, ancho chile verde liqueur, cucumber, lime, cactus, and Topo Chico.
In With the Old
2645 Commerce St. 214-230-3687
This massive patio, carved out from century-old, brick-faced industrial buildings, is adorned with a glittering chandelier—the perfect note of ambience for this trendy gathering place at the heart of Deep Ellum's recent revival. Enjoy a craft cocktail or one of 99 beers on draft, and don't miss the Club Schmitz burger prepared on the old grill salvaged from the classic dive.
Notched-Up Nostalgia
3400 Commerce St. 469-496-2655
For years, Kim Finch had been lusting after the 1920s-era gas station that sat right across the street from her beloved Double Wide bar in Deep Ellum, its vintage glass-block windows beckoning. When the spot became available, she jumped. The building's inextricable link to cars—yes, Finch has a huge affinity for vintage wheels—makes its reincarnation into Thunderbird Station all the more fitting. Now, after more than a year of renovation, it has a charming 5,400-square-foot patio and a giant triangle aimed at where Exposition and Canton meet.
The pointed roof seems to thrust itself into the sky like the winged mascot perched above the patio, a guardian hood ornament. And the nostalgic menu matches the vintage vibe: sloppy Joes, Frito pie, bologna sandwiches, and cocktails modeled after orange Creamsicles or inspired by fruity Push Pops. Finch isn't aiming for gastronomic heights here. It's comfort food, just like the tuna salad sandwich she remembers eating in the summertime out by the pool as a kid.
⋆ Oak Cliff ⋆ West Dallas ⋆
The Corner Spot
316 W. Seventh St. 214-944-5958
The beloved brunch and all-day breakfast spot channels the vibrancy of its neighborhood. The windows that open out onto the patio create a good flow. Grab coffee while you wait to dive into a stack of red velvet pancakes, brisket and potato hash, or avocado toast. We also recommend the excellent beignets, a perfect precursor to a Bishop Arts stroll.
Seafood Boil Bash
233 W. Seventh St., Ste. 100. 214-253-9311
Though it is known as a sophisticated spot for Asian-influenced seafood, the freshly shucked oysters and crab po'boys also nod to Krio's Cajun aspect. No matter how fancied up the fare, a seafood boil—bibs and all—is a perfect outdoor affair. The casual wraparound patio feels like picnicking with neighbors, except lychee cocktails and crisp sauv blanc flow from the expert bartenders.
The Best Little Parklet in Dallas
407 N Bishop Ave. 214-943-9200
Being the younger sibling means getting away with a lot more. A parklet—the size of a parking space or two—is the little sister to properly raised patios that have permanent wrought-iron fencing and cushioned seating. Parklets, however, are easygoing and a bit bare-bones at times. The tables and chairs might be refurbished hand-me-downs. Situated in parking spaces next to sidewalks, a parklet is akin to a wild child living on the street's edge. (Feel the gentle breeze of an F-150 whizzing by.)
Like curbside delivery and alcohol to-go, Dallas parklets were born in (and due to) the pandemic, amid reduced indoor capacities and shuttered dining rooms. As the demand for outdoor dining grew, so did these pop-up patios. The city launched a temporary parklet program with the help of Better Block's designs last May, and dozens have since sprung onto Dallas streets.
Eno's Pizza Tavern in the Bishop Arts District ranks pretty high among them. Dressed up with bright red umbrellas and wood banquettes, they are airy yet cozy places to sip vino and eat pizza dolloped with goat cheese. Eno's parklet also has the best people- and—perhaps more important—dog-watching potential. Don't be surprised if you see a Ferrari skrrt up to the parklet perimeter to park illegally for a pizza run. (Seriously, someone pulled up and grabbed a 12-stack of pies.) Keep your tableclothed patios. We'll be kicking back on a hand-me-down parking space. —Rosin Saez
Courtyard Comidas
407 W. 10th St., Ste. 140. 972-809-7950
When the nationally acclaimed Trompo moved from its bare-bones spot on Singleton to Bishop Arts, it didn't lose its authentic Monterrey mojo—but it did gain a communal courtyard. Place your order for a campechana and elote en vaso at the window, and get situated at a bistro table in the shade. Check Instagram for Luis Olvera's occasional weekend pop-up menus, which may include alambre and discada fired up in the yard, accompanied by Codie Binion, aka DJ Smoove, and banana pudding.
A Little So-Cal in West Dallas
1601 Singleton Blvd. 469-765-5191
Frida's hidden 14-table patio (and that's all—the West Dallas oasis offers outdoor seating only) is a portal to the art of quesabirria, the traditional broth-and-griddled-taco combination as practiced by Maria Barragán. It's also a magical enclave where, at night, a trompo stand and elotes cart reign. Savor aguas frescas and snap selfies near 'grammable murals of the restaurant's namesake.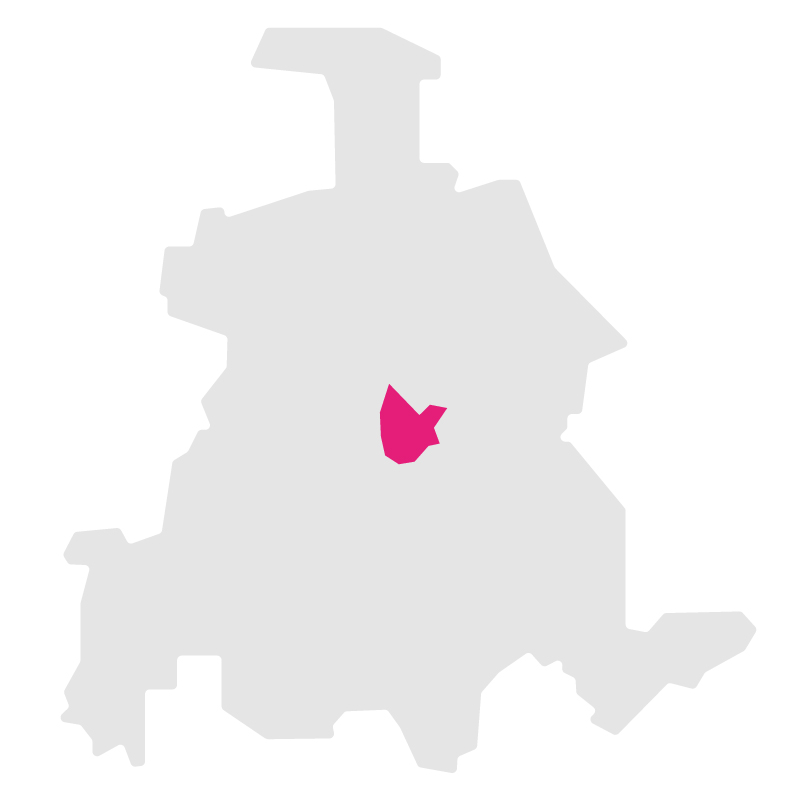 ⋆ East Dallas ⋆
Noodling Around
4812 Bryan St., Ste. 101. 972-803-3373
When we seek out patios, we don't go just for the digs but to be part of a neighborhood. Khao Gang, née Khao Noodle Shop, was part of revivifying East Dallas, and under its shared patio's overhang, where many a boat noodle broth has been slurped, you can sip and snack on some of the best bites in town—with Jimmy's, Sakhuu Thai, and even a funky pickle shop mere steps away.
A Greenville Landmark
2026 Greenville Ave. 469-862-8780
The long stretch of Greenville Avenue boasts its fair share of outdoor dining spaces. Ambiences range from backyard cookout with light beer and live music to game-day day-drinking on the roof. Son of a Butcher, a recent addition to the bustling restaurant thoroughfare, strikes a happy balance. With eggshell white picnic tables on the green grass turf out front, it mixes casual dining with elevated wagyu burgers and boozy shakes. Billed as a "burger slider bar," the restaurant took over the space formerly occupied by Melios Bros Char Bar, a beloved 50-year-old diner that was showing its age. Through Son of a Butcher—or, simply, SOB as it's emblazoned on the side of the restaurant—the burger legacy lives on at this address, as does the triple-pitched roofline. Sliders can be classic or dressed up with blackberry jam and bacon; another swaps beef for smoked brisket paired with caramelized onions and Gouda. There's a whole lineup of chicken sliders, too, like the ever-trendy Nashville hot made with pimento cheese and heat-quelling pickles.
The Big Kid's Playground
1520 Greenville Ave. 214-827-1520
Desert Racer takes up much of a vast lot on Lowest Greenville. Enter the compound and it's a wonderland of excess, Nick Badovinus-style. Is that a vintage Airstream van parked to one side? Indeed. And we're happy to play along, to suspend reality for the time it takes to sip a frozen margarita or two. Because more than any other Badovinus concept, Desert Racer is like a drive-in movie theater, perhaps showing a Tarantino-esque double feature. In fact, it is a double feature, with the side hustle Ese Pollo doling out smoked birds, tortillas, and margaritas to take home. But it's also a vacation. With its own bar and turf and cactus gardens as centerpieces, it's something freewheeling with highballs and fire-kissed tacos. Badovinus wanted "sunshine and brightness," he once told us. He got it. What's not to like about a patio-sit that's akin to a Baja stint with no extra charge?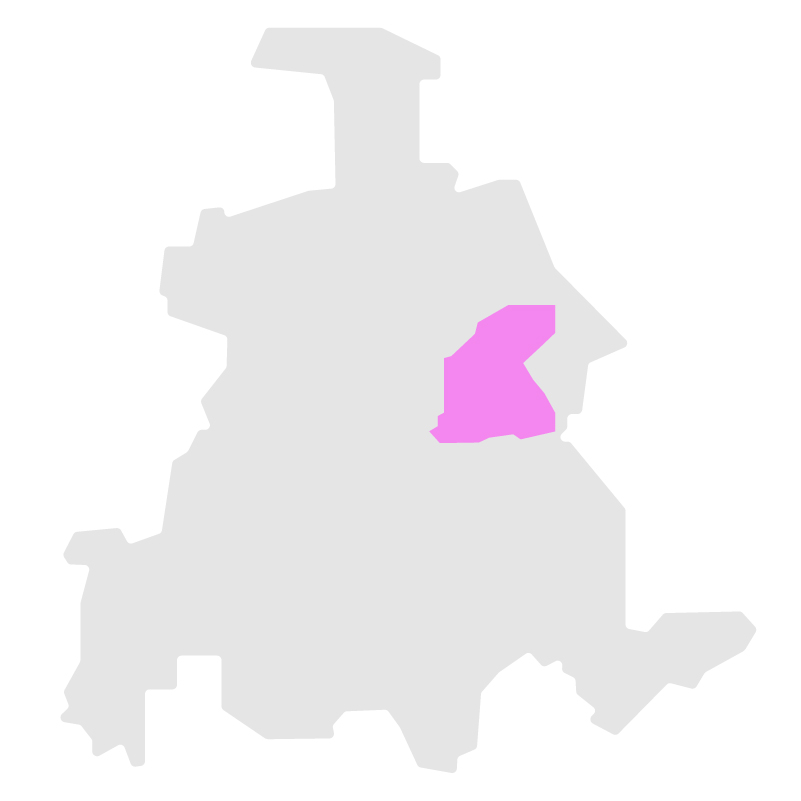 ⋆ White Rock ⋆
Luck of the Irish
8518 Plano Rd. 469-677-0174
You know Peter Kenny from the Dubliner. Now he and his wife, Cheryl, have a charming place on the southern end of Lake Highlands, a part of town that was until their arrival in desperate need of patio space. On their crushed granite hideaway in back, dip grilled bread into the mussels marinière broth before you move on to the Lochland's burger.
Lake-Adjacent Property
7331 Gaston Ave., Ste. 100. 214-989-7570
When you pull up to the building that once housed a YMCA, you might think the patio is only the ad hoc room on the side, wrapped in plastic. Don't worry. There is a huge open-air space out back, with rows of patio tables and pastel chairs under string lights and a fence that mostly obscures the fact that it's on the industrial back end of a strip center. The nearness of White Rock Lake completes the illusion.
Turf Love
8602 Garland Rd. 469-776-5655
Co-owner David Cash says he has spent $500,000 on his 10,000-square-foot "yard," planting more than 20 mature live oaks at opening four years ago and last summer adding artificial grass and a checkerboard of concrete pavers. If bocce and cornhole aren't enough to keep you busy, work your way through one of the city's biggest bourbon collections, about 350 bottles. Oh, and brisket queso!
The Worst Patio in Dallas
6448 E Mockingbird Ln. 214-584-6253
Seven years ago, something magical happened in a strip mall off Mockingbird Lane: Stacie and Dale Czech opened Lakewood Growler, a tiny beer bar with 36 taps. At the risk of romanticizing the place, it has become a linchpin of East Dallas, and I expect one day the history books about Dallas will include at least a chapter on the Growler's influence on our city's civic and cultural life. Politicians and pastors, musicians and media members, even lawyers share bench seating at tables built by the Czechs, talking over the issues of the day and telling jokes unfit for children's ears, even though children are oftentimes present. I count several close friends I would not otherwise have if it weren't for the Growler.
Anyway, it's a good bar. My wife hates it.
When the pandemic hit, a dozen of my Growler friends retreated to a text group where we've kept up with each other's lives and tried to create a semblance of the community that became too dangerous to enjoy on those bench seats. When the Growler went to takeout only, we stopped in for crowlers, but the beer was never the main draw. When the Growler went to 25 percent occupancy, that still didn't work for us, and we left the place to the 15 people at a time who didn't share our level of concern.
The Czechs, meanwhile, were struggling. They didn't see how they could keep the place going without dipping into their life savings. So in early September, with help from his father-in-law and brother-in-law, who drove up from New Mexico, Dale broke out the power tools and built himself a patio. It took him three days. I happened to visit on the second day and watched him work from a table that had been set up in the covered breezeway between the Jackson Hewitt office and the Doggie Den. Dale favors ugly river sandals because they don't slip on spilled beer in the walk-in cooler. He was wearing those sandals as he sawed and hammered. One of his feet was bleeding.
The Lakewood Growler patio covers 270 square feet and occupies two parking spaces in a sea of concrete. Its deck is made of plywood sheets that were painted black and have already begun to warp. There is nothing to look at but cars and people picking up their dogs or dropping off their tax documents. There is no cornhole or live music or anything other than a flat surface upon which to set your beer and your butt. By God, though, it's outdoors.
Like thousands of small-business owners across this country, the Czechs did what needed to be done to keep their doors open and their staffs working. These people showed us true grit. Heck, Dale shed blood and tears to keep it all together. OK, I didn't see him cry, but if you cut your foot at a construction site, wouldn't you cry?
Toward the end of winter, I went to the Growler patio to meet an adman, an attorney, and an artist. (It was my "A" day.) The artist had essentially spent a year with no one to talk to but his dog and whatever he'd conjured on his canvases. He'd had COVID, a really rough bout of it, and wasn't taking many chances. But a postage stamp of a patio in the neighborhood with just three friends? It drew him out of the studio and into the real world again. It was just two hours, but sometimes two hours is all you need to regain your sanity. He told me later how much he'd needed it.
It's true what they say. Not all heroes wear capes. Some wear ugly river sandals. — Tim Rogers
⋆ Downtown ⋆ Cedars ⋆ South Dallas ⋆
For Love of Country
6907 Bexar St. 972-707-0274
Get a latte and a pecan sticky bun in the coffee shop, or a buttermilk-battered fried green tomato sandwich and a scoop of honey butter ice cream in the cafe, and then take a seat amid the artichokes and herbs on this working urban farm. Follow the Facebook page to catch multicourse farm-to-fork dinners with live music. You might find yourself breaking biscuits with The D.O.C. under the South Dallas stars.
Downtown Oasis
311 S. Akard St. 214-838-1422
There is nothing else in Dallas like Jaxon. Garage doors at the bar open onto a 10,000-square-foot pebbled patio with cafe string lights hung between live oaks, TVs everywhere, Adirondack chairs waiting for you to plop down with a $4 happy hour draft, dogs lying at feet, a live band plugging in, and a giant game of Connect Four standing at the ready. You can even wander around the AT&T Discovery District with a drink in your hand. This is truly a destination patio, like Joe T. Garcia's in Fort Worth. Only it's smack in the middle of downtown, an urban oasis of barbecue and beer.
Play Keepaway
1807 Gould St. 214-428-1555
The chain-link fence around the enormous yard makes it easy to gauge how crowded Lee Harvey's is at any given moment. Hell is other people in this pandemic, after all, and for a virus that would prefer an enclosed space and the company of others, this Cedars dive makes it easy to sequester yourself away from risk as much as possible. And if it's too crowded, just try another time. Like a weeknight. The bar closed its cramped interior, but outside there are at least two dozen slumping picnic tables ready to hold your Lone Star and a half-pound burger. (The latter is still half-price on Tuesdays.) It's about as normal as things get these days.
⋆ Northern Dallas ⋆ Collin County ⋆
Patio to Plate
8100 Dallas Pkwy., Ste. 115, Plano. 469-287-2043
The American bistro's namesake dish, the Bavette steak, is aged in-house for 50 days before being marinated in pineapple and ginger and seared on a 600-degree grill. It tastes best while lounging next to an outdoor fireplace on a patio surrounded by a chef's garden featuring 36 varieties of herbs and vegetables grown in hydroponic towers.
Small-Town Charm
107 S. Church St., McKinney. 469-631-0035
Nestled under a canopy of old oaks in historic downtown McKinney, this popular spot is a blend between a German beer garden and family barbecue. Cornhole, foosball, and an outdoor grill serving up hamburgers and hot dogs complete the backyard vibe, while the inside kitchen has you covered with a full menu of Texas comfort food, like Frito pie and tacos.
La-Di-Da Tex-Mex
6859 Arapaho Rd., Ste. 601. 469-372-7076
Chef Michael Ehlert tucked his fine-​casual eatery amid a nondescript shopping strip in Far North Dallas and decorated it with pastel pink tables and string lights. There, heavenly horchata, cider-glazed steak enchiladas, and elotes showered in finely curled citrus zest await. It's enough to make you forget you're dining between a locksmith and a Starbucks outpost.
A Piece of Austin in Frisco
7080 W. Main St., Frisco. 469-888-4037
When work brought Ursula and Lance Clayton to Frisco from Austin, they found an old Craftsman bungalow in Frisco's overlooked historic center and created the kind of intimate neighborhood hangout they thought they'd left behind. During good weather, the wraparound front yard fills with regulars for wine flights, pizza and panini, and live music.
A Northern Escape
506 Lockwood Dr., Ste. A, Richardson. 469-399-1599
The view is, well, the view, only changing based on what cars are in the lot out front. But in this hopping strip center just off Central, Lockwood has created a Christmas-light-lit grotto that helps you forget where you are. Does ordering a couple of Hibiscus Basil Lemonades (Lockwood's own hibiscus vodka, fresh basil, and lemonade) also help? Of course.
Get the SideDish Newsletter
Dallas' hottest dining news, recipes, and reviews served up fresh to your inbox each week.
Author
Before John Gay became the production director for D Magazine in 2016, he spent nine years Photoshopping the pretty pictures…