From the Tank
Vin rouge, vin blanc, or vin rosé | 3 liters
This natural wine in a box, with its eco-friendly packaging, may not scream boho chic. But if this is the new table wine, we're in. You're looking at Côtes du Rhone varietals—a smoky red blend, a classic chardonnay, or a rosé—all of which are hand-harvested from a small, organic vineyard. Think "classy," not "cardboard."
Available at Bar & Garden, $39
Forty Ounce
Muscadet 2016 | 1 liter
French winemaker Julien Braud's edgy labeling appeals to the millennial drinker, yet the contents speak to an educated palate. A screw-top Loire Valley wine you can take seriously? Not a problem. Try crisp, refreshing Muscadet (the minerality comes from the gneiss terroir) or trendy gamay. The rosé became a viral sensation.
Available at Bar & Garden, $20; Total Wine, $15
Monte Rio Cellars
Lodi Mission 2019 | 1.5 liters
Patrick Cappiello is a sommelier-winemaker with a full sleeve of tattoos that are as inky as his 80-year-old mission grape vines. He evokes Northern California tradition with underdog grapes like these, which are carbonically macerated in the Bordeaux style, organically farmed, hand-harvested, and naturally fermented.
Available at Bar & Garden, $48
Downward Dog
Riesling | 3 liters
A female entrepreneur and her cockapoo are behind this lifestyle- centric brand. With playful labels, like a "smooth and centered" merlot and a penchant for ladies' night- or day-at-the-pool vibes, it'll have yoga lovers perking their ears. But don't dismiss the Washington Columbia Valley AVA behind the five varietals and two blends.
Available at Central Market, $18
Lunaria
Pinot grigio or Cerasuolo d'Abruzzo | 3 liters
A transportable box shaped like a birdhouse delivers biodynamic, Demeter-certified Italian wines with storybook names, like malvasia and Cerasuolo d'Abruzzo. With natural fermentation and skin contact, this several-time winner of the Concours International Best Wine in Box award is not at all child's play.
Available at Central Market, $30
Wines Outside The Box
Experts share more options for getting high-value wines on the cheap.
Julie Buckner Lane, Bar & Garden owner
Sniff out great finds in the delightfully rambunctious territory of higher-acid red and orange wines that you can chill, like gamay and grenache, says Buckner Lane. For these medium- to light-bodied wines, younger vintages mean they're not outrageously expensive, staying within the $15 to $25 range. "You really can get incredibly creative," she says. Pro tip: pop a red in the fridge for 20 minutes to reach a glou-glou quaffing temp.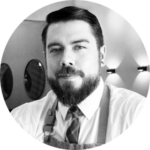 Cameron Cronin, Trova Wine + Market wine director
Cronin recommends staying classy and drinking luxe on the cheap with New World wines from Australia, New Zealand, or South Africa. Declassified Burgundies—premier- or grand-cru vineyard wines sold as lower-price-point local or regional wines—also offer surprising bargains. With relationships with Burgundian producers, he's stocking these at Trova.
Get the SideDish Newsletter
Dallas' hottest dining news, recipes, and reviews served up fresh to your inbox each week.