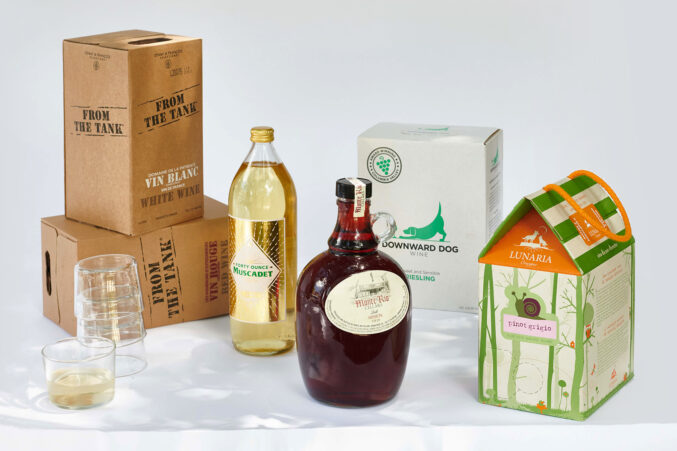 The Best Large-Format Wine Dallas Has to Offer
Find serious vintages on the cheap—yes, in big bottles and boxes. This ain't Franzia.
From the Tank
Vin rouge, vin blanc, or vin rosé | 3 liters
This natural wine in a box, with its eco-friendly packaging, may not scream boho chic. But if this is the new table wine, we're in. You're looking at Côtes du Rhone varietals—a smoky red blend, a classic chardonnay, or a rosé—all of which are hand-harvested from a small, organic vineyard. Think "classy," not "cardboard."
Available at Bar & Garden, $39
Forty Ounce
Muscadet 2016 | 1 liter
French winemaker Julien Braud's edgy labeling appeals to the millennial drinker, yet the contents speak to an educated palate. A screw-top Loire Valley wine you can take seriously? Not a problem. Try crisp, refreshing Muscadet (the minerality comes from the gneiss terroir) or trendy gamay. The rosé became a viral sensation.
Available at Bar & Garden, $20; Total Wine, $15
Monte Rio Cellars
Lodi Mission 2019 | 1.5 liters
Patrick Cappiello is a sommelier-winemaker with a full sleeve of tattoos that are as inky as his 80-year-old mission grape vines. He evokes Northern California tradition with underdog grapes like these, which are carbonically macerated in the Bordeaux style, organically farmed, hand-harvested, and naturally fermented.
Available at Bar & Garden, $48
Downward Dog
Riesling | 3 liters
A female entrepreneur and her cockapoo are behind this lifestyle- centric brand. With playful labels, like a "smooth and centered" merlot and a penchant for ladies' night- or day-at-the-pool vibes, it'll have yoga lovers perking their ears. But don't dismiss the Washington Columbia Valley AVA behind the five varietals and two blends.
Available at Central Market, $18
Lunaria
Pinot grigio or Cerasuolo d'Abruzzo | 3 liters
A transportable box shaped like a birdhouse delivers biodynamic, Demeter-certified Italian wines with storybook names, like malvasia and Cerasuolo d'Abruzzo. With natural fermentation and skin contact, this several-time winner of the Concours International Best Wine in Box award is not at all child's play.
Available at Central Market, $30
Wines Outside The Box
Experts share more options for getting high-value wines on the cheap.
Julie Buckner Lane, Bar & Garden owner
Sniff out great finds in the delightfully rambunctious territory of higher-acid red and orange wines that you can chill, like gamay and grenache, says Buckner Lane. For these medium- to light-bodied wines, younger vintages mean they're not outrageously expensive, staying within the $15 to $25 range. "You really can get incredibly creative," she says. Pro tip: pop a red in the fridge for 20 minutes to reach a glou-glou quaffing temp.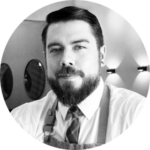 Cameron Cronin, Trova Wine + Market wine director
Cronin recommends staying classy and drinking luxe on the cheap with New World wines from Australia, New Zealand, or South Africa. Declassified Burgundies—premier- or grand-cru vineyard wines sold as lower-price-point local or regional wines—also offer surprising bargains. With relationships with Burgundian producers, he's stocking these at Trova.