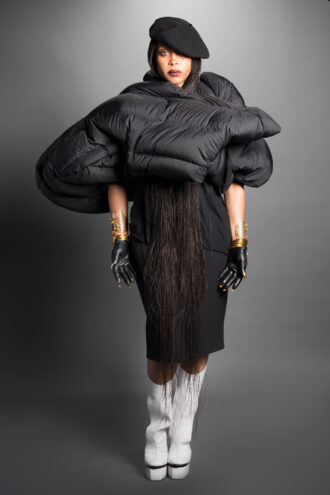 Erykah Badu
Badu started working out how she could keep performing as soon as the world shut down in March, wanting to make sure whatever she did had the same integrity and creativity as before. After creating her own streaming service (naturally), Dallas' soul queen began her Quarantine Concert Series, charging $1 to $3 per stream. Her homebound gigs bring the same playful spirituality and free-flowing musicality as her pre-pandemic live shows, but with a newfound intimacy. And, as always, she is unapologetically herself in each livestream. Hopefully Badu won't have to make her annual birthday gig in February a part of the series. But if she does, you know it will result in something extra special. 

Justin Tipton and The Troublemakers
In March, Tipton began streaming his blend of blues, folk, and rock via Instagram (@justintiptonmusic) and his Facebook page. Sometimes it's him playing at home. Other times, he's backed by the band on a socially distanced stage. Either way, the shows draw heavily from the group's self-titled debut album, released last year.
Marc Rebillet
Rebillet, aka Loop Daddy, pioneered the drive-in tour in June, performing 12 shows in nine cities. The improvisational electronic musician streams live on his social media, keeping an erratic schedule and almost always dressed in a kimono or robe. The Booker T. grad keeps it positive, creating a new topic for each stream, like "Surviving" or "I Love That Energy."
Sarah Jaffe
Jaffe's pandemic aesthetic is straightforward. She performs live in her living room, as well as in socially distanced Dallas theaters, radiating vibrance through her bright clothing and makeup. She also recently started a production project with drummer Roberto Sanchez called Golden Aquarians.
Rhett Miller
The frontman for the Old 97's has been performing four shows a week since March via StageIt, as well as posting on his Instagram account (@rhettmiller). Our favorite is Friday Friends, which features setlists made by the likes of Molly Ringwald and Michael Chabon. Miller also hosts a podcast called Wheels Up.
Wade Bowen
Bowen began livestreaming concerts on Facebook for a series called Wade's World Quaranstream, in which he, and occasionally his band, performs at concert venues and within the walls of his home. The Waco-based singer also recently released a mini-documentary called Inconsistent Chaos, where he shares his struggles with mental health.
Ricki Derek
Derek, a part owner of Scat Jazz Lounge in Fort Worth and The Heights in Lakewood, proves that you don't need a venue to do what you love. He and his pianist, Brad Williams, dress in suits and perform their Sinatra-esque songs in Williams' living room as if they are in a '60s-themed jazz lounge.
Get the FrontRow Newsletter
Get a front row seat to the best shows, arts, and things to do across North Texas. Never miss a beat.