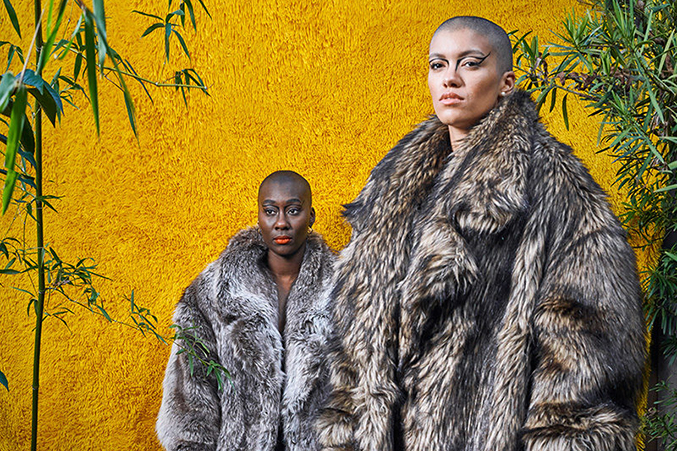 Erykah Badu's Online Store Launches Today
Badu World Market has little to do with fashion but everything to do with a life of style.
Erykah Badu is singing to me. I'm standing on the patio of the new Virgin Hotel Dallas, cranking up the volume on my iPhone and pressing the speaker to my ear so I can hear her phone call over the sounds of traffic and piped-in pop music. Because when the elusive Badu rings, no matter where you are, you answer.
"Don't change, don't change, squirrel," she croons. She's giving me a sample from her 2015 mixtape, But You Caint Use My Phone, to demonstrate how substituting the word "squirrel" for "girl" in her songs has become a trademark. "On Twitter, you know how Beyoncé has the Beyhive?" I do. "Well, I have the Squirrel Gang," she says, laughing. "My fans bring nuts."
Badu launches her online store today, February 20, two days before her annual birthday bash at The Bomb Factory, in part to give her Squirrel Gang access to the things she loves. It's also intended as a supportive community for the artists and designers she's met and worked with over her 25-year career.
It's like Goop for the neosoul set, with floor-length faux fur coats, a Badu-stocked apothecary, and virtual dusk-till-dawn artist salons. But instead of creating an aspirational—​i.e., unobtainable—lifestyle brand, she wants to make you feel as cool and comfortable as she does in a backward hoodie. Whether it's her design or one you're inspired to make for yourself, she'll be equally happy.
"It's a place where movements are created," Badu says of her site. "Because when you're being introduced to new art, new visuals, or creative concepts that have been repurposed even, it sparks creativity and it creates dialogue in the arts community. To be able to have that kind of a platform, it just makes you feel good."