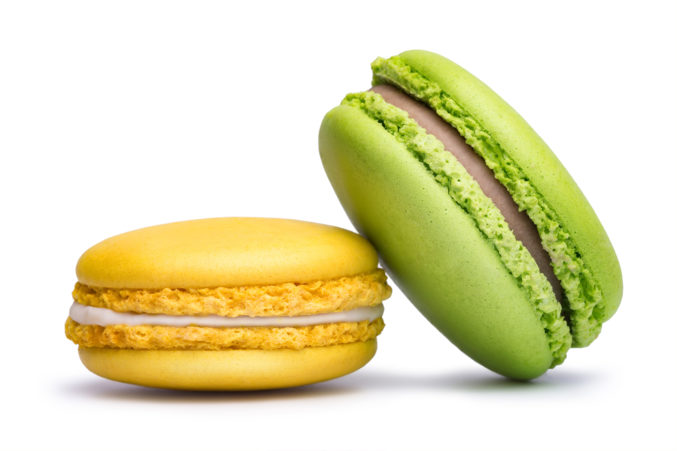 How to Become Your Own Macaron Master
Isabel Mota's baking mix is the key to making authentic French macarons at home.
When Isabel Mota made the leap from Paris to Plano (along with her husband, daughter, and cat), the seasoned hobby food blogger saw teaching cooking classes as a way to improve her English. She had a built-in clientele. Her husband's American co-workers greeted with disbelief the idea that one could make seemingly elaborate French pastries at home. Mota launched what would become My French Recipe as Meetups to teach and learn macaron-making in her home.
Now she has a kitchen in Plano for a full roster of classes, where you can join aproned, whisk-bearing compatriots to work on perfecting the French breakfast spread (petit déjeuner), learning how to craft baguettes or chocolate croissants; or slather warm crêpes with jams and Chantilly cream; or execute French bistro favorites like potatoes au gratin, poached eggs in red wine sauce, Dijon chicken, and chocolate mousse gently spiked with Espelette pepper.
But the take-home magic lies in a line of baking mixes made locally that come in cute packages by a French graphic designer. For the home cook, Mota keeps it simple: whole eggs and butter might be all you need to add to a Belgian chocolate mix for the decadent chocolate fondant cake that's part of every Parisian's secret-weapon repertoire, or the quatre-quarts, a rich pound cake. You can also make crêpes, madeleines, or the macarons that started it all—the pastries that launched a tiny, well-crafted révolution.
---
Available at Marcel Market and Whole Foods Market. $9 per package.