Hari Mari Wants You To Buy More Than Its Flip Flops
Lila and Jeremy Stewart are applying their magic touch to more fashionable footwear.
Every time Lila and Jeremy Stewart design a new style of shoe, they want the same result: instant comfort. Their Dallas-based company, Hari Mari, started with a flip-flop back in 2012. They added arch support, 100 percent natural rubber, fine leather, and—the game changer—a memory foam toe, which was recently granted a U.S. patent. A cult following ensued, as did the realization that a flip-flop brand could flourish outside of California.
In early 2019, they ventured into closed-toe waters, debuting men's chukka boots and running shoes with the same thoughtful details in mind. (Memory foam lines the tongue and cuff of the boots.) But for women, the Hari Mari experience has remained strictly relegated to the flip-flop, albeit one that's more fashionable than most.
The Sydney collection should change that. Last month, minimalist flats featuring a full-grain aniline leather or organic hemp strap landed in boutiques across the country, hundreds of which had not carried Hari Mari before. "It's really exciting to open up the umbrella and hopefully create new fans and customers of the brand," Lila says.
True to the Hari Mari ethos, Sydney slides don't need any breaking in and won't leave you feeling unsupported as the day wears on. The Stewarts worked closely with veteran designer Trisha Hegg (whose résumé includes work at Reef, Sanuk, and Oakley) to incorporate memory foam in the heel and under each strap. A gentle toe grip and a leather-wrapped foot bed ensure things stay comfortably in place. 
Other new women's styles include the slim, sleek Mari (a more comfortable alternative to Tkees); the minimalist Meadows in water-friendly leather; and the rubber Meadows Asana, which would colorblock perfectly with activewear from Outdoor Voices.
"With flip-flops, shoes, and slides, there is a ton of product out there. We would never bring anything to the factory unless it has a reason for being," Lila says. "We want to produce new products because we feel like we've made them better in some capacity."
Resort Ready
Slides are just the start. Here are some other stylish local options to pack for spring travels.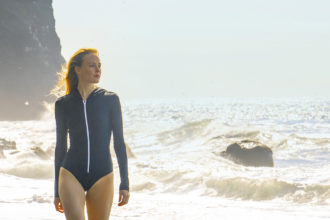 Cover Swim
Lisa Moore launched her sun-protective swimwear for women in 2008, well before one-piece suits were back in vogue and tanning beds were officially passé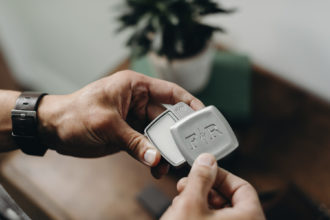 Fulton & Roark
Sleek metal containers allow you to take the award-winning and long-lasting solid colognes anywhere. The Dallas-based brand also offers a military-grade dopp kit.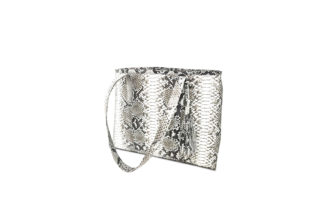 ModernSoul
Its Moroccan-made mules may have put the company on the map, but ModernSoul carries everything from caftans to snakeskin totes.