Singer-songwriter Sara King has a love for all things vintage. It's an obsession that has seeped into every aspect of her persona, from her fuzzy, vintage-vinyl sound to her dramatic wardrobe to the distinct, gauzy, home-movie style of her music videos.
Yet the 20-year-old Dallas native is more modern than you might initially think, a next-generation artist who has more than 200,000 subscribers on YouTube, partly thanks to her languid takes on songs by Tyler, The Creator, Childish Gambino, and others. And there is one part of the past in which she no longer wishes to dwell: her own.
"I want to focus on, you know, my music career versus covers that I put on my YouTube channel," King says. "I'm trying to work more seriously toward the music that I want them to hear versus somebody else's."
To that end, this spring King is releasing her debut album, a romantic medley of indie pop she created with Dallas-raised, Brooklyn-based producer Luke Jr. The songs all fit together, but they're coming out in two batches.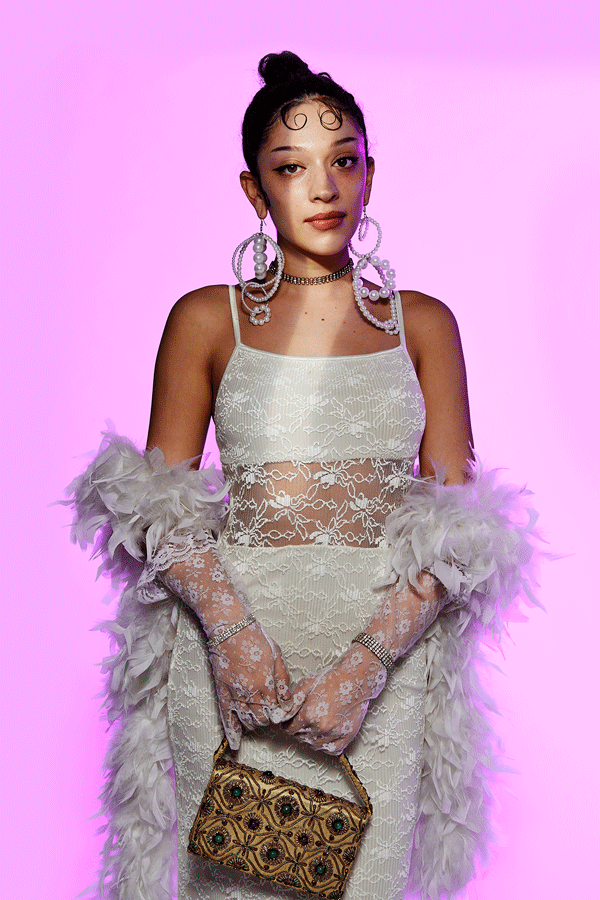 "I think in this generation, it's really hard for people's attention span to last as long as a full-length album," King says. "You have to be really dedicated to the person. I feel like I'm still making my introduction to the whole music world, so I wanted to keep it short and sweet."
King calls her style "new retro," naming influences like Lana Del Rey and The Marías, and she has the wardrobe to match. Her mother, a former Dallas Cowboys Cheerleader, taught her how to properly thrift when she was a kid, a skill that has come in handy as she has discovered her style. She has amassed an impressive collection of vintage pieces and even runs a resale shop on the Depop app, for which she appeared in a statewide campaign.
"In the world we live in today, it's really important to be as sustainable as possible," she says. "And it just so happens that vintage is really my thing, so it's like I'm doing two in one."
Get the FrontRow Newsletter
Get a front row seat to the best shows, arts, and things to do across North Texas. Never miss a beat.