You may have eaten klobasniky and danced the Polka at Westfest. But have you celebrated the invention of the hamburger in Athens or the filming of Bonnie and Clyde in Pilot Point? North Texas is swimming in small town festivals. This fall, allow us to guide you along a farm-to-market road less traveled.
(While you\'re at it, print out the Small Town Festivals 2019 Calendar
here
.)

Kolache Festival
Caldwell |

Sep. 14
Caldwell, in Burleson County, calls itself the Kolache Capital of Texas. Is it true? Yes and no. It was so designated by the Texas Lege in 1989, but that same body also later similarly honored West. Regardless, this 35th annual installment is worth a delicious investigation in the city's town square, and you get all the usual festival business along with it, including the Kolache Krunch 5K.
Salsa & Sangria Festival
Milford | Sep. 21
After you've tasted all the fiery salsas your palate can handle (or entered your own for a chance at $500), cool down with sangria tastings and relax with live music courtesy of local acts Wynn Williams, Jonna Mae, and Tony Byers. Round up your friends and give the cornhole tournament a shot—all that sangria from Cowtown Winery and Kissing Tree Vineyards might just give you the magic touch. We certainly play a bit better when we're nice and loose.
Irving Main Street and Hot Sauce Fest
Irving |

Sep. 21
Irving's often-overlooked and delightfully charming historic downtown is the perfect setting for a traditional fall fest that features a car show, rides, kids' games and activities, and tons of food and vendors. This year, a hot sauce festival and contest spice things up. Yes, you're way ahead of us: samples.
Uncle Fletch Hamburger Festival
Athens | Sep. 28
Tiny Athens claims it is where the first hamburger was served. And any city that makes such an audacious assertion owes it to its residents to throw a big annual party as a celebration, lest they forget. With ubiquity comes responsibility.
Enter Uncle Fletch's Hamburger Festival, which includes such things as a cook-off (of course) and a bobbing-for-burgers contest (pardon?) that leaves the faces of mostly child-aged participants doused in ketchup and mustard. Local legend has it that the titular Uncle Fletch began hawking his newfangled sandwich at an Athens lunch counter in the late 1800s. He went to St. Louis to spread his gospel at the 1904 World's Fair, but returned home and traded grilling ground beef for firing pots. It happens.
The Los Angeles Times, the New York Times, and Texas Monthly have all explored this origin story, with varying results. Athens, though, is certain it's the home of the hamburger. Make the pilgrimage and decide for yourself.
Peanut Festival
Whitesboro |

Oct. 19
Whitesboro was once known as Wolf Path. Is that a better theme for a festival? Maybe. Probably. But maybe an anthropomorphized peanut looks better in red boots and a kerchief. They've been going nuts here [nudges you hard in the ribs] since the mid-1960s. Go early for the parade, but pace yourself on the fresh-roasted peanuts.
World Champion Hopkins County Stew Contest 
Sulphur Springs |

Oct. 26
In the late 1800s, Hopkins County's nearly 100 rural schools would celebrate the end of the year with a stew supper, usually consisting of squirrel, cooked in iron cauldrons over an open fire. Cooking over campfires is still required for this nearly half-century-old competition, but proteins are limited to beef and chicken. For $6 you get a bowl to hold all the stew you can eat.
Paris Festival of Pumpkins
Paris | Oct. 26
At this gourd-centric festival in Paris' picturesque downtown, you'll see pumpkins decorated like ghosts; pumpkins masquerading as chickens; pumpkins carved into elaborate dragons with lacy curls of smoke. Not to mention jack-o'-lantern cornhole. You'll also find corn dogs and funnel cakes, a bungee jump and pony rides.
Arts & Autos Extravaganza
Denton |

Sep. 14
Every fall, 10,000 people cruise up to Denton's quaint town square to check out some of the region's best chopped, dropped, and blinged-out hot rods, trucks, motorcycles, and classic and custom cars. The best compete for trophies and cash prizes, while more than 100 artists participate in the Chalk Fest sidewalk art
exhibition.

Whipp Farm Antique Alley Show
Cleburne |

Sep. 20–22
The antique alley Texas festival pops up in several towns to the south of Midlothian (Maypearl, Grandview, Keene, Alvarado, others), but it all started 20 years ago in Cleburne, and the Whipp Farm spot is the biggest and a bit more upscale. You'll find 180 booths of juried antiques and art, jewelry, and collectibles.
Vintage Market Days of South Central Texas
Waxahachie |

Oct. 4–6
If finding the perfectly chipped antique table and chairs for your patio sounds like a Saturday well spent, don't miss this vintage mecca. There's home decor, seasonal plantings, jewelry, clothes, and handmade goods, and it's covered, so you can spend hours digging for treasures rain or shine. If you can't fit everything in your car the first time, there's always Sunday.
Denison Fall Fest
Denison |

Oct. 5
For more than 30 years, this festival has started with a pancake breakfast in Denison's Heritage Park. Add the classic car show along Main Street and motorcycles that stream past the vintage movie theater marquee, and you've got something that feels nostalgic and satisfyingly small town.
Frisco Arts Walk & Run
Frisco |

Oct. 5
Break out your loudest tennies for the arts-themed 5K. In a sculpture park, surrounded by community arts performances, it's a race in which first-place winners get a piece of art. With street musicians, pirouetting ballet dancers, and live sketchers at their easels, it can feel like a little Montmartre.
Cottonwood Art Festival
Richardson |

Oct. 5 & 6
Cottonwood is everything you want a neighborhood art festival to be: family-friendly, peaceful, filled with shady trees, and brimming with local talent. Work from more than 240 artists ranges from ceramics and glass creations to ornate jewelry and oil paintings. Plenty to see and buy. Just remember to visit the craft beer garden to stay hydrated.
Countryfest and Harvest Hustle
Lindale |

Oct. 12
Just North of Tyler, Lindale has the proverbial "something for everyone" at its Countryfest: the Harvest Hustle 5K, a car show, petting zoo, two stages of live music, pony rides, a dunking booth, silent and live auctions, a climbing wall, a soccer match, carnival games, and food trucks. And also a lot of arts and just as many crafts, so make sure you leave some wall and/or shelf space.
Magnolia Silobration
Waco |

Oct. 17–19
Fixer Upper's Chip and Joanna Gaines turned their HGTV empire into a shiplap-covered, candle-bedecked, planter-embellished wonderland where fans can get their hands on everything Magnolia and transport the whimsical aesthetic to their homes. The 12,000-square-foot market—located in downtown Waco next to the Gaines' two 69-year-old silos, food truck park, garden store, and bakery—has become a destination in itself for Texans and those visiting Texas.
October's fifth-annual Silobration is its crowning jewel. Magnolia enthusiasts can look forward to more than 90 artisan vendors from across the country, plenty of delectable snacks, and games on the lawn. Folk duo Johnnyswim rounds out the festivities. Book an Airbnb in advance, and make it a weekend getaway.
Two tips: take full advantage of the Silos Baking Co.'s addictive cupcakes. And make sure your phone is charged. Because, honestly, if you don't properly document your Silobration adventure on Instagram, did you even go?
Harvest Moon Festival of the Arts
Granbury |

Oct. 19 & 20
It's a nearly two-hour trek to historic downtown Granbury, so plan to make a day of it. Chat with the 90-plus artists, many of them from Santa Fe, about the inspiration for their original paintings, woodworking, mosaics, or glassworks. Refuel at one of the food booths and revel in the autumn weather with a festive caramel apple.
Grapevine GrapeFest
Grapevine |

Sep. 12–15
The annual celebration of red, white, and rosé has given downtown Grapevine the opportunity to live up to its name for 33 years. Vote on 150 Texas wines in the People's Choice tent, grab a funnel cake to share, and take a leisurely stroll through Main Street as you enjoy the live music and peruse the artisanal goods. The brave among you can compete for grape-stomping glory.
Garland Guzzler .5K Race
Garland| Sep. 28
You read that right. This is a half-kilometer race. Just 1,638 feet. And they don't mess around. It is actually chip timed. The course starts near Intrinsic Brewing and loops around the historic downtown square. Some people take it seriously, but most don't. Expect to see runners in lederhosen. We saw one guy last year, the inaugural Guzzler, dressed in a costume that made it look like he was riding on a German man's shoulders. Oh, and there was a naked cowboy. Before and after the race, there is live music and games and other Oktoberfest fun (read: beer).
Old downtown Garland, if you've never been, is a charming spot on its way back to being a real destination of the sort that can't be re-created in the gleaming exurbs. The Guzzler is the perfect time to check it out, even if you don't run the race. But you really should sign up and run the race.
Uncorked Food & Wine Festival
Mount Pleasant |

Oct. 5
More than 1,000 people turn up each year to Mount Pleasant's Camp Langston for food and wine. There are dishes cooked by local chefs and regional wines, and then you can either work all that off by jamming out to live music, or ease into the autumn spirit with hayrides and a pumpkin patch. Don't leave your commemorative wine tasting glass or two-bottle tote behind.
Plano Food + Wine Festival
Plano|

Oct. 5
This is only its second year, but the Plano Food + Wine Festival is serious about both categories. Maybe slightly more serious about wine, since there will be more than 100 to choose from, along with the comestibles from 20 local restaurants. Yes, there is art, live music, and shopping—it's a festival. But culinary demonstrations from North Texas chefs are the bigger attractions. This is the coolest The Shops at Willow Bend will ever be.
Ratrodtober
McKinney |

Oct. 12
Rat rods are hot rods, only funkier. For a better, sudsier understanding of the genre, head to Tupps Brewery for the fifth year of this cool car show. There will be two music stages, indoors and out, plus a minibike race. And beer. Lots and lots of beer.
Decatur Swirl
Decatur |

Nov. 2
Picture this: a crisp November night, a glass of Cabernet Sauvignon in hand, and the quaint backdrop of downtown Decatur. Sample bites from local eateries and wash them down with Texas vino. The evening's proceeds support the Decatur Main Street Beautification Project, so pour yourself another glass. You're benefiting a good cause.
Johnson County Pioneers and Old Settlers Reunion
Alvarado |

Sep. 11–15
Settler William Balch staked out a land claim near an old Native American trail in the winter of 1849, establishing Alvarado, the oldest city in Johnson County. Fifty years later, in 1892, a local farmer proposed an annual reunion of the original settlers. Since then, the Pioneers and Old Settlers Reunion has celebrated deep roots with carnivals, parades, and concerts.
Wild West Festival
Springtown |

Sep. 21
Little Springtown, which sits on the fringe of the Western frontier, got its start as a college town in 1884, but for 35 years it has celebrated the history of the Wild West with an annual festival. Nostalgia runs deep, with mock gunfights, historical demonstrations, parades, vintage car shows, barbecue cook-offs, and lots of vendors, food, and kid-oriented fun.
Iron Horse Festival
Mineola |

Sep. 27 & 28
Mineola is an old railroad town. To celebrate that heritage, late last year it started running a 15-inch-gauge replica of a Union Pacific train on a quarter-mile track in Iron Horse Square. Your kids will love riding it. You'll dig the classic car show, chili cook-off, and live music.
Western Days
Lewisville |

Sep. 27 & 28
For kids: the longhorn cattle drive, the inflatable obstacle course, and the festive parade. For parents: live music and delicious eats. For the best time: enter the festival's annual tamale-eating competition. If you can scarf down more than 70 tamales within 10 minutes, you have a shot at taking home gold.
Davy Crockett Festival
Honey Grove |

Sep. 28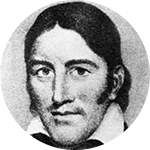 Local honey grove lore has it that Crockett passed through on his way to the Alamo. Did he? Historians aren't sure, but the legend did inspire the East Texas town's annual festival. It kicks off with a pancake breakfast and continues with more food, crafts, and entertainment.
Middlefaire Renaissance Festival
Hillsboro |

Oct. 5 & 6
Dress your family in their best ren-faire garb and hit the village at the Middlefaire Renaissance Festival. Wander around the 21-acre site and shop the vendor booths, swing a sword in Pirate's Alley, and practice your archery.
Fall Festival of Flight
Gainesville |

Oct. 11 & 12
The Gainesville army airfield opened in 1941, and B-24 Liberators used its runways. This year the Gainesville Municipal Airport will host its 57th annual fly-in, when antique and classic aircraft will descend from all over. Go for static displays, group flybys, and food.
Bonnie and Clyde Days
Pilot Point |

Oct. 12
Though Bonnie Parker and Clyde Barrow made their way through plenty of North Texas towns while on the lam, the 1968 film version of their lives showcases a bank robbery in Pilot Point. The town celebrates its connection to the story with a festival that includes a parade of period cars, peanut threshing, a homemade market, plays from the local theater, and a fair number of aficionados decked out in gangster garb.
Cotton Harvest Festival
Kerens |

Oct. 19
You want history? How does an antique tractor show sound? How about classic cars? A flyover by the Coyote Squadron of the Commemorative Air Force? All great and all here. But for Kerens—a hamlet of just 1,500 or so folks out in Navarro County—history means turning back the clock to when this time of year was all about cotton and the town's three gins had more business than they could handle. You can relive a bit of that here, with a tour of the one remaining gin and a barrel-train ride, which is always period appropriate.
Nash Farm Fall Round-Up
Grapevine |

Oct. 19
If you hanker for the good old days or adore Laura Ingalls Wilder books, the oldest farm in Tarrant County takes you back in time. Learn to can like your grandmother, make apple pie like your aunt, whittle a toy, and watch a blacksmith at work. In other words, channel your inner pioneer.
Denton's Day of the Dead Festival
Denton |

Oct. 26
At this family-friendly festival, which pays homage to Día de los Muertos, there's a pumpkin patch, games, vendor booths, street performers, a twilight lantern parade, costume contest, and salsa cook-off.
Sanger Sellabration
Sanger |

Sep. 14
At the 41st annual Sanger Sellabration, put on as always by the Sanger Area Chamber of Commerce, there's a kids' pageant, art show, food vendors, and something other festivals do not have: Denton-based Honky Tonk band Raised Right Men. The all-day event runs from 8 am until 8 pm.
Denton Blues Festival
Denton |

Sep. 21 & 22
The Denton black chamber of Commerce hosts this shindig in Quakertown Park. Last year they brought in Big Bill Morganfield, son of Muddy Waters, to headline. That, friends, is a blues festival. This year's lineup hasn't been announced yet, but there will be karaoke on Friday night and gospel choirs on Sunday morning.
Murphy Maize Days
Murphy |

Sep. 28
Kids can launch pumpkins via giant slingshots, sit on full-size dump trucks, and jump in plastic pools filled with dried corn. For grown-ups, there are craft vendors and vintage cars. The all-day entertainment concludes with The Rocket Man Show, a headline performance by Rus Anderson, who fills Elton John's tallest platforms to perform his greatest hits.
Canton Main Street Autumn Festival
Canton |

Oct. 11 & 12
Chances are you've been to Canton's renowned First Monday Trade Days and still haven't found the right place for that tin rooster. But you've probably never ventured to the city's historic district. Now's the time. You'll find arts and crafts, a scarecrow decorating contest, and the crowning of Miss Main Street. Plus, there will be plenty of guitar strumming and harmonica bending from a lineup of mostly solo country and blues artists.
Texas Country Reporter Festival
Waxahachie |

Oct. 26
Bob Phillips has been driving around the state for almost five decades as part of his long-running syndicated show, which began as 4 Country Reporter on KDFW in the early 1970s. "We cannot find a town that we have not been in," he told the New York Times in 2008. "We have not produced a story in every one, but we have traveled through every one and been on every paved road in the state of Texas."
Phillips has hosted this fete in downtown Waxahachie for about half of that time, and it is filled with more than a few familiar faces from his travels. But while the daylong event is a treat for fans of Texas Country Reporter, it also works just fine as a standalone music festival for people who may not have seen a single one of his small-town slice-of-life segments.
This year's big get is country great John Anderson ("Straight Tequila Night," "Seminole Wind"), who will play a stripped-down early evening set.
Festival at the Switchyard
Carrollton |

Nov. 2
Tribute bands barefoot nation (Kenny Chesney), thunder Road (Bruce Springsteen), Matchbook 20 (Matchbox Twenty), and Monica's Bidi Bidi (Selena) cover most bases, while headliners Tripping Daisy and the Old 97's keep things local, original, and kind of 1998. Wander the historic town square, where you can shop for antiques and get a phosphate soda at Beth Marie's Old Fashioned Ice Cream.
Plano Balloon Festival
Plano |

Sep. 20–22
Watch 40 hot air balloons all launch together; teach your kids about gravity, temperature, and density; take a tethered ride yourself; gawk at skydivers; listen to your favorite hits from the '80s, '90s, and today; ride a pirate ship; marvel at fireworks; and race in a 1K, 5K, 10K, or half-marathon. We're probably forgetting something.
Bois d'Arc Bash
Commerce |

Sep. 27 & 28
Though the city's designation as the Bois d'Arc Capital of Texas is—ahem—an interesting one, since 1986 it has thrown this bash to celebrate the hardwood tree and its horse apples. Go for a truly small-town experience that includes a pancake breakfast, parade, carnival, and vendors.
Monarch Butterfly Festival
Southlake |

Sep. 28
At the bob jones nature Center, kids bounce down nature trails and participate in a scavenger hunt. The day culminates with a butterfly liberation en masse. Everyone gathers, holding a fragile monarch in a wax-paper envelope in one hand, a wedge of watermelon in the other. Release and join the migration.
Granbury LakeFest
Granbury |

Oct. 5
For an evening geared toward live music—just about anything that could be filed under "Americana"—the natural beauty of Lake Granbury, with the sun slowly setting, is an unbeatable backdrop. Take the kids. Take your friends. It's free.
Texas Rose Festival
Tyler |

Oct 17–20
After drought and disease destroyed most of the peach orchards in the early 1900s, Smith County's nurserymen decided to take advantage of the sandy loam and start planting roses. By the 1950s, it had blossomed into a multimillion-dollar business. Tyler alone was shipping 250 train cars loaded with 25,000 plants apiece to northeastern markets, not to mention millions of cut roses by air.
The first Texas Rose Festival was held in October 1933, at the peak of the roses' blooming season. The highlight of the event, as it has been ever since, was the rose queen's coronation. The first queen's gown was a relatively modest white chiffon and velvet number, but today's gowns are showstoppers. University Park native Winn Morton, who has designed the event's sets and dresses for more than three decades, covered last year's creation in handmade silk roses and gave it a 15-foot train encrusted with 200,000 crystals and stones.
Attend the coronation (tickets required) and stay for the Rose Festival Parade and Queen's Tea. Then visit the Tyler Municipal Rose Garden and adjacent Tyler Rose Museum, where former coronation gowns are on display.

Lake Highlands Oktoberfest
Dallas | Sep. 28
The Lake Highlands Oktoberfest is a low-key local alternative to the big Deutsche hooplas elsewhere. Following a ceremonial midmorning keg tapping on picturesque Flag Pole Hill, enjoy a full day of performances, which in the past have featured everyone from Bob Schneider to the Lake Highlands High School Highlandettes. Take a blanket, have some hearty German fare, and drink a beverage while overlooking White Rock Lake.
McKinney Oktoberfest
McKinney |

Sep. 27–29
Wander around downtown McKinney's square while noshing on authentic German fare (brats, pork schnitzel) and sipping on German beers like Hofbräu, as well as brews from McKinney's own Tupps and Franconia.
Southlake Oktoberfest
Southlake | Oct. 4–6
At Southlake's version, there are kids in dirndls and lederhosen, a wealth of concessions, and awards for best yodeling and best costume. (You can, and should, dress up your dachshunds, too.) Hoist a stein (there's a contest), join the family fun zone, and watch the wiener dog race.
Muenster Oktoberfest
Muenster |

Oct. 5 & 6
Unlike other cities that host big Oktoberfests (we're looking at you, Addison), Muenster has actual German cred, having been founded by real Germans. It is to this day populated by their schnitzel-loving descendants. So if you plan to enter a Masskrugstemmen competition (holding a full 1-liter beer stein with a straight arm parallel to the ground for as long as you can), you'd best work on those deltoids. You'll also find a wiener dog race, the Wurst Race 5K and half-
marathon, a best dirndl and lederhosen contest, carnival rides, and something called Texanishcher Schuhplattler.
It all happens at Heritage Park, which has a huge indoor space and a sprawling lawn with a stage. The coolest thing about this festival is that it feels like the entire town of about 1,500 people is there to welcome visitors and show them a good time. Pro tip: if you cycle, the town does all this stuff again in April, only it's preceded by a huge bike rally, one of the best in North Texas.
Granbury Oktoberfest
Granbury |

Oct. 11–13
You know what to expect: lots of German music and German food around the historic Granbury courthouse square. But also: polka dancing, yodeling, alpenhorn- and accordion-playing, and free-flowing hefeweizen to keep things properly Teutonic. Ketzler's Schnitzel Haus and Biergarten is the worthy organizer.
Steinfest
Plano | Oct. 25 & 26
No, it's not a party for locally based New York Times NBA reporter Marc Stein. But you can celebrate him with beer from Karbach Brewery, German cuisine, oompah music, and, yes, a wiener dog fashion show.
Get the FrontRow Newsletter
Get a front row seat to the best shows, arts, and things to do across North Texas. Never miss a beat.