Verbena Parlor + Social House
Ashley Murphree Tran had been on the hunt for a fun spot to get pampered and catch up with girlfriends, but she usually left local nail salons and spas disappointed. "There was just something missing," she says. So she did what any serial entrepreneur would do: she created one.
Verbena Parlor + Social House
is at its heart a nontoxic nail salon, but it's also a coffee shop, wine bar, and workspace. Before and after a service, you can sit at a bistro table and work, or mingle over a Prosecco from the barista.
Verbena offers performance polish, gel, and dip-powder manicures in addition to basic manis and pedis. Add-ons include collagen gloves, mud masks, and nail art. Tran selects as many organic and nontoxic products as she can, with a concentration on 10-free polishes (which don't have any of the 10 most common toxic ingredients, like formaldehyde and toluene). Her well-versed nail techs help clients decide what is best for their nails. The salon takes care to sterilize each set of tools with a three-step process, as well as pump out toxic fumes with a custom ventilation system. "We love the trends," Tran says. "But we want to be healthy, too." Manicures start at $25; pedicures start at $40.
– R.C.
Adore Organic Spa
The Richardson transplant brought its peaceful, spalike atmosphere to Uptown last year. Relaxing music covers up patron chatter, and the neutral decor is subtle and soothing. We suggest choosing from one of the organic hot teas before melting into a pedicure chair—each outfitted with comfy pillows to get that oh-so-perfect position. (Our nail tech even encouraged us to close our eyes!)
Owner Trung Tran strives to deliver services that are organic and safe. That means no massage chairs with bacteria-laden pipes, no petroleum-based lotions, and no irritating scrubs. The salon also takes sterilization seriously, following a tedious process that includes hand-cleaning tools before they go in the Ultrasonic.
Adore's
techs are known for their nail art and extensions, and they use products that are kinder to the nail, like NexGen dip and NCLA gel, a 7-free polish. You can even watch as techs head to The Nail Lab to mix fresh exfoliants, which consist of brown sugar, lavender, rosemary, cool gel aloe vera, and tea tree oil. Manicures start at $25; pedicures start at $38. Appointments required.
– R.C.
Vivian's Boutique Spa
Kristin Barton always dreamed of running a spa. In 2017, she left a career in finance to open
Vivian's Boutique Spa
in 2017. Barton said she drew inspiration for her décor from her time in New York. "The space has a vintage appeal and an upscale design that still feels homey and comfortable," she says. Vivian's offers eco-friendly and chemical-free nail options.
Vivian's Boutique offers plenty of Summery mani/pedi options, including a luxury Milk and Honey Manicure and Pedicure that features a moisturizing Honey Glaze. The spa rotates services every season, and Barton said she is looking to introduce a new sweet tea themed mani/pedi service that will be perfect for summer. According to Barton, bold, colorful nails are the seasonal trend she is seeing most often in her salon. "As we move into the summer, people are really gravitating towards this seafoam-blue color," she said. "We have also been seeing people go for brighter cherry reds or even a pale yellow." This lively and playful trend will get you in the mood to celebrate this July. Manicures start at $25; pedicures start at $40.
– C.N.
Rose Couture Nail Bar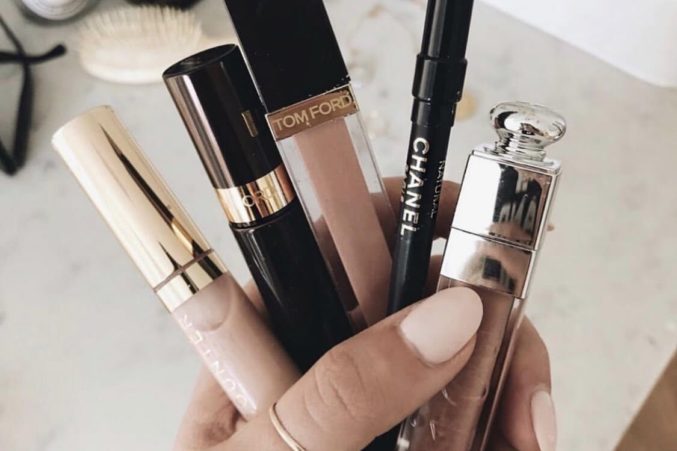 Owners Tinh Nguyen and Julie Tran designed
Rose Couture
to play to the power of social media. Two towering floral installations are feminine backdrops for #manimonday nail selfies, and the sleek black and rose gold interiors are post-worthy, too. "We worked really hard on the concept," Nguyen says. "We did a lot of research and a lot of Pinterest-ing to make sure we designed something that is totally out there and different."
The rose theme is carried through the menu of services with the Rosé All Day pedicure ($85), which includes a bath bomb foot bath infused with rose petals and Champagne. If you're more of a #basic gal, they also offer standard manis and pedis. The duo isn't going to stop there: they plan to open multiple locations across Dallas, each with another twist on the floral theme. "Julie always told me she wanted to run her own nail salon," Nguyen says. "And I'm finally able to make her dream come true." Manicures start at $22; pedicures start at $30.
– R.C.
Trends to Try
I can still remember sitting at my mom's knee in the nail salon in the '80s as the nail tech glued, filed, and polished talonlike nails to her fingertips, mostly in bright red hues. Sometime in the '90s, however, the long Lee Press-On look faded, along with acid wash jeans. The latest version has circled back, this time as nails shaped in stiletto, coffin, and almond tips bedecked with 3D applications like jewels or painted in ombre and marble motifs. To get the look locally, try
The Mermaid SEAlon
for ridiculously long avant-garde designs, or Japanese nail artist Yoko Akanuma (@
ybnails2016
) for hand-drawn designs that are mini works of art.
– R.C.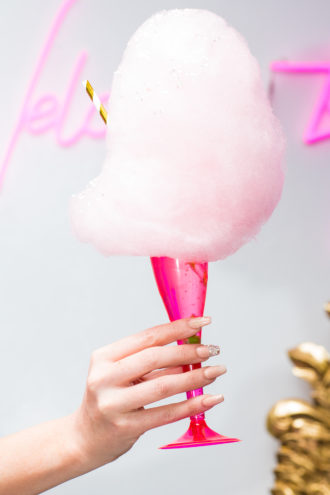 According to Rose Couture owner Tinh Nguyen, the natural nail look is in. "We have noticed a lot of people opting for that light-pinkish color," he said. "People tend to like dip too because it allows for a thin, natural looking nail."
– C.N.
Verbena Parlor's Ashley Tran says nail art is all the rage at her salon. "People are really wanting these abstract designs using polish," she says. "Women can be stamped or hand-drawn, just depending on what style you want. Nail art is so personable, too! It shows mood, the vibe, and the season."
– C.N.
Get the AtHome Newsletter
Enjoy Dallas' best trends, hot properties, and tips from local designers to help you nest in style delivered weekly.