The Raw Deal
The raw food trend that reached fever pitch in L.A. in the early 2010s came to Dallas' West Village in 2017, with the opening of the first outpost of Brewed + Pressed. A second location recently opened in Victory Park. Both are stuffed with health and beauty elixirs, edgy nutrition tonics, raw vegan snacks, and an accompanying apothecary.
Stock up on moringa, reishi, and he shou wu, adaptogenic roots and powders with ancient healing properties, purported to help us adapt to strain and stress. They can be added to shakes and tonics.
Snack on activated almonds and sea palm or sun-dried tomato-kale crackers spread with hemp-cashew cheese. Nirvana is feeding yourself coconut-meat "yogurt" with live probiotics, and activated nuts and seeds whose enzymes have been awakened through soaking in alkaline water.
In this temple to plant-based food, tonics with coconut oil are blended with adaptogens and topped with a creamy, frothy layer. A whirl of activated almonds or cold brew and frozen avocado turns out thick and rich shakes. Shots include homages to adaptogens (rooty, woody); beauty (with aloe); and immunity (with turmeric and cayenne). The most popular milk is the sky-blue, coconut-meat Island Milk with tocos (a rice derivative) and blue majik.
Are you fooling yourself when you say the cashew-based cheesecake is creamier than the original? Maybe. But it is delicious.
Get Juiced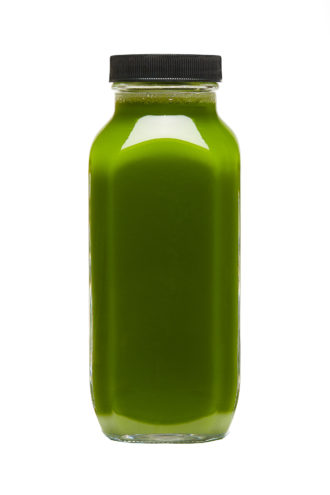 Launched in 2014 by two Europeans—one British, one Swiss—Buda Juice is our most Spartan sanctuary of meticulously organic, cold-pressed libations. The juggernaut that started with a fridge in a Plano coffee shop now extends to all of the Whole Foods in eastern Canada and 11 of its own stores in Dallas. The warehouse space in the Design District is a frigid kingdom at 35 degrees. No enzymatic death. Never.
From the minimalist menu of juices, beginners might reach for Valencia orange, the gateway. The hardcore will brave the detox cleanse—a prescribed sequence of green juice, cucumber lemonade, and a gazpacho finished with almond milk. One day, three days, five days—depending on how many sins for which you have to atone. The world feels clarified. budajuice.com
This juice bar with a disco ball and contagiously upbeat attitude was the first freestanding juice shop in Dallas. Leslie Needleman and Mary Kathryn Bass joined to open it after Needleman was diagnosed with breast cancer and found that juicing changed her life. "Let food be thy medicine" became her motto.
Organic produce is washed in reverse-osmosis filtered water. Centrifugal juices are used for made-to-order concoctions and cold-pressing for the shelf. Try the Moonstone with cashew and celery or the Disco with bok choy and collards. There's house-made cashew milk and a "glamour" shot of sea buckthorn and pomegranate. But also an addictive dandelion and kale salad rich with pine nuts, olive oil, hempseeds, and grated golden beets.
There are many ways to do the detoxifying and anti-aging dance. Cleanse options are flexible and include juices, meals, and shots. They even have juice growlers. "We call it the healthy Cheers," Needleman says.
For a boost, we love Clean Greens from Substance Vitality Bar, our offshoot of New York-based Cedra Pharmacy. It's packed with celery root, kale, cucumber, asparagus, jicama, parsnip, leek, lemon, and sage.
Good to the Bone
Catherine Ruehle, a pastry chef who has been featured on the Food Network, traded in her rolling pin for a ladle when she opened A Well-Nourished Life, the first home-delivery bone broth subscription service in the Dallas area. After years of combating rheumatoid arthritis with holistic nutrition remedies, Ruehle firmly believes in the curative properties of bone broth, a simple stock made from chicken or beef bones. Long simmering extracts collagen, glucosamine, and chondroitin for hair, skin, nail, joint, and digestive benefits. Ruehle sources the grass-fed beef and pastured chicken bones for her recipes from a local rancher, and she complements them with organic vegetables. "I want the broth to be useful to the widest audience possible," she says. "Those on low-salt diets can drink it as is, and others may add some sea salt if desired. I also do not add herbs or spices." Ruehle consumes 8 ounces of bone broth daily and recommends using it to cook quinoa or mix into turmeric lattes. "To be healing, it must be consumed regularly," she says. "Daily, if possible." An 8-quart monthly subscription is $140 for chicken bone broth and $160 for beef. Ruehle delivers free to homes along the I-820 loop in Fort Worth, and offers a $25 delivery option for most Dallas addresses.
Butter Up
Bulletproof coffee, brain brew, crack coffee: there are many names for the recent craze of putting butter in your cup of joe, creating a high-octane fuel with health benefits. "It's such an amazing way to start your day," says Suki Otsuki, executive chef at Mudhen Meat and Greens, where it's been on the menu since the restaurant's opening. "It's so different from your standard caffeine. It has this silkiness." Her "crack coffee" includes European grass-fed butter, MCT oil (more bioavailable than coconut oil, and good for the brain and heart), and a touch of maple syrup to add balance. Whipped in a blender, it turns into a lush, emulsified concoction, foamy like a latte. "You put cream in coffee," Otsuki says. "Why not butter?"
Nut Case
You think Local Press + Brew is just a spot for organic, cold-pressed juice and coffee? Addicts of the house-made almond milk know better. For the small batches they make once a week, Ben Johnson and Tiffany Vance-Johnson buy organic almonds from California, soak the nuts for two days in alkaline water (they have their own system), then blend and press them. Medjool dates add sweetness, vitamins, and minerals. The result has maximum body, with a delicate almond flavor and a velvety texture.
A Quest Called Tribal
It looks like a small neighborhood coffee shop, but inside Tribal All Day Cafe are all the tricks of the raw food trade. Rosmery Menendez, a trained plant-based chef who worked in Los Angeles for Matthew Kenney, one of the most cutting-edge figures in the field, decided to come here, to this hinterland, to spread maca dust.
She started by developing the food menu at Brewed + Pressed, inspired by the ethos she learned from Kenney. "He had been working at Noma, so he always wanted something delicious," Menendez says, "but also beautiful."
She opened Tribal All Day Cafe with owners Hailey Nutt and Brenton Phillips with the aim of creating something nourishing, soul-filling, and community-based. "I had a huge passion for this, and I wanted to have a cafe that was accessible to a lot of people," she says. "And I wanted to bring it where it hadn't been before."
When she says nourishing, she means bowls filled with sprouted lentils, brown rice, and organic black beans, and superpowered salads in which the creaminess of a green goddess dressing comes from whipped avocado.
Menendez excels at faux cheeses, like a faux jalapeño cream cheese or macadamia nut-vanilla ricotta. You'll want her dragon fruit smoothie because its aloe and coconut butter are skin and metabolism food, but also because it's pink. As is the beet-tinted almond latte.
"Nourishing yourself doesn't have to be a task," Menendez says. "You can nourish yourself with great ingredients and good flavors."