Meet Dallas' Leading Ladies of Style
These four boutique owners have something unique to offer: decades of experience.
Nikki Solomon
Don't look for readily available collections at Rich Hippie. Owner Nikki Solomon won't touch them. "It's just not interesting to me," she says. "I want merchandise that no one else has. My customers don't need initials on their handbags. They've already done that."
Instead, her Inwood Village clientele wants something unique. A belt made from skins Solomon personally selected in Italy; the perfect t-shirt she discovered in an L.A. market; a one-of-a-kind Jane August handbag. "Ninety percent of our stock is exclusive," she says. "How cool is it to hop on a plane with a spectacular carry-on that no one else has?"
Most of Solomon's inventory can be worn at least 10 months out of the year. Her accessories of choice are scarves, but standout jewelry also performs well. "Our pieces range from $68 to $60,000," Solomon says. "Price isn't a consideration. I don't care about the dollar amount of a sale. I just want the opportunity to show a client something new."
Fall must-haves: versatile jackets, cashmere sweaters, and luxury scarves and handbags
Denise Manoy
It's no surprise that Denise Manoy is happiest helping customers feel good about themselves. Her inimitable charisma is contagious.
"I love putting a woman in an outfit and seeing her face light up. That gives me joy," she says. "I've been in this business a long time. I know what's going to work on different body types."
The shop's Bishop Arts location caters to a high percentage of out-of-towners. "Uniqueness is key," Manoy says. "I'm always on the lookout for what's up-and-coming—the clothing, the hat, the piece of jewelry with a fresh outlook."
More recently, she's seen an increased interest in sustainability. "When you say an item is recycled or that a company supports fair trade, it helps make the sale."
Regardless of whether a person buys something, Manoy considers everyone who walks through the door a potential customer. "People have so many choices," she says. "What differentiates us from Amazon and online is the personal connection."
Fall must-haves: pantsuits, metallics, the '80s with a twist
Betty Reiter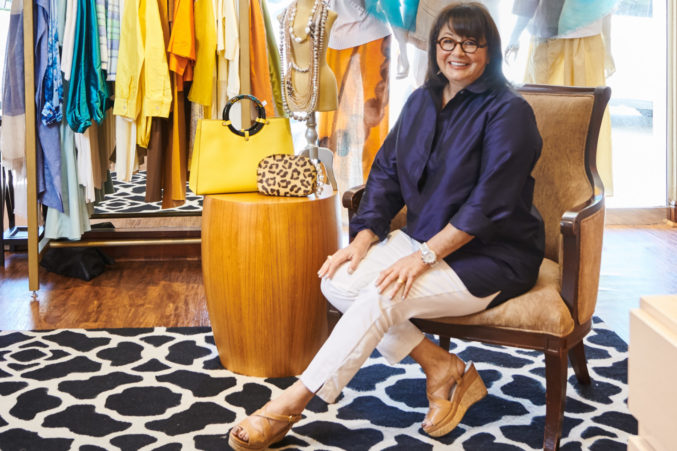 When retail icon Betty Reiter talks fashion, people listen. Her French accent alone is captivating. But more important is her expertise, earned as the former couture buyer for Stanley Korshak and over the last 25 years at the helm of her eponymous boutique.
Although she has favorite designers, she keeps an eye out for the unexpected. "I'm very loyal to the designers I like, but I'm always searching for the icing on the cake, that someone or something new that will refresh the whole look," she says. "I want to be seduced by stuff."
Take, for instance, the neoprene coat with cut-out Chinese characters by Korean designer Lie Sang Bong she spotted in Paris. "I fell in love," she says. Reiter is also a longtime fan of zero-waste designer Yeohlee Teng. "Her clothes take on a life of their own. What seems like just a black jacket can look urban or sophisticated when you put it on."
Fall must-haves: plaids, camel and gray, sweaters paired with wide-leg pants
Connie Sigel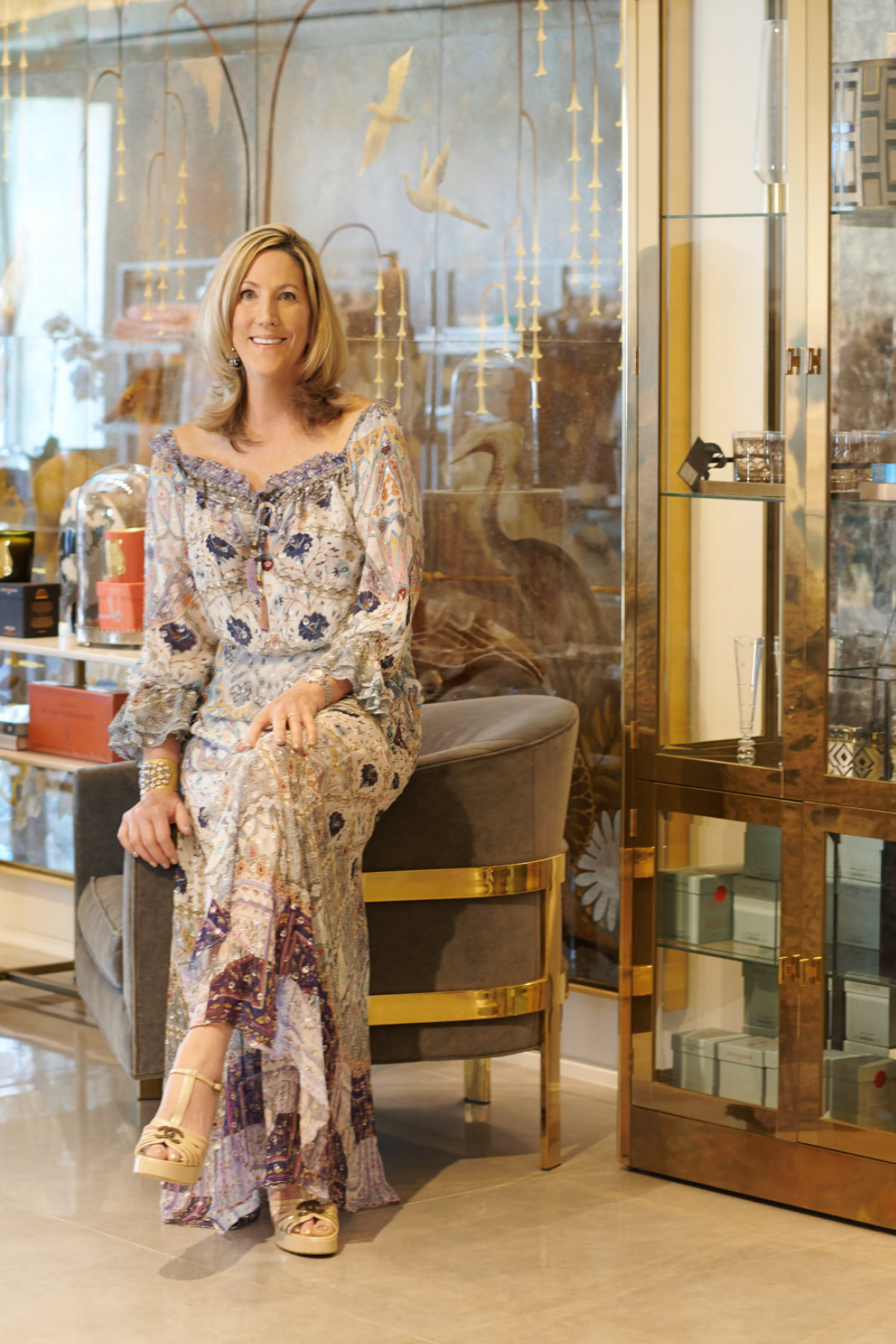 It's a landmark year for Elements. The quintessential Lovers Lane boutique turns 20 this fall. And according to owner Connie Sigel, the only constant has been change. "The internet has paved the way for consumers to acquire much more brand information," she says. "We live in a world of influencers, and overload is starting to set in."
What resonates with today's style-savvy customer is a meaningful experience and timeless pieces from new and established collections. "So many clients tell me they have favorite pieces that have been in their closets for 10 years," Sigel says. "They may dabble in fast fashion but eventually return to quality over quantity."
Her team of knowledgeable stylists offers perks ranging from personal shopping services and closet consultations to complimentary delivery and pickup.
What keeps it all fresh is an ever-evolving mix of established designers, wardrobe staples, and flourishing talent from around the world.
Fall must-haves: Japanese denim, fitted jackets, vegan leather, anything with knife-pleat detailing