Consider the 1970s rollout of the King Taco truck in Los Angeles as the defining OG mobile vendor, one thing is for sure: there's plenty to relish about kitchens on the go. Dallas, though, hasn't historically been keen on taco trucks, especially not old-school rigs lacking flashy designs and social media-adept operators. Well, there is one: Burrito Time, which frequents the Continental Avenue Bridge West Dallas Gateway weekend nights and sets the standard for the best taco-slinging food trucks in town.
Al Pastor
Burrito Time is pure old-school joy. Parked weekend nights at the Trinity Groves end of the Ronald Kirk Pedestrian Bridge, the mom and pop rig offers customers everything from loaded Takis chips to, yes, burritos. But go for an order of three tacos al pastor, and munch on crimson-spiced chopped pork wrapped in warm—but not greasy—corn tortillas in view of downtown's neon towers.
Tikka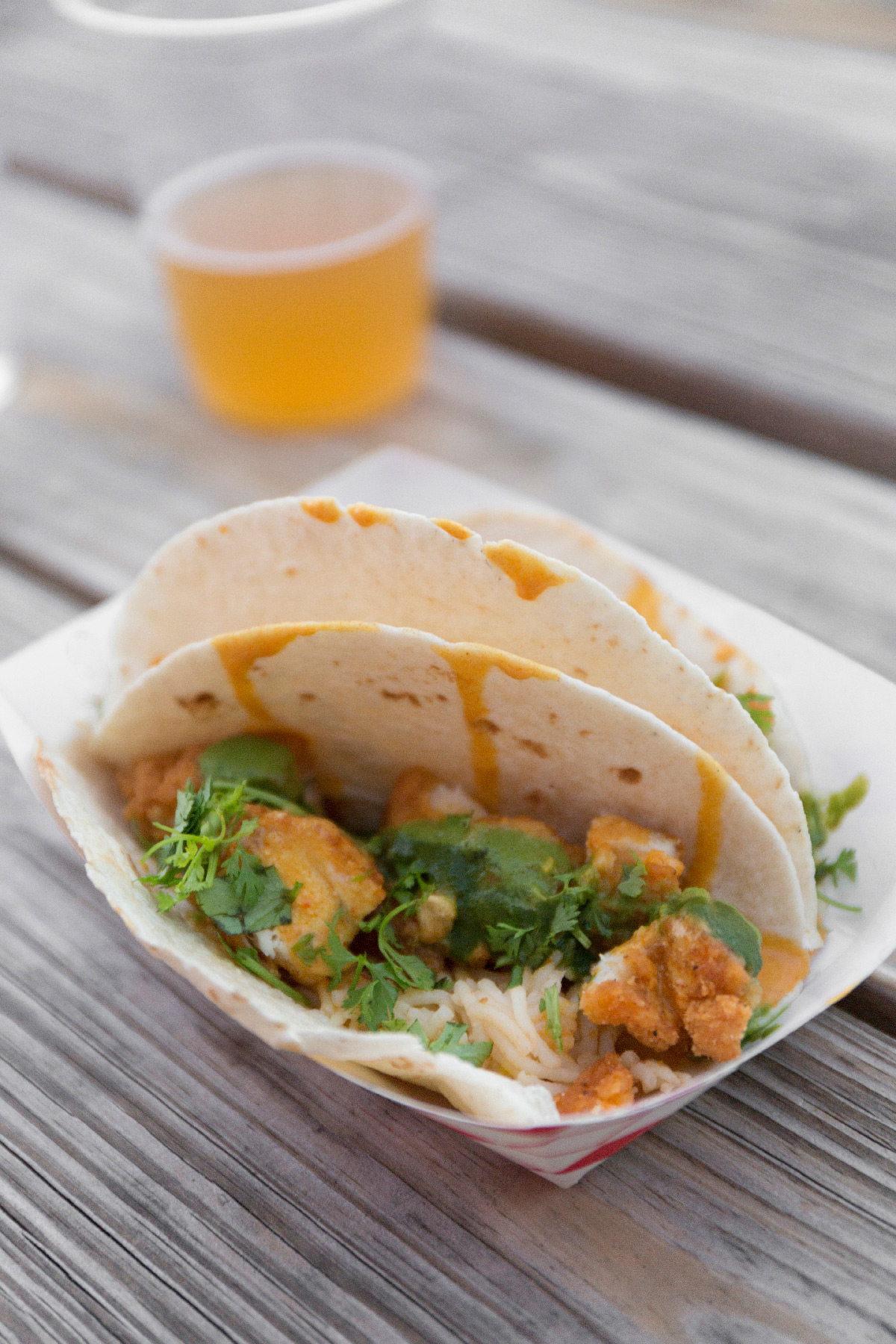 Part of an under-the-radar wave of subcontinental Indian-Mexican fusion that has worked its way north from Houston, Halal Mother Truckers cradles basmati rice and chicken tikka in an expertly crisped flour tortilla. The filling is creamy, carrying a mouth-coating spice tempered by the rice and a cooling yogurt raita.
Costra
La Botana takes a less combustible approach to its version of the costra, the Mexico City taco with a shell of melted cheese. The food truck's chef griddles the cheese into a blanket, then tucks your filling of choice into it. The combination is then swaddled into a flour tortilla, evoking yet another Mexico City treat: the gringa, a cheese and al pastor mix served on a flour tortilla.
Mayan
Fry bread tacos are usually found at powwows and Native American-owned eateries. In Dallas, you'll find them at Azucar Latin American Cuisine, whose operators have shrunk the fried dough base to a manageable size while retaining the chewy, airy density. Served two to an order with your choice of meat—which should always be the juicy shredded chicken—the tacos are topped with lettuce, tomatoes, cheese, liberal squiggles of crema, and a creamy salsa verde that will cure a sore throat on contact.