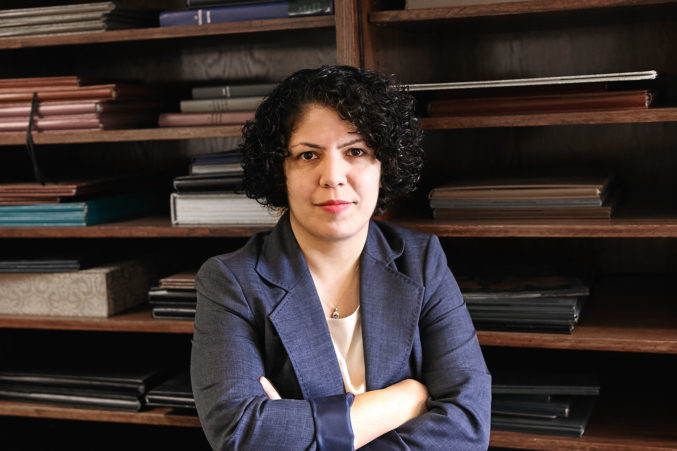 These UT Arlington Researchers Are Answering North Texas' Toughest Questions
The Institute of Urban Studies is putting up the numbers behind the region's biggest questions. For example: exactly how terrible is DART?
Those who have used Dallas Area Rapid Transit already knew many of the problems revealed in a study researchers from the University of Texas at Arlington presented to the Dallas City Council in October. What was shocking was that no one had laid out those shortcomings so clearly before. With vivid graphics, color-coded maps, and hard numbers, the study demonstrated that Dallas' public transit system doesn't do a very good job of getting Dallas residents from their homes to their jobs. In fact, the study found that more than 65 percent of those who are dependent on transit have access to less than 4 percent of regional jobs; about a third of transit-dependent citizens do not have walking access to a transit station; and most affordable housing isn't affordable at all when you factor in transportation costs.
The other surprise about the study: it was produced in Arlington, known as the largest city in America without public transit. Despite its suburban locale, however, in the past two years Arlington has become an unlikely center for the region's best thinking about these sorts of issues, thanks to UTA's Institute of Urban Studies.
Though the institute has been around for more than 50 years, until recently it mostly focused on helping small towns with their planning needs. But when director Shima Hamidi arrived in August 2015 to take over the institute, she saw that no one was conducting much urban planning research around the university's home, the fourth-largest metropolitan area in the country.
---
Disconnected: The recurring theme in the UTA study of Dallas transit is that southern Dallas residents spend more money on transportation and must travel farther for jobs.
---
"What I noticed in DFW since I came, and particularly in the city of Dallas, there is a huge gap in the data-driven quantitative measures based on analysis of urban issues," Hamidi says. "In most cases, we know the issues. But being able to quantify the issues, to come up with data and graphics that show what is going on, that is a gap in this region."
In other words, no one is bothering to take the time to study and answer any of the tough questions North Texas is being asked. That's where Hamidi and the Institute of Urban Studies have decided to step in. With the help of $7.7 million in grants from the U.S. Department of Transportation, the institute will look to fill the gaps by studying transportation, as well as other urban issues, like housing, education, poverty, public health, and access to opportunity.
That could ruffle some political feathers. At the October meeting with the Dallas City Council, DART officials appeared uncomfortable when confronted with such damning evidence that their public transit system doesn't serve its riders very well. But, overall, Hamidi says the community response has been enthusiastic.
"When people see numbers, they make connections to the extent of the issue," she says. "Many of the comments I got, they were thanking us for doing this research. They were offering their help to work together to see changes on the ground."