In a city teeming with big-box stores and franchises on every corner, we wondered: are there any local places that started out as a family business decades ago and still operate under the same principles, no matter how large they may have grown? Turns out the Dallas area has dozens, if not hundreds, of thriving establishments built and run by generations of families. Some have been around 20 or 25 years; many have operated for nearly a century. Some have changed ownership but never moved far from home. All are still committed to the handcraftsmanship of their founders. They've got the callouses to prove it.
Hatco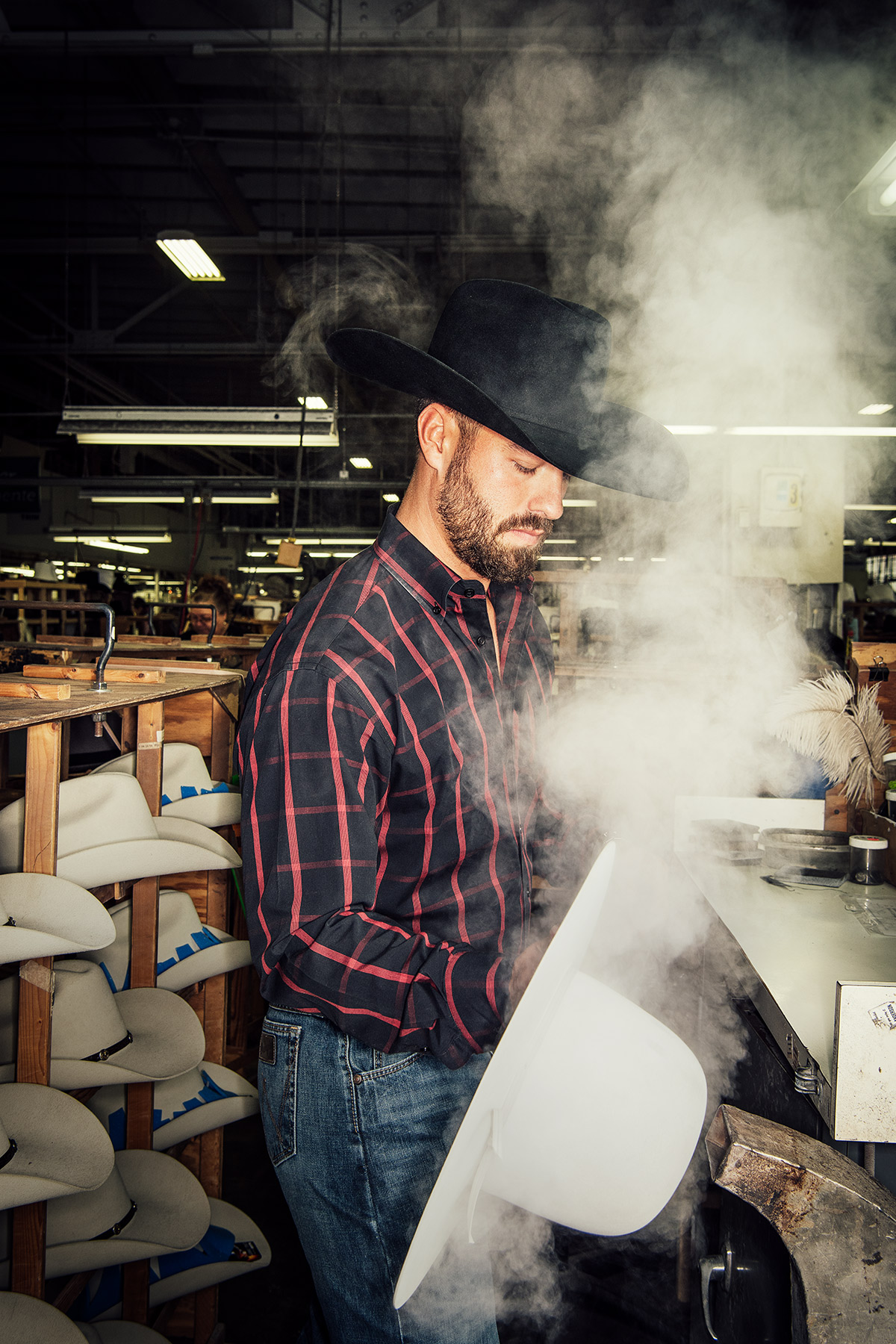 Originally founded in Dallas in 1927 by E.R. Byer and Harry Rolnick to manufacture Resistol hats (so named because they resisted all weather), Hatco moved to Garland in 1938. It's the only place in the world where Stetson, Resistol, Dobbs, and Charlie 1 Horse fur felt hats are made, and the factory ships more than 1 million hats a year worldwide. "But we're not high-tech at all," says John Rosenthal, the director of plant operations. "Most of the equipment dates to the 1940s, some from the 1950s. And every hat is handled one at a time, all the way through the process." They don't sell retail at the factory, but you can nab some good deals at
the affiliated outlet store next door
, which also carries Stetson's lesser-known fedoras, made famous by Tom Landry.
"The repair and re-hair of bows—you can't do that on the internet," Jay Rury says. He played violin and cello starting in grade school but found himself more interested in the instruments' inner workings than in playing them. In 1975, Rury took a summer course on basic string repair, landed an apprenticeship, and has been in the violin business ever since. He opened his own shop in Oak Cliff in 1985, eventually moving the business to Richardson in 2006. His reputation followed. The Dallas Symphony Orchestra once sent him visiting soloist Young Uck Kim and his prized Stradivarius. "In walks this guy and says, 'I've got a violin seam open and I'm going to lunch.' He just dropped it off on my bench and went away. It was the Cessole Strad, one of the top five violins in the world, made in 1716."
Rury has also worked on a Gasparo da Salò, made around 1560. His shop abounds with conversation starters. Check out the century-old crocodile case at the front counter.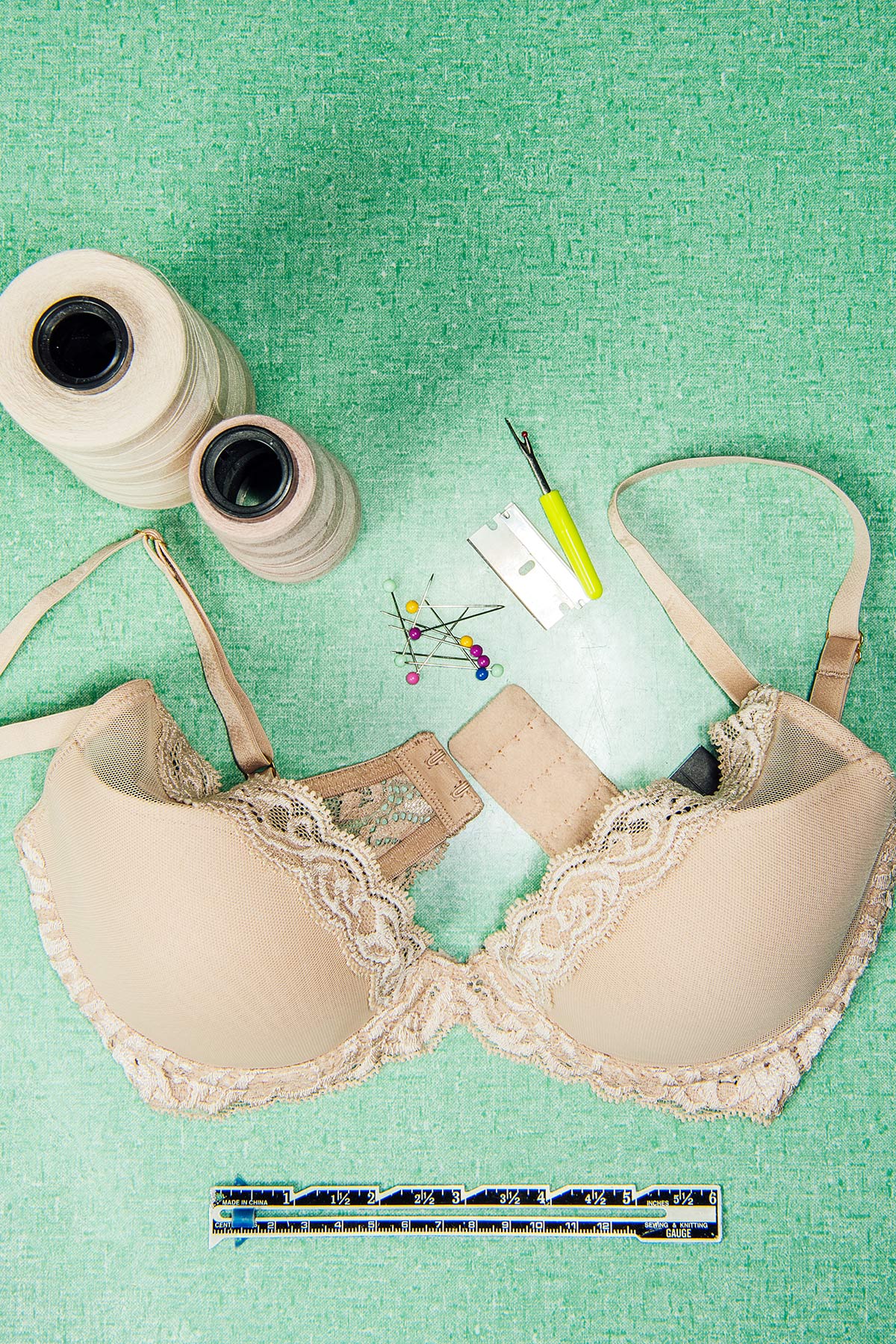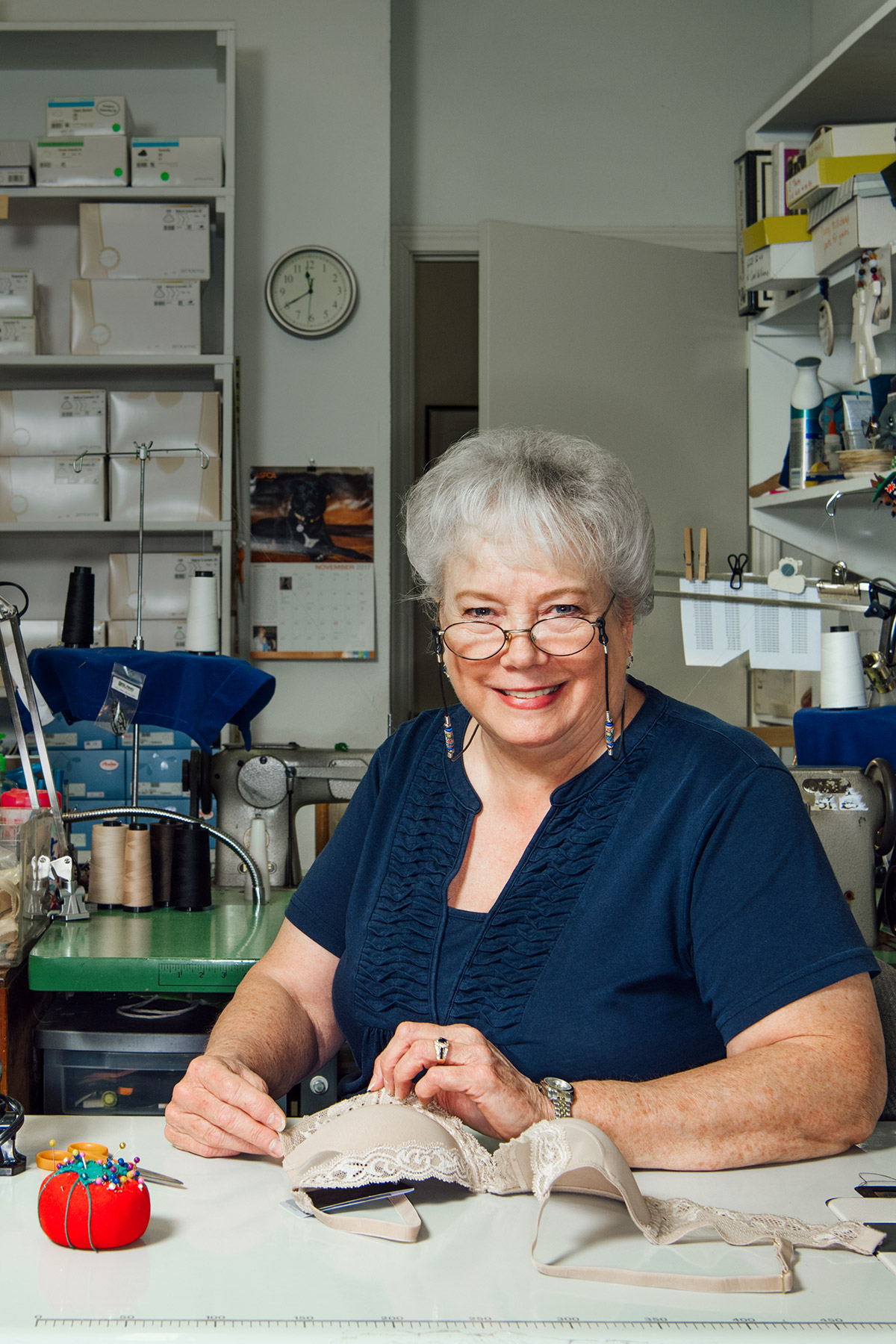 Fit to Bust: Kathy Holland makes sure that customers leave feeling fully supported.
Peggy Maddox started The Maddox Shop in 1934 in her home, then moved to the Medical Arts Building in downtown Dallas. It made sense. She always had a medical mission; it just happened to involve lingerie. During the polio epidemic of the 1950s and '60s, Peggy handmade undergarments for victims. When Peggy retired, she passed the shop down to her daughter-in-law, Doris Maddox, who owned it until Mark Snyder, the son of the company's accountant, bought it in the 1980s. The shop—in Casa Linda Plaza for at least 50 years—now caters to women with breast cancer, offering pocket bras and prosthetic inserts. And seamstresses still work wonders with alterations and repairs. "We sell starter bras, and our sizes go from 30 to 56 around, and up to an O cup," general manager Candace Kennemer says. "But if a woman is 66 inches around, we can add a panel to customize a bra to fit."
Brothers-in-law Charles Civello and Ross Musso founded this small wholesale ravioli seller in the 1950s. Charles' sister, Frances, and sister-in-law, Mary, made ravioli at home and sold it out of Civello and Musso's import store on Oak Lawn. In 1989, the ravioli part of the business moved to Peak Street. Philip and Chena Civello, Charles' son and daughter, have taken the reins. With the assistance of three employees, Philip makes 1,800 to 4,500 beef and ricotta ravioli a day, along with lasagna and other pastas. He laughingly recalls the first time they tried to do pink-tinted pasta. He doesn't remember what they used as dye, but they got a frantic call from a restaurant that the ravioli was dissolving when put in water. "We got a call that they were having a St. Valentine's Day Massacre," he says. "Now we do a tinted pasta for Valentine's Day with dehydrated beets."
Well-heeled: Jimmy Velis (left) was born into the family business; Harry Yianitsas married in. "I'm the dreaded in-law," Yianitsas jokes.
It may seem like Deno's has always been in Highland Park Village, but Angelina and Deno Velis' shoe-repair business actually got its start on Lovers Lane in 1960. A second store in Highland Park Village followed, originally located on the opposite side of the building from where they are now; a fire in the 1970s damaged the structure, forcing a move. Couples Vickie and Jimmy Velis (Jimmy is the Velis' son) and Popy and Harry Yianitsas (Popy is their daughter) now run things, and Deno's still repairs, refurbishes, and upgrades shoes. "If it's leather, people show up to see if we can fix it," Harry Yianitsas says. "As long as it's not still moving, we'll look at it." One woman came in with two pairs of $3,000 sandals, wanting to combine the tops of one pair with the bottoms of the other. They did it. The boutique owner where she'd bought the shoes was furious. He was so sure it couldn't be done that he'd promised her one free pair if Deno's could pull it off.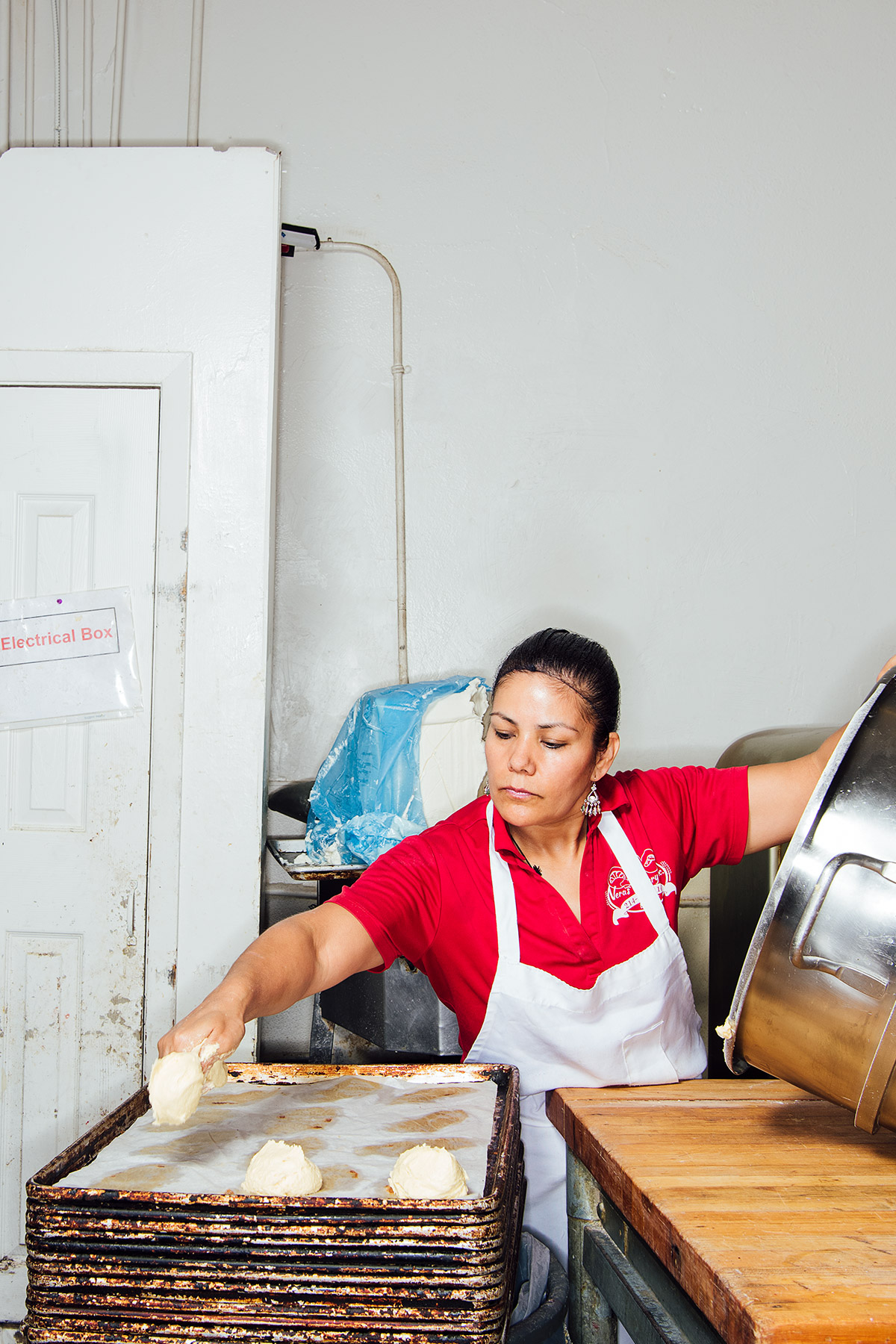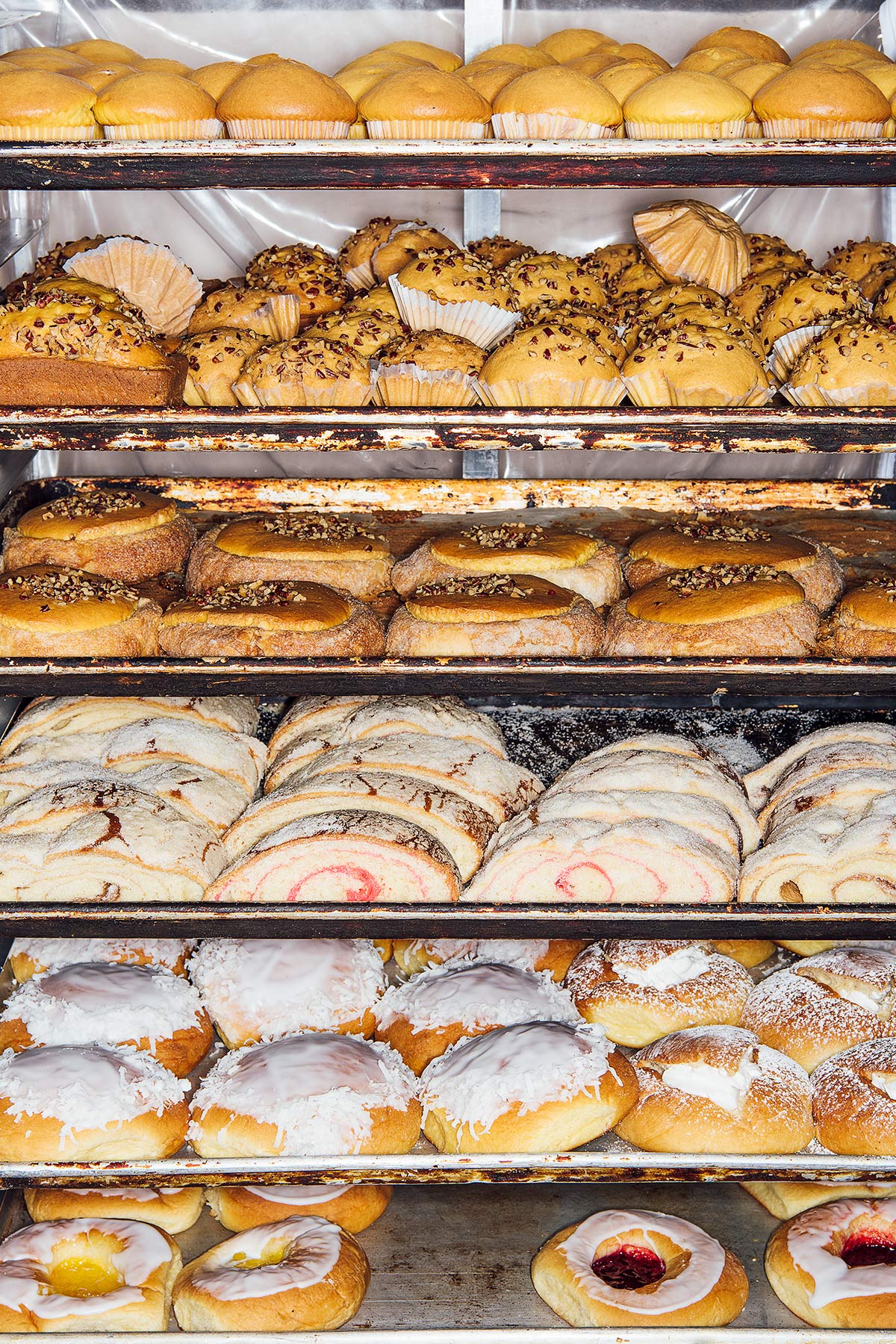 Hot Buns: Laura Garcia has worked at this family-owned bakeryin Oak Cliff for eight years.
Alfonso Vera worked as a baker for Neiman Marcus for years before he and his wife, Julia, opened Vera's Bakery on West Davis, in Oak Cliff, in 1995. Naomi Vera Chavarria, one of the three Vera daughters who works in the shop, credits the bakery's longevity to her father's hard work. "This business has always been above everything else," she says. Neighbors stop in daily for the traditional Mexican pan dulce (sweet bread), but the daughters have ensured that the bakery stays up on modern trends. When Starbucks' unicorn Frappuccinos debuted, Vera's responded with unicorn conchas, topping the whipped cream-filled sweet breads with colored sprinkles.
Brian Hensley's father has owned Frosty's Sign Service in Midlothian since 1963. "I started working with my dad when I was 9, and I'm 48 now," Hensley says. "We would go to neon shops, and, as we were waiting, I'd go in the back and start melting glass or whatever, and I gradually fell in love with the business that way." He founded Neon of Dallas in 1991, and his five employees now make about 800 neon signs a year. If you love that original Pegasus sign atop the Magnolia Building in downtown, you can get a variety of replicas, running $1,500 to $5,800. Scratch the heads of resident pooches Jake and Bonnie while you decide what to write in lights.
Get the D Brief Newsletter
Dallas' most important news stories of the week, delivered to your inbox each Sunday.