When it comes to gifts, what's on the outside matters. Dallas local Anita Ivancevic merges sculpture with gift wrap to create custom holiday creations for her clientele. The price of wrapping individual gifts starts at $75, but if you're looking to coordinate your color scheme and holiday theme, it will cost $750 for an initial consultation and review of four samples. Ivancevic works with customers to choose the patterns, ribbons, and adornments that will bring their gift visions to life.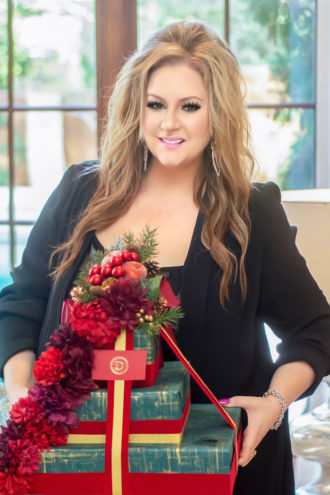 "There's an infinite world of possibilities out there," she says. "It's up to me to grab the pieces, textures, and colors that I believe will work and bring it all together." If clients so desire, she can even take the entire gifting process off their shoulders, from concept and execution to delivery. They only have to worry about one thing: that the gift is worthy of the wrapping.
Get the Living Newsletter
Get the insider's guide to the best in Dallas style, beauty, and wellness delivered right to your inbox each month.