This piece is a feature from our special edition, Dallas and The New Urbanism
.
The magazine examines the successes and pitfalls of the urbanist movement in a region well known for its dependence on the automobile.
---
Here is perhaps the best way to understand how broken the Dallas city code is. Let's say you want to put a flower pot on the sidewalk in front of your business. Well, then, you'll have to pay a $1,000 fee for landscaping and "appurtenant irrigation systems." And you'll have to pay that fee annually.
Most of the Dallas rules regulating everything from the width of streets to the appearance of sidewalks to the height of buildings date back to the 1940s, when the bulk of the multivolume city zoning code was written. A lot of American cities still operate with antiquated, postwar code systems, but Dallas' may be unique in one way: the primacy it puts on the automobile. "There may be no region in the world that has done more to accommodate the car than ours," says Rik Adamski, principal at Ash+Lime, a developer based in Dallas. "We need to look at our codes now in a way that's much more flexible and much friendlier to pedestrians."
How about doing something dramatic? Such as tossing the entire current code and starting over with a flexible, citywide zoning system called "form-based codes," aka "SmartCodes"? They call for putting pedestrians and their needs first and for finding a blend of residential, retail, and office uses in communities rather than putting those different uses in different neighborhoods. That means, among other things, reducing parking requirements and pushing storefronts out to where they are in easy reach of walkers instead of hidden behind parking lots. With SmartCodes, sidewalks are wider, bike lanes become more plentiful, and streets get narrower. Miami recently scrapped its postwar zoning codes in favor of a citywide form-based code system. It is the only major city to do so on such a wide scale.
Dallas doesn't have to follow Miami's lead in developing a comprehensive form-based code, but it can and should start adopting pedestrian, biking, and transit-friendly codes now in neighborhoods where walkability can be stimulated. Even small changes like letting business owners put flower pots out on a sidewalk can aggregate into something big.
That's what Downtown Dallas Inc., the private entity that represents businesses and property owners in the city's core, has found as it has pushed its
360 Plan
, which aims to create a more walkable and livable downtown. "There are a lot of opportunities where you can make change quickly when you start to really dig into the granular codes that impact the daily quality of life," says Kourtny Garrett, CEO of Downtown Dallas Inc. "Still, when you're dealing with city regulation, even things that seem small can still take a long time to change."
We asked a panel of developers, urban planners, and city officials (including the people already mentioned) to contribute their ideas about what some of those changes should be. Following is a list of suggestions we've arrived at with their help. We'll start with the bigger, more complicated (and expensive) ideas. Then we'll tackle some smaller stuff. Finally, we'll address parking. Because in some way, it always seems to come back to parking.
The Big Stuff
Change the street formula

The grandest urban street anywhere is the Champs-Élysées, in Paris. Eight lanes of traffic (for now, although car traffic will be significantly reduced by bike lanes, dedicated lanes for electric buses, and a lane for a new tram line) flow down the 230-foot-wide thoroughfare. Funny thing, though: the sidewalks along that giant street are also massive, 68 feet wide on both sides, a less than 2-to-1 ratio of street to sidewalk. In Dallas, the typical street-to-sidewalk ratio (for those neighborhoods that actually have sidewalks) is 5 to 1. To improve walkability, that ratio needs to be dramatically reduced.
Make Forward Dallas! a requirement, not an option

Dallas did, in fact, take a look at its codes more than a decade ago. In 2006 the City Council adopted Forward Dallas!, an excitedly named plan that gives developers guidance on creating projects that favor walkers, bikers, and mass transit riders over drivers. Trouble is, that guidance is not regulatory. It's aspirational. To get the special walkability zoning variances suggested by Forward Dallas!, developers have to ask for them. Few do so on a large scale, preferring instead to create their own planned development districts with special regulations they prefer. The city could change this dynamic by mandating that planned developments adhere to specific elements outlined by Forward Dallas!—making the plan less aspirational and more foundational to development across the city.
Establish a "land value tax" or a "split tax" for unimproved properties

One reason Dallas has so many parking lots that sit empty most of the time is that land and buildings are assessed separately for taxing. Unimproved land is taxed at a lower rate than "improved land" with a structure on it. The trouble with that is it gives property owners, who are from out-of-town investment groups, an incentive to sit on their land, making only minor improvements (like building a parking lot on what otherwise would be a parcel full of weeds) until land prices rise. Parking lots are profitable. A "split tax" would establish a higher tax rate on land and a lower rate on improvements. That would incentivize landowners to find ways to do more with their unimproved properties.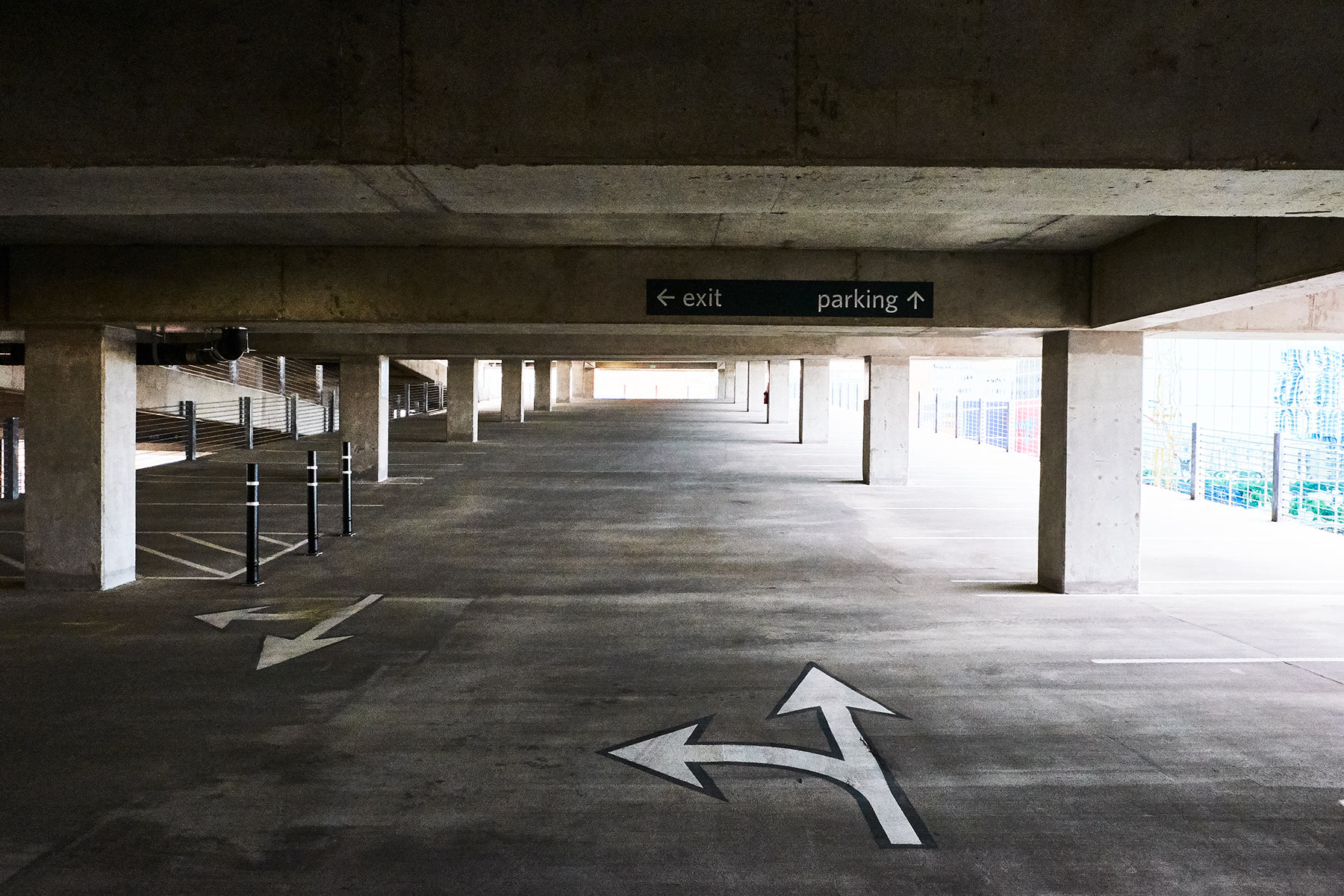 Create a public land redevelopment authority
The city should create a redevelopment authority to oversee all public lands. This body would be charged with finding innovative ways to get the most out of those public lands, especially sparsely developed sites, without simply selling them off to private developers. Does DISD have an old school that's near an area where housing is in high demand? A redevelopment authority could partner with the school district and the private sector to rebuild the school in exchange for mixed-income housing development rights. Washington, D.C., had success with just this kind of model in redeveloping a site called the Oyster-Adams Bilingual School. The district formed a public-private partnership that took joint possession of a plot of land in the Woodley Park neighborhood occupied by a dilapidated school. There, the partnership built a new school as well as 211 rental units on the school's property. Dallas, with its own public land council or commission could do something similar with any number of sites throughout the city. The same sort of approach could be taken with city and DART maintenance facilities, which could be moved to lower-valued land in exchange for air rights for development of mixed-income, mixed-use districts on ground leases that would generate revenue for the public agency and increase the tax base.
Create common districts for city services
The water, code compliance, and sanitation departments in Dallas all divide the city into different areas, each headed by a different person. For citizens with an issue that overlaps more than one department and more than one service area, that can lead to long, frustrating delays as they try to figure out where they are, according to how different departments draw their maps. That's inefficient to say the least. The city should align its various service areas, labeling them with common-sense names like "the Bluffview neighborhood of the northwest service area."
Adopt context-sensitive design standards in neighborhoods
When success starts to happen, the schlock builders and national chains are quick to capitalize. Developers who took big risks to remodel old spaces or construct thoughtful, well-designed new ones find themselves surrounded by cookie-cutter apartments and retail that diminishes financial returns. Context-sensitive design standards, applied on a neighborhood-by-neighborhood basis, could have prevented that. Those standards, which are used by highway departments around the country, could also be used to guide developers in building new properties that blend well with the existing area structures.
Fort Worth, for instance, has a commission overseeing downtown.
Establish a citywide design commission or adopt a city design manual—or both
Many cities have a design commission that reviews projects before developers receive permits. These commissions are charged with ensuring projects fit into the character of their neighborhoods. Fort Worth, for instance, has a commission overseeing downtown. The commission, part of Downtown Fort Worth Inc., also has a set of written design guidelines to go by. The overarching philosophy: "The pedestrian comes first." The commission oversees all the major developments in the city's core, including the tree canopy, pedestrian lighting, decorative lights in trees, signs on building façades, the different materials that go into storefronts, buildings that are near each other, and so on. Dallas should copy that approach.
Today, Dallas has only the Urban Design Peer Review Panel for developers who accept incentive funding in a tax increment financing district. That leaves neighbors to become design watchdogs on new projects outside of TIF districts and forces them to try to get city officials to listen to complaints when new design doesn't blend well with older buildings. That can be a long fight, as demonstrated by the battle, eventually won by residents, over a massive Sam's Club at Cityplace. A citywide design commission could allow citizens or design commissioners the chance to have their say on projects like that well before the builders get underway.
Failing that, a citywide design manual could apply to all projects in Dallas to give developers and city officials something by which to judge how their projects fit into the city and encourage walkability. It would establish standards for such things as pavement design, lighting, and transit stops. It could also give guidelines for what commercial buildings look like on their ground floors, so that they engage with the street and provide points of interest for pedestrians. A design manual would allow for a variation in styles citywide, different looks to match different neighborhoods. A design commission would oversee that manual's implementation.
Give back on residential setbacks for new home developments
Dallas requires no less than 20 feet of setback for homes in single-family districts. In fact, most of Dallas' seven single-family zoning districts require between 30 and 40 feet of setback. Duplexes—a different zoning category than single family—require 25 feet. Only townhouses are allowed zero setback. Homeowners in single-family districts are also constrained to building on only 40 to 45 percent of their lots—that means spending the city's sweltering summers trying to keep rarely used lawns green. Those lawns waste water, and the setbacks lead to more parking in front of houses. To encourage more housing, property owners need more flexibility within the design parameters of their particular neighborhoods.
Increase Voluntary Inclusionary Zoning
Voluntary Inclusionary Zoning is a set of economic incentives that encourage developers to include affordable housing units in developments that are otherwise priced at market rates. Incentives are designed to offset the gap and maintain the profit margin for the developer. The incentives can include anything from tax abatements to reductions in parking requirements. They're a powerful tool in helping increase the amount of affordable housing in a city, something Dallas sorely lacks. "[W]e have never had a clear, predictable package of incentives for developers, so they know exactly what is on the table," says a report from Opportunity Dallas, a policy and advocacy group that works on affordable housing and segregation issues. The group calls for creation of "a matrix" that would show what incentives are available to developers and what conditions the city will require of them. If developers buy into the incentives, according to Opportunity Dallas, that could lead to more than 13,000 new, affordable units throughout the city.
Place the parks department under the city manager
Urban planning is about public spaces. Dallas relegates parks to an entirely separate entity, called Dallas Park & Recreation, which, unlike any other department, has its own board of directors and budget. This division leads to unnecessary confusion, turf battles, and excuse-making. On top of that, it doesn't seem to create very good parks. As the city densifies, public spaces should be connectors and reliefs within an overall network. Planning that network is the responsibility of the city manager, and the parks department should be part of that, reporting to the office with ultimate responsibility. Meanwhile, Fair Park—the park board's reason for existence—has languished for 40 years under its control. End the separation, establish accountability, and put the power back where it belongs—and where the buck stops—at the city manager's desk.
Downtown has a special zoning exemption allowing for zero setback, but it is one of the few areas in Dallas with that exemption.
Dump the "vehicular level of service" metric
"Vehicular level of service" is an ugly term for measuring the "quality" of traffic flow. It was one of the most important metrics used to design American cities in the postwar period. It prioritized the movement of motor vehicles over the movement of people. It asked questions like: are there enough parking spaces for vehicles to flow into an area quickly before finding a spot to park? Are the roads wide enough to accommodate the flow of traffic during peak hours? When the answers to those questions were "no," more parking spaces were allotted, and more and wider roads were built.
It's time, especially in Dallas, to forget about the "quality" of service we're providing to vehicles. It's already a challenge for the city to maintain all the roads it has built over the last 50 years. The answer: prioritize something more than just car traffic. Seattle and the state of Florida both stopped measuring "vehicular level of service" in favor of "multimodal level of service" when making land-use decisions. Those measures smartly account for bikes and public transit as well as automobiles. Call it a "person level of service." Turn the old formula on its head. How many people should pass through a neighborhood in a given day? How big should the sidewalks be to account for that? How would street lighting have to change if pedestrians were the focus and not cars? Ask and answer those questions, and the design of the city could change dramatically.
Give back on commercial property setbacks
Walk around downtown Dallas and you can find yourself going right from the curb to a large, commercial building entrance in a few steps. Do the same thing in Uptown and you'll most likely have to cover 20 feet or more from curb to entrance, stepping off the sidewalk along the way and onto some kind of landscaped entrance. Downtown has a special zoning exemption allowing for zero setback, but it is one of the few areas in Dallas with that exemption. Most office buildings in Dallas require at least 15 feet of setback in the front. Many also require about the same distance, or more, of setback on the sides of the buildings. (The requirement varies widely across the city, depending on individual sites.) So instead of dense, walkable streets where one building blends into the next, buildings occupy their own little islands across much of Dallas. This can be a big issue for buildings zoned as "community retail stores," which generally must have 20 feet of setback on all sides of their property, while occupying only 60 percent of their lots. Who wants to walk from store to store if you have to pass through all that dead space between buildings?
Little Things Count
Fight fires with smaller trucks
A major reason we continue to have wide streets that encourage speed, lead to accidents, and inhibit walkability is the fire department. It likes its huge trucks, no matter how rarely they are needed. Improved fire safety codes and technology have made fires less frequent and more easily contained. Of the 31.6 million calls to all U.S. fire departments in 2013, only 4 percent were fire related. But the fire department still insists on wide-turning radii that make intersections impassable and good city design impossible.
Rome is a city of narrow streets and—surprise—it still has fire trucks, and it hasn't burned down since the Goths. San Francisco recently ordered new trucks with a turn radius of 25 feet, half of Dallas' largest, equipped with ladders capable of reaching high stories. If you've seen huge hook-and-ladder trucks responding to a car fire, you've witnessed how oversize the Dallas fleet is. We need wider sidewalks and bike lanes, and fire trucks that are smaller, nimbler, and still able to respond to fire disasters.
Adopt pink codes in specific parts of Dallas
What do you get when you lighten up red tape? Pink. And, possibly, faster, better development of underdeveloped areas. That's the idea behind pink codes. Pink codes are a set of development guidelines that are similar to existing rules, but with a few of the steps removed from the normal regulatory process. It's still zoning, just simplified. To wit: reducing the number of steps a shop owner or restaurateur has to go through to open for business. Detroit is one major city that's recently employed pink codes on several underdeveloped areas in hopes of encouraging everything from co-working spaces to grocery stores to open up in those areas. Dallas could similarly try to jump-start development in its southern sector by reducing regulatory requirements in targeted neighborhoods.
Give us shade for a reduced fee
Why does it seem like every store and restaurant in New York City has an awning out front and almost none in Dallas do? Maybe because Dallas charges $1,000 a year per awning or canopy installed on a building if it overhangs the city's right of way, which otherwise is called a sidewalk. It's hot and wet out there, Dallas. The fee makes no sense.
Allow residents to shop their blocks
In the Dallas Development Code, section 43-133, it says that "no merchant or owner of a building, fronting on any street, shall be allowed the use of any portion of any sidewalk for the display of goods, wares, or merchandise." But why not? Think of a city you love to visit. The bookstore there has books out front. The bodega has fruits and vegetables out front. That's what draws interest and makes a walk more inviting. Section 43-133 should be rewritten so Dallas can look that way, too. While we're at it, let's fix section 43-129, too. It prohibits patrons or customers of an establishment from gathering on the sidewalk "for the purpose of carrying on any kind of business whether for amusement or profit." Profit is good. Amusement is fun. And groups of shoppers gathered together for sidewalk sales are good fun.
Offer a pre-check for parties
When Downtown Dallas Inc. wants to throw a party in a park, it doesn't have to go through the city's lengthy special event permitting process. For 10 years now, Downtown Dallas Inc. has had an agreement with Dallas Park & Recreation that allows it to permit third-party events and hold its own events in downtown parks without the rigmarole. It's like a TSA pre-check for events. When events within certain parameters—no alcohol, for example—are planned, Downtown Dallas Inc. just gives the city notice. This agreement should be a model for major community groups (Uptown Dallas Inc., for one) in neighborhoods across the city that want to bring more public events, more easily, to more of Dallas' public spaces.
Don't close downtown sidewalks
There's an old O. Henry line about New York City that goes: "It'll be a great place if they ever finish it." Visit the city today and, as you find yourself passing under one set of scaffolding after another, all of which protect pedestrians from construction going on around them, you get the feeling New York never will be finished. Dallas has more than its share of construction, too. But unlike New York, Dallas lets developers in downtown close sidewalks, which disrupts the urban fabric and discourages walking. Like other great cities that put residents first, the code should mandate protective scaffolding.
Call Brook Hollow "Brook Hollow" and more
Last January, the Dallas City Council changed the zoning of Lot 2 in City Block 2/6068 from MU-3 Mixed Use District to an LI Light Industrial District. Anyone know how to get a GPS to direct you to Lot 2 in City Block 2/6068? No? Well, then it's time the Council started identifying neighborhoods by name when proposing changes, instead of relying on section numbers. All agenda items, zoning, and permits should start with what the neighborhood is. True, that would require the city to create an official neighborhood map, but that seems like something Dallas ought to also have.
Make parklets easy
San Francisco, Seattle, Los Angeles, Chicago, New York, Philadelphia, and more cities have embraced parklets, those adorable landscaped seating areas built on top of what had been a parking spot or two. Dallasites have embraced the idea, too, particularly in downtown and in Bishop Arts. But the city doesn't make the parklet permitting process easy, and that's kept residents and business owners from turning parking spaces into permanent, mini parks as many in other cities have. Getting a permit for a parklet requires an $800 application fee, letters from each and every one of the surrounding property owners, deed records from those same properties, a survey of the parking space conducted by a licensed surveyor, a fee for the use of the space, and an ordinance passed by the City Council at least one month before the parklet would open. That's too much work required for so little space.
Allow more pop-ups
Let's say you want to stage a two-month-long art exhibition in a now empty storefront in downtown Dallas. To do that, you're going to need a certificate of occupancy for a permanent use of the building. No matter that you're not going to use the building permanently, the process for taking over the space is the same. That discourages creative use of empty spaces that, once filled, might encourage someone to lease the space permanently.
Requiring certificates of occupancy for pop-ups discourages creative use of empty spaces.
Allow granny flats on single-family properties
The rental of a secondary residential unit is not allowed in Dallas—though in May the City Council's housing and economic development committee
signed off
on proposed amendments that would make it significantly more feasible to create or rent such units. At the moment, however, no garage apartments or backyard studios can be put on the market. That used to be the case in Vancouver, British Columbia, where in 2009 city leaders decided to allow "detached laneway homes." Since then, 3,000 new units have been built or approved. Vancouver began allowing garage apartments and the like in 2004 and now has many tens of thousands. Allowing secondary dwellings in Dallas would bring more density to neighborhoods, put more money in the pockets of homeowners, and increase the overall affordability of housing in the city. To keep things in check, some already dense neighborhoods might be allowed to opt out of allowing these mother-in-law suites; or the city might, by code, require that anyone who rents an accessory dwelling live on the property where the unit exists.
Create a peer review panel to oversee all public-adjacent development
When a project receives economic development incentives in Dallas, it has to, by rule, first be reviewed by a panel of nine design professionals—urban planners, architects and landscape architects, and engineers among them. Their goal: make sure the project is designed in a way that benefits the entire community. After all, the community, through those incentives, is paying part of the price. That peer review panel, or one like it, should also be required to review and approve projects that are in close proximity to public spaces like rail stations, parks, and trails. Those projects directly affect the public, too.
Parking
1. Put it in the rear
Drive down any number of Dallas' commercial corridors and the city can begin to feel like one massive strip mall with endless ribbons of storefronts fluttering by, all fronted by ample parking lots. Current zoning regulations that require significant setbacks on all sides of a commercial space in most parts of the city allow and even encourage commercial buildings as well as mixed-use developments to put off-street, on-site surface parking in the front of their buildings. Big mistake.
Imagine a redeveloped Lower Greenville where parking spaces in front of the bars and restaurants were, instead, tree-lined sidewalks. Actually, don't imagine it; just go down to Lowest Greenville and take a look at Trader Joe's, which has the retail front facing the sidewalk and the parking lot in back. That store is united with the street (where sidewalks were widened and traffic lanes narrowed), and the neighborhood as a whole, while still providing plenty of parking behind the building, thanks to rezoning that eliminated the head-on parking found elsewhere along Greenville. That should be the citywide model going forward.
2. Establish "parking benefit districts"
In areas of high demand, we should price parking using dynamically priced parking meters. Lots of other cities use this method, sort of like an Uber surge pricing for parking. The idea is to regulate demand in hopes of always having one or two spaces per block available. Money from a benefit district goes to the public, not to parking companies, allowing the city to create a fund for local street or other improvements.
3. Make it adaptable 
Today there is a single parking code that applies citywide. It's a 75-page manual that calls for a lot of parking spaces for a lot of uses. Retail businesses must provide one off-street parking space for every 200 square feet of floor space. Churches need one space for every four seats in their sanctuaries. Here's how absurd the parking requirements are: when an organization built a village of micro-houses for the chronically homeless, the city required that each unit have its own parking space. That one-size-fits-all approach is wrongheaded for the way different neighborhoods are evolving. The parking code should be made flexible for different areas, and it should be rewritten with parking maximums, rather than parking minimums in mind. Instead of requiring developers to allot specific numbers of parking spaces based simply on the square footage of their developments, neighborhoods could help define how much parking, overall, they want. Areas that establish low parking maximums would help to encourage more pedestrian and bike traffic and reduce the flow of cars.
4. Establish a "cap and trade" for downtown 
We have more parking than we need downtown, but much of it is inefficiently located and underpriced. If a new building wants to add parking spaces, it should be required to purchase parking rights from existing parking facilities rather than add more parking spaces to the already overbuilt downtown lots. That opens up land for redevelopment and reuse.
5. Slash requirements in "transit-accessible areas"
The parking code should address places where you can hop on a bus or a DART train easily. Miami cut its transit-accessible parking area requirements by 50 percent overall and completely eliminated the need for buildings under 10,000 square feet to also build parking spaces. Dallas could follow suit.
6. Incentivize underground construction 
Dallas does not yet have the density to generate the sort of revenue that supports expensive underground garages. But surface parking lots are eyesores that also impede dense development. Underground parking is a public good that should be subsidized. The city could create incentives for developers to build parking lots underground, thereby helping to restitch the urban fabric so that it better accommodates pedestrians.
Lessons and Inspiration
Poor planning and bad code lead to design that's inhospitable to humans, but there's nothing that can't be fixed.
The built environment is the setting for nearly everything that happens in our lives, but we tend to take it for granted. When the public realm fails to enrich our lives or no longer meets market demands, we may not realize how it can or should change. A failing mall may seem like a permanent part of the landscape, but unlike a mountain, it can be demolished in months.
Conventional suburbia now covers vast swaths of urban areas. Americans and their businesses preferred single-use, drivable places in the last century, but the pendulum has swung back to human-scale, walkable urbanism.
The good news is that the built environment can change with us. Strip malls and industrial sites that no longer serve their original purposes can be reused. New layers may be added to single-use suburbs. We can restore cities damaged by neglect. Our world can be remade bit by bit to meet the needs of current generations.
The following are examples of places across the United States that were redesigned and transformed. They show what vision, leadership, and know-how can do for communities.
—Robert Steuteville
Renew and Raise Value
CityPlace, West Palm Beach, FL
Hibiscus Street was notorious for disinvestment and crime problems. The city rebuilt Hibiscus and other streets in the vicinity, and the private sector built a large infill project, called CityPlace, comprised of a mix of land uses, ranging from a grocery store to housing to theaters. The area changed from the location where a documentary film was made about drug abuse to a popular community destination.
Martin Luther King Plaza, Philadelphia, PA
In 1999, a high-rise housing project at the heart of a neighborhood once called a "notorious, crime-ridden area" was demolished, and the high-rise's superblock was broken into smaller, narrower streets. Since then, the Hawthorne neighborhood has come back to life—catalyzed by Martin Luther King Plaza, the redevelopment of a former high-rise public housing project. About 250 homes around the park are permanent public housing—reserved for low-income residents, who occupy the most desirable part of the revitalized neighborhood.
Add Bike Lanes When Possible
La Jolla Boulevard, San Diego, CA
The reconstruction of a mile of La Jolla Boulevard cut traffic crashes by 90 percent in Bird Rock, San Diego. A wide, automobile-oriented thoroughfare was transformed into a lushly landscaped, pedestrian-friendly, neighborhood center. Noise fell 77 percent, and retail sales rose 30 percent because more customers park their cars and walk. The new boulevard moves the same amount of traffic at less than half the speed—often with fewer delays because a traffic signal and stop signs were eliminated.
Second Avenue, Seattle, WA
The city of Seattle planned a network of downtown protected bike lanes and streetscape improvements to provide additional transportation options in the densest parts of the city. Now, a protected bike lane increases comfort and safety for people who walk, bike, and drive in downtown Seattle. Narrower lanes reduce motorists' speeds, shorten crossing distances for pedestrians, and provide a separate space for cyclists.
Convert Parking to Parks and Plazas
Thea and James M. Stoneman Centennial Park at Brigham and Women's Hospital, Boston, MA
Adjacent to Boston's busy Brigham Circle transit hub, a new underground parking garage allowed a hospital to turn a driveway and surface lot into a much-needed green space. The project balanced the needs of automobiles and pedestrians in a highly trafficked zone and created a safe and welcoming plaza.
Historic Roanoke City Square, Roanoke, VA
Roanoke's Market Square, the centerpiece of one of the oldest continually operating open-air markets in the United States, used to be a parking lot that gave over the street to cars. But a few simple and relatively inexpensive fixes—eliminating excess traffic lanes, adding pavers that make the space feel more welcoming for pedestrians, placing a few planters to delineate the space between the street and square—transformed Market Square into a people-driven place.
Improve Safety and Slow Speeds
Downtown Lancaster, CA
The center of Lancaster was rundown, dangerous, and devoid of people before the city reconfigured its design. Streetlights and stop signs were removed; angled parking, enhanced crosswalks, landscaping, lighting, and outdoor seating were added. Today, traffic collisions along the stretch are down 50 percent and the street redo led to $130 million in private development.
Kenmore Boulevard, Akron, OH
According to a police officer assigned to the area, the No. 1 complaint about Kenmore Boulevard is traffic speeds. Wide lanes and lack of activity on the street give drivers a license to go fast. To transform the area, Better Block Foundation added a bus stop and benches to encourage public life. New landscaping gave the area fresh appeal. The road was reduced from four lanes to two by extending sidewalks 8 feet into on-street parking, adding a 5-foot-wide bike lane, and relocating parking spots. Traffic speeds decreased from 27 mph before the interventions to 20 mph during the temporary event.
Remove Highways and Shrink Streets
6-10 Connector, Providence, RI
Like many American cities, Providence was diced up by freeways constructed in the 1950s and 1960s, causing blight. In 2009, the city began to reverse the mistakes by removing a section of I-95 that cut through its downtown and relocating it out of the way, freeing up 20 acres for development in the process. Now Providence is considering removing additional highways.
Village of Providence, Huntsville, AL
Strategic zoning and street improvements to a five-lane arterial thoroughfare running through a suburb of Huntsville converted a former car-dependent subdivision into a community with walkable streets, multiple modes of transportation, and a mix of uses, including public spaces for events, festivals, and a farmers market. Shrinking the streets, allowing for higher density zoning, and opening a K-8 school in the neighborhood have helped attract $400 million of investment.
---
Special thanks to the planners, developers, and city officials who helped generate these ideas. Some of our panel wished to serve without recognition. Our on-the-record help came from Kourtny Garrett and Dustin Bullard, respectively CEO and vice president of public space and design of Downtown Dallas Inc.; Jason Roberts and Patrick Blaydes, respectively founder and senior project manager at Better Block Foundation; Patrick Kennedy, founder of Space Between Design Studio; Rik Adamski, principal at Ash+Lime; Jack Matthews, president of Matthews Southwest; and Michael Buckley, president of Halcyon Ltd.Head to this link to buy a copy of the issue and learn more about our July 11 urbanism symposium at the Dallas Museum of Art.
Get the D Brief Newsletter
Dallas' most important news stories of the week, delivered to your inbox each Sunday.